Edge is great, but unfortunately Microsoft is making it hate
Since its launch, the new Edge browser has been seen as an alternative for those who are bored with Google Chrome, but now it seems Microsoft is making strange changes to this once-great browser.
Just a few days ago, Microsoft was protested by users for integrating the purchase feature right into the browser, with some users calling this "shameless collection of money". Now, Microsoft continues to perform confusing actions on Edge.
We are no stranger to browsers promoting themselves well and recommending users to use them, but Microsoft's approach is indeed rare. Microsoft has bluntly called Chrome an old, unreliable browser, in a very ironic way.
These are the pop-ups that will appear when you search for Chrome on the Edge browser.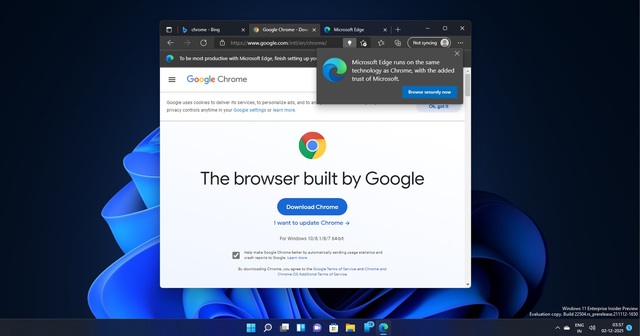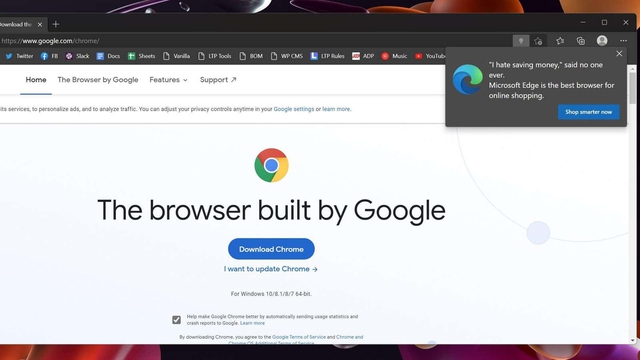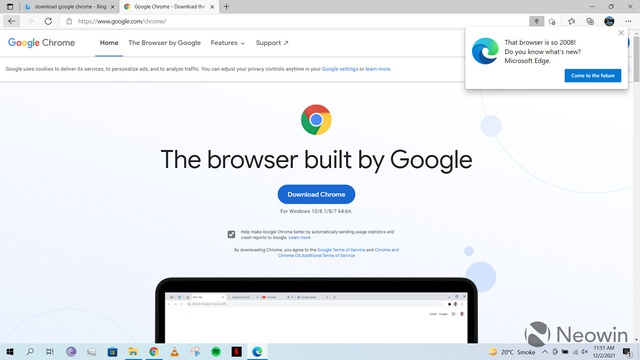 But is what Microsoft said true? Obviously there are quite a few problems, especially in the first two pop-ups. Microsoft calls its browser "new", but says it shares the same technology as Chrome, which it deems old, and Edge also uses the Chromium kernel developed by Google. Then comes the "save money" part, which comes back to the partnership with the Zip payment platform that is making users unhappy as mentioned above.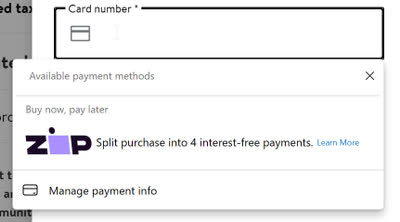 While everyone is thinking that Microsoft will do everything to make Edge a great browser, after years of always being on the weak side in the browser wars, it seems that they are really doing "everything", but not in a good way. What Microsoft has shown recently is making Edge hated by users.
In addition to trying to urge people to use Edge, Microsoft also has acts of "tying" users with this browser on Windows 11. With the new operating system, if users ignore the prompt window to change browsers. By default, they will have to dive in the settings to change each file type (HTM, HTML, PDF, SVG,…) to another browser. Microsoft even disables tools that help users quickly solve that problem, like EdgeDeflector for example.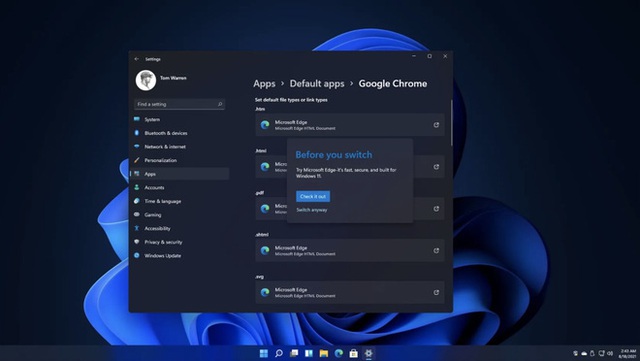 It's true that Microsoft isn't the only company offering advice to users when they show signs of wanting to switch browsers. Google also has a pop-up like this: "Get the most out of Windows 10 with Chrome browser. Chrome is a fast, simple and secure browser designed for the modern web."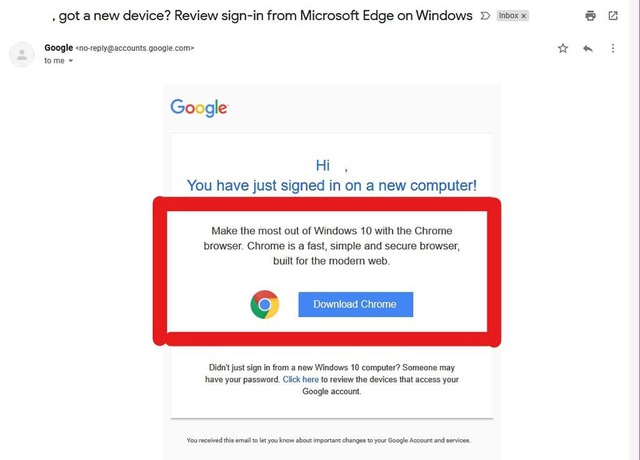 Compared to Microsoft's ironic ways and series of acts that prevent browser switching, Google has clearly been "out of the way".
Reference: Gizmodo
Source : Genk