Do not break the iPhone 11 screen
One of the most common hardware failures in smartphones today is the screen. As a fragile piece of glass, users can easily break a smartphone screen with just a drop, or a bump. Obviously when the screen breaks, users only have to replace a new screen.
This is a relatively easy process, because the phone repair shop is very good in Vietnam, and a skilled worker only takes about 10-15 minutes to be able to replace the screen of the phone. an iPhone. But the hard part is the cost: replacing iPhone screens, especially the high-end models (X / Xs / 11 Pro) with OLED screens that are extremely high. For example, to replace a screen for an iPhone Xs Max, users will have to spend about 6 million – a clear amount of money.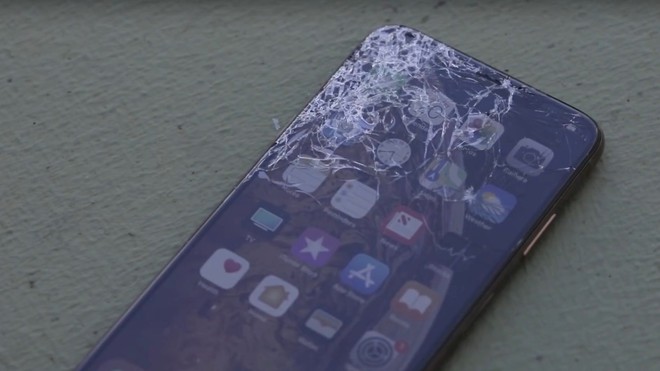 An iPhone Xs Max has a broken screen (Image: TechSmart)
The reason above has made users want to protect their iPhone more carefully to avoid the crash happening. But on iPhone 11, iPhone 11 Pro and iPhone 11 Pro Max, users will have one more extremely important reason to do so, and it is the result of an unending "war" between Apple and the parties. third fix.
2017: The year Apple began making it difficult to replace iPhone screens
The year 2017 when the iPhone 8 and iPhone X debuted also marked Apple's creation of first restrictions for third party repairers to replace iPhone screens.
Specifically, when an iPhone 8/8 Plus / X screen is replaced by a third party, the True Tone feature will stop working. True Tone is a feature that automatically adjusts the screen tone based on the external environment, not so important in the absence but still giving users a sense of discomfort. It is worth mentioning that this situation even occurs with Apple-made screens, which are detached from another iPhone.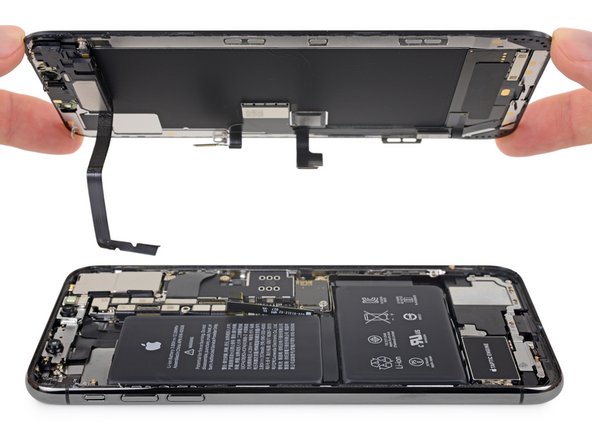 Apple started creating obstacles for third-party repairers to replace iPhone screens in 2017 (Image: iFixit)
In the process of finding a solution, technicians in China have discovered Apple's new "tricks". Apple has assigned each monitor a unique serial number, and if the system detects a monitor with another serial number attached, the True Tone feature will be immediately disabled.
Not long after finding the core of the problem, the Chinese invented a screen copy machine for the iPhone. It has the ability to read the serial code of the old screen and then write that serial code to the new screen. This way, the new screen will have the same serial as the old one, and the True Tone feature will be enabled.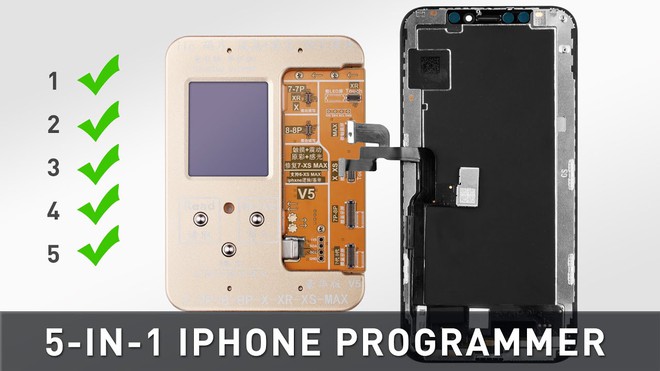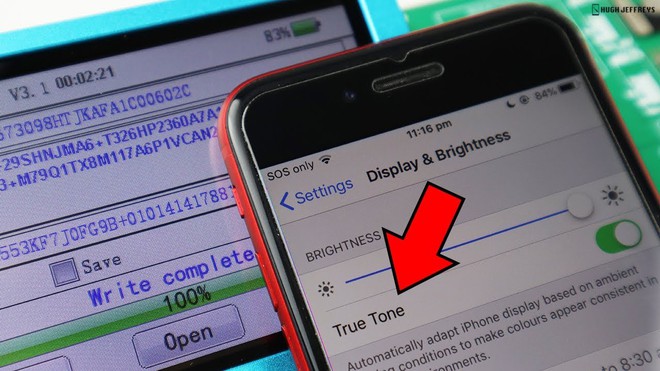 In order for the True Tone feature to work again after replacing the iPhone screen, a device that supports screen code copy is required.
Currently, this screen copy machine is widely used in Vietnam, and is considered a "salvage tool" of technicians in the process of repairing customers' iPhones.
iPhone 11 made the repair world suffer
On the iPhone 11 series, besides hardware upgrades that users easily recognize, it also brings small changes that not everyone knows. One of them is the screen replacement limitations that Apple continues to create for third party repairers.
Aside from the True Tone issue above, when an iPhone 11 is replaced, a warning about using non-genuine screens will appear on the lock screen and in the Settings app. This warning reads: "Important notice about the screen: It is impossible to verify that this iPhone has a genuine Apple screen."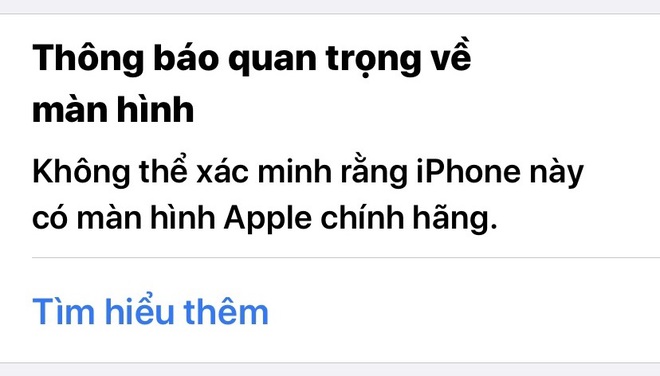 Notice of iPhone using non-genuine screen will appear even if the machine is replaced with a screen manufactured by Apple, separated from another machine.
As mentioned above, since iPhone 8 / X, copying the serial code from the old screen to the new screen is required for the True Tone feature to work, and so does the iPhone 11. It is worth mentioning that even if the new screen has the same code as the previous screen, the notice of non-genuine screen will still appear. And it should be reminded that this situation occurs even when the screen is replaced by a screen manufactured by Apple, is peeled off from another machine, or there is a common way to call people in the tech world is "zin" screen.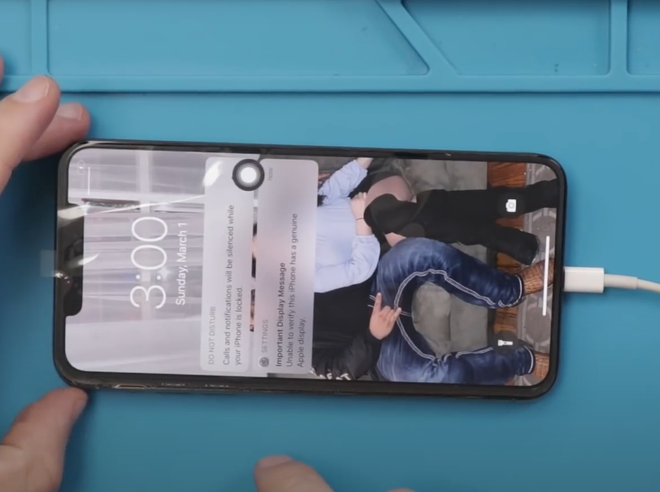 An iPhone 11 Pro now notices a non-genuine screen after a screen replacement.
"There is currently no definite solution to this message not appearing. There is actually a way to transfer an IC from the old screen to the new screen, but this is very dangerous and can damage the screen. The price of iPhone 11 screen is very high so no one wants such risk. Even if it is cheaper later, it is not worth it if you replace the screen, "said Truong, a repair technician. Let us know.
However, what he and many other technicians are more concerned about is the reaction of the customer. "What will they think if after changing the screen and the message above appears? If we replace the (non-genuine) batch screen, but this screen replacement is still sticky from another machine. goods will assume that we are deceiving them, replacing them with low-quality screens at high prices. Then there will be controversy again, lawsuits, greatly affecting the reputation of the store. "
"Such a small announcement but it can completely ruin our reputation."
At the present time, because iPhone 11 is still new and the percentage of screen replacement is very low, so the issue has not received much attention. However, in the next 1-2 years, when the demand for screen replacement is increasing, it will certainly be a problem that both phone repair and users need to pay attention.
Naturally, to avoid the above troubles, users can bring the device into genuine Apple repair centers. However, this is not the option many people choose because (1) the price of genuine repair is too high, (2) significantly longer repair time and (3) genuine repair centers of Apple in Vietnam has a sporadic and not dense scale like third-party repair shops.
Do not break the iPhone 11 screen
Try to put yourself in the position of someone who broke the iPhone 11 screen. It will cost you quite a bit of money to replace the screen, but then what you get back is an iPhone constantly showing "screen" notifications. not genuine ". This has a direct impact on the resale value of that iPhone, but more importantly, it makes you feel uncomfortable to know you are using a "patchwork" device.
While the technical world is still struggling to find a solution, the only advice we can give to users is: take care of your iPhone 11 very carefully and do not let it fall apart. Using case and screen protector are two extremely simple but effective steps.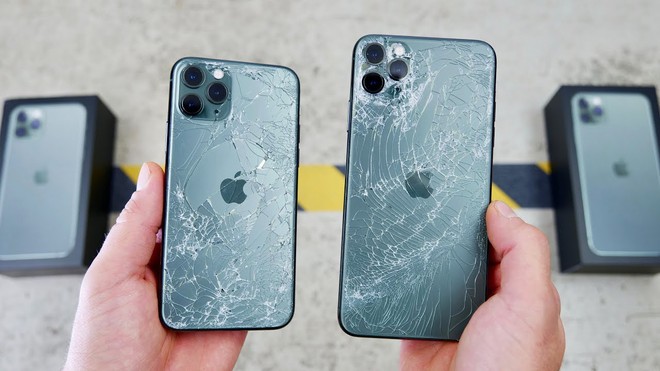 If you don't want to go through the hassle of changing screens, it's best to protect your phone.
Obviously, avoiding breaking the screen is something every phone user should do, not just the iPhone 11. But, given the strict restrictions Apple is creating in fixing this line, people Use more reasons to protect your investment.
Source : Genk