Disaster continues to strike for Samsung Group: Prince Lee is accused of additional charges of securities manipulation, 2 trials awaiting.
Samsung Electronics Vice President Lee Jae-yong was indicted today for securities manipulation and violation of regulations that occurred five years ago. These allegations have once again dragged a dark cloud around the world's largest smartphone maker, especially in the context of a crisis over Covid-19 and political tensions. .
The prosecutor's office said that the 52-year-old heir to Samsung was involved in the stock price manipulation incident of Samsung C&T and Cheil Industries when the two companies merged in 2015.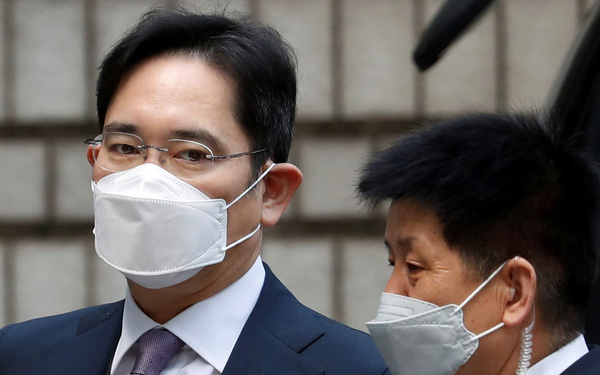 "Mr. Lee has made efforts to ensure the succession of his throne at the lowest cost, consolidating his control. We decided to charge him on consideration of significant charges. causing turmoil to the stock market, "said Lee Bok-hyun, a senior prosecutor at the Seoul Prosecutor's Office.
The prosecutor also said that it was Lee who approved for accounting mistakes at Samsung Bilogics, a Samsung C&T subsidiary, to happen as part of his plan to consolidate power at the group. Mr. Lee is the largest shareholder in Samsusng C&T – a subsidiary of Samsung Group with 17.33% stake.
However, the prosecutor's office has not filed an arrest warrant with Mr. Lee at this point – which means he has the ability to face the trial without being arrested and detained. The exact time of the hearing will be set by the court. Earlier in June, the court also rejected the prosecutor's office's request to arrest Mr. Lee related to another case.
Currently, Samsung declined to comment on this issue.
This is not the first time Mr. Lee has been caught up in legal charges. In 2017, he was jailed on charges related to deposed former Prime Minister Park Geun-Hye but was released in February 2018. Currently, the court is trying to arrest him when the Supreme Court overturned the case last year. The trial is still pending and if a final decision goes against Lee, he could go to jail again.
With the latest allegations, prosecutors spent two years investigating after the Stock Exchange first said that they had noticed accounting violations occurring at Samsung Biologics. Prosecutors continued to expand the investigation of the transfer of power at the Samsung group last year, saying that the group's leadership had overruled the value of Samsung Biologics to help Lee consolidate control.
Lee and Samsung denied any allegations that they did not violate the law and committed that all activities during the merger process of Samsung Biologics comply with international accounting standards.
Prince Lee was charged with new charges as the group is trying to overcome difficulties caused by the Covid-19 epidemic and US-China trade tensions. As Washington imposes sanctions on Huawei, Samsung's main competitor in the smartphone and telecom networks, Samsung may have a chance to gain market share.
Pandemic is driving demand for Samsung chips soaring. On the other hand, demand for smartphones fell again, and the second quarter saw Huawei outperform them in terms of sales.
The allegations surrounding Prince Lee have continued to paint more controversy around Samsung. In May, he said he would never let his children inherit the company, pledging not to cause any controversy over the inheritance process again. He has also made a more public appearance, visiting Samsung factories in China and attending events at home.
Source : Genk