Did you know the Apple Watch also has a Safari browser? Here's how to activate and use
When you press the Digital Crown, a grid-like list of apps will appear on the Apple Watch's screen, but you won't be able to find the Safari browser in this list. Surely everyone would think that there is no way to surf the web on Apple Watch?
Yet in fact, Apple has built-in a Safari browser right on your Apple Watch, but it is hidden and requires a new trick to activate and use.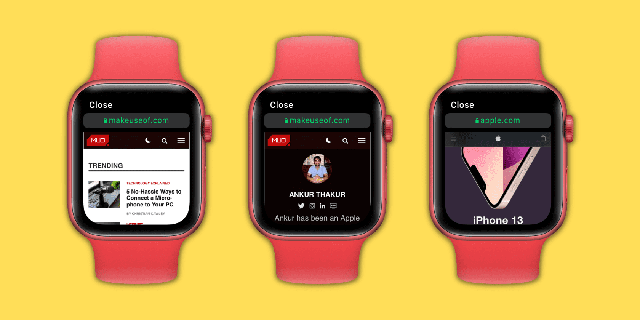 How to surf the web on Apple Watch?
In fact, the way to surf the web on Apple Watch is quite simple, you just need to send a message or an email with a URL attached to the Apple Watch, then open that link directly on the watch, a version "minified" of the Safari browser will be launched to display the web page content.
The specific steps are as follows:
– Step 1: Use your iPhone or Apple Watch to send the URL to yourself or someone through the Messages or Mail app.
Step 2: Open the Messages or Mail app on Apple Watch.
– Step 3: Inside the Messages or Mail application, view the content of the message just sent.
– Step 4: Click on the URL. The link will be opened in the Safari browser directly on the Apple Watch.
With the "minified" browser on Apple Watch, users will still have quite the basic surfing features, can display almost all websites with complete layout. The basic features that this browser supports include: Scrolling pages by swiping up/down or using the Digital Crown, opening URLs in new tabs, searching in pages, accessing new URLs by manually typing in the address bar only, go back/forward to the previous page, zoom the web page, reload the page, switch between read mode/normal page view,… you can even play games right on the web browser of Apple Watch.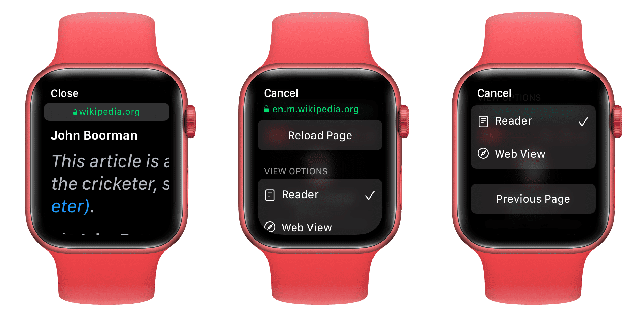 A few limitations you may encounter when accessing using the Safari browser on Apple Watch:
– Some images won't load, or take a long time to load
– Custom fonts may not display correctly
– The site layout is incorrect
– Can't watch video with audio using external speakers, must use AirPods connected via Bluetooth
– Older versions of watchOS may be missing some features
Due to screen size limitations, the browsing experience on Apple Watch is not optimal, and this is also why Apple hides the browser. The purpose of the browser on Apple Watch is only to preview the content of the website only, it does not serve the purpose of normal web surfing.
However, if you still want a complete web browser on your Apple Watch, you can consider using 3rd party apps, such as µBrowser ($0.99) or Parrity (free).
Source : Genk