Detailed how to set ringtones from favorite songs to iPhone without a computer
Although the iPhone comes with some special and high-quality sounds that you can use as ringtones, for that reason they resemble the sounds other people are choosing, and you It is very difficult to know what is the ringing of his phone. If you want to personalize your phone in a way that many other users don't take the time to, then you can use a song to set a ringtone for your iPhone.
Unlike when buying ringtones on the iTunes Store, it's completely free. And unlike the various free ringtones that you can download, they are all personalized and use your favorite tunes.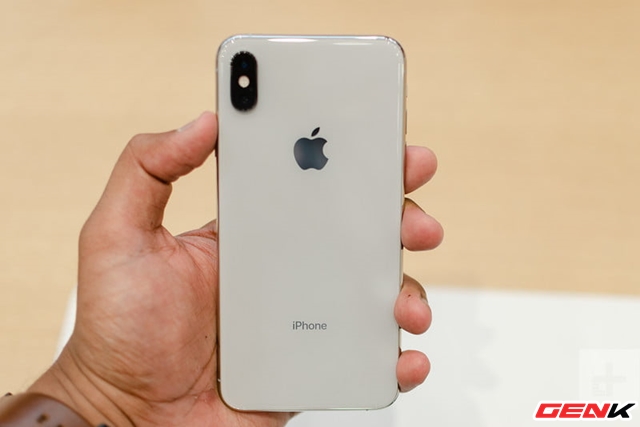 The process of creating an iPhone ringtone is also relatively simple for most device tasks, as Apple doesn't include a built-in method for setting your existing songs as ringtones. You will need to use the app in conjunction with your computer and follow a few steps to convert the songs you want to ringtones for your iPhone. However, once you know how to make an iPhone ringtone, you can easily do it for multiple songs and set up a custom ringtone for all the phone numbers in your contacts.
Detailed how to set ringtones from favorite songs for iPhone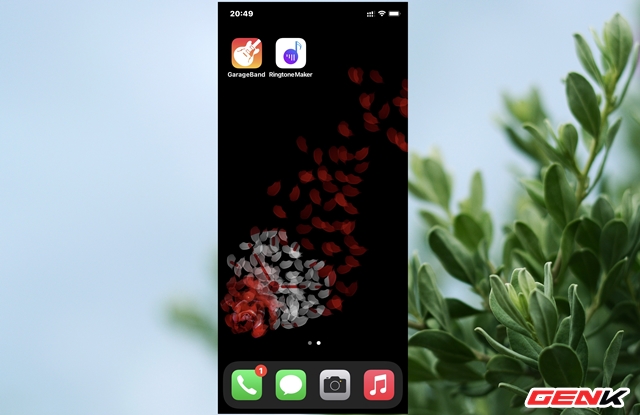 Access the App Store on your iPhone and install two apps, Garage Band and Ringtones Maker respectively.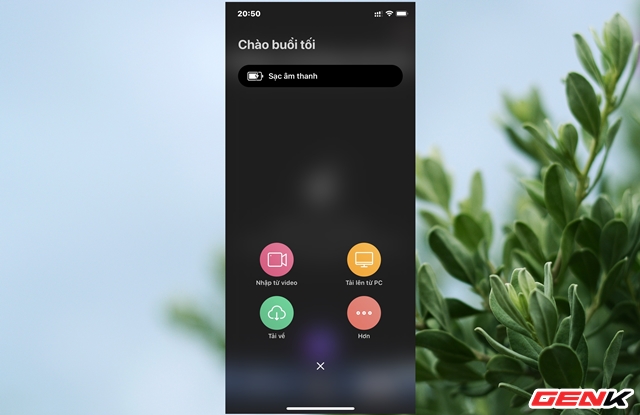 After installing both applications, launch Ringtones Maker, press "+" and select "Upload from PC".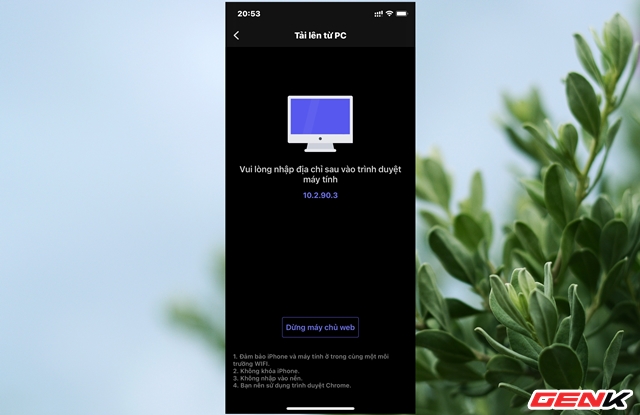 The application will initiate a web server from the iPhone and provide an address for you to use the computer to connect and download songs on.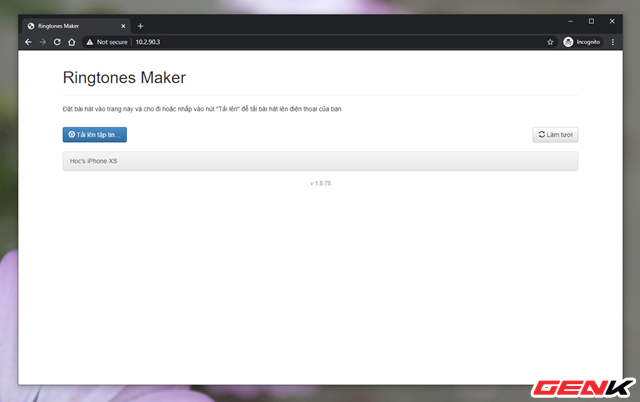 Open a web browser on your computer and access the IP address that the application provides.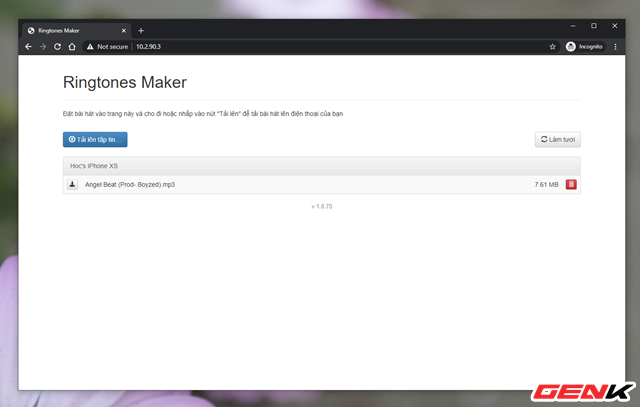 Then click "Upload file …" and navigate to the song file that you have prepared on your computer.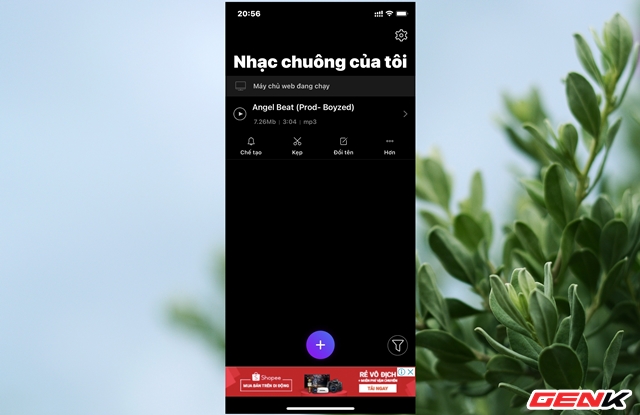 After the upload is complete, close your web browser and switch to the Ringtones Maker interface on iPhone. At this point, you will see the song you have just downloaded is present in the application's management interface.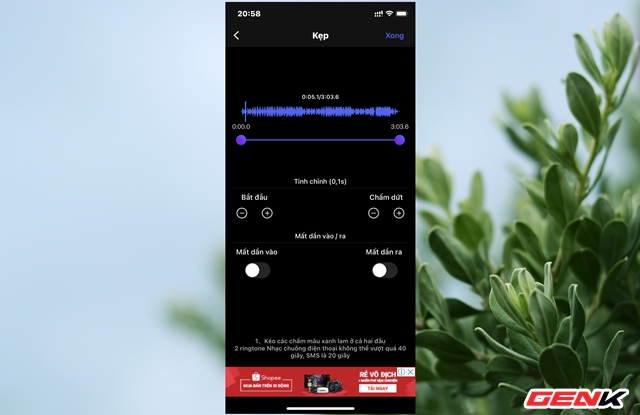 At this point, please press "Kep" to switch to the interface selecting the song you want to use as a ringtone. Here you can adjust the short length of the audio clip, followed by the music foreplay and fade away in a way that gets louder and smaller to help with the harshness that causes discomfort. After clicking save you will see a new file in the list and you can completely rename this file for easy understanding.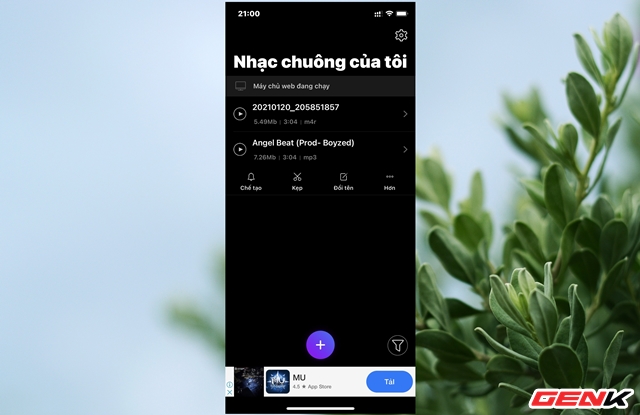 After you have finished customizing the music like a ringtone, click "Make" below the song.
A list of options will appear, click "Garage Band".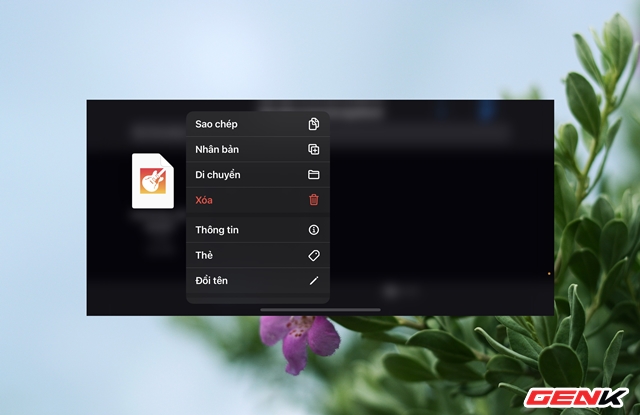 The Garage Band application will appear and you will go through a few steps to start the application, then you will see the music in the Garage Band playlist. At this point, long press and select "Share".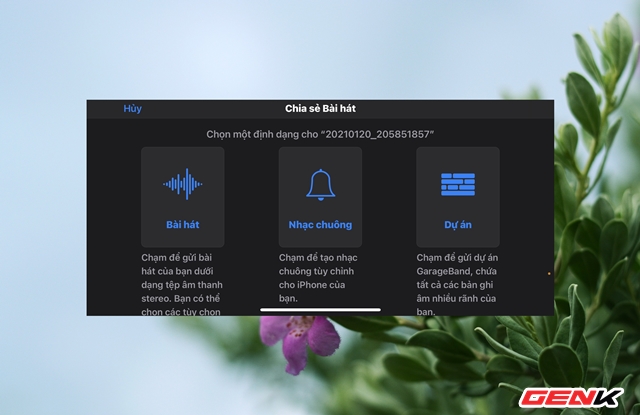 Click on the "Ringtone" option in the list.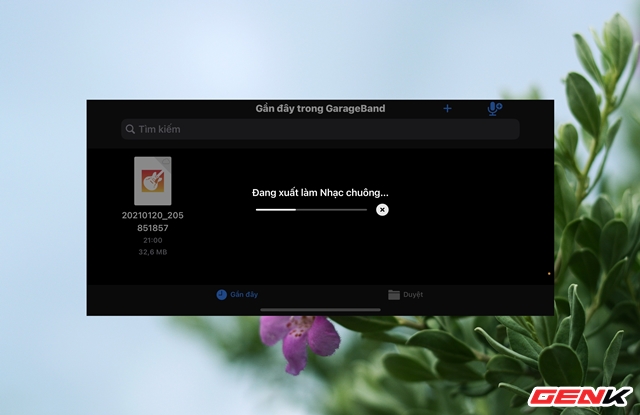 You will be taken to setting up the song name, which will then be the process of exporting the music to a ringtone for iPhone.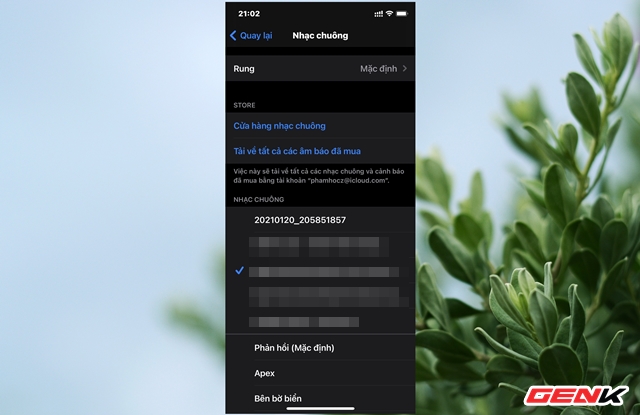 When finished, just go to Settings> Sound & touch> Ringtone and tap on the name of the music you just exported to make your iPhone ringtone.
Very simple, right?
Source : Genk