Dell introduces a prototype webcam that can be mounted almost anywhere, extremely convenient
Dell recently introduced a number of unique functional device ideas including the highly repairable Luna laptop. Next to it is Concept Pari, an ultraportable webcam specifically designed to meet the needs of professionals working remotely or participating in virtual meetings.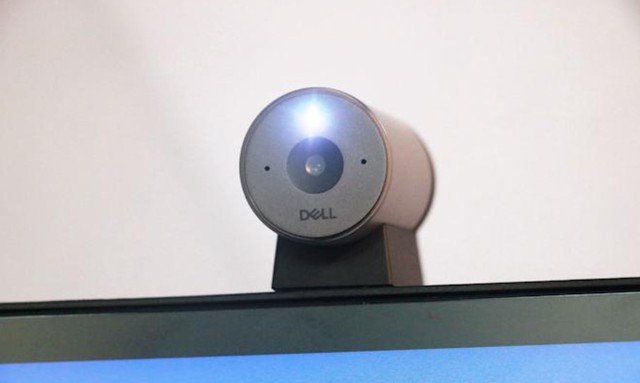 What is the unique idea surrounding the Concept Paris webcam? That is probably the ability to attach and stick on anywhere that the user can carry it in the hand.
Concept Paris is designed to solve some of the problems with current webcam solutions that can only be fixed in one place. Even when they are attached to a laptop, their mobility is significantly limited. Many webcams also have to be wired to use, making manipulation limited.
Dell says the process of creating Concept Paris is a bit different. The design team created countless mockups using suction cups, magnets, adhesives, and flashlights instead of webcams. Thanks to that, Concept Pari has magnetic capabilities, supports wireless with charging dock and Wi-Fi connection.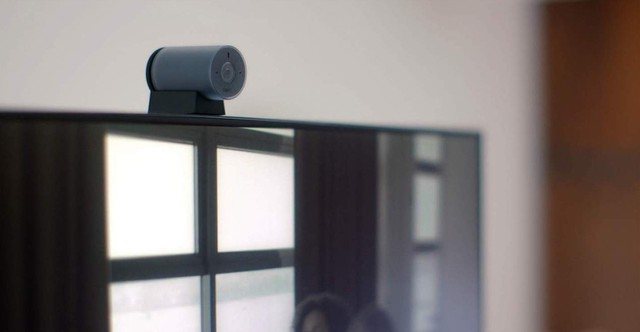 The webcam's built-in magnet allows it to stick to most metal surfaces, such as on the edge of the screen when sitting at work. Concept Pari also has a wireless clean base that uses a USB-C port, thereby increasing the product's convenience. Users can quickly take the device to another place in the office or home at any time.
Even when transmitting data through a Wi-Fi connection, Concept Pari still supports 1080p Full HD image transmission, the webcam on the microphone also allows easy audio interaction.
Dell also integrates a vertical indicator light on the device to help align, a power indicator so users can know when the battery is about to run out. Overall compact design with a weight of about 28 grams.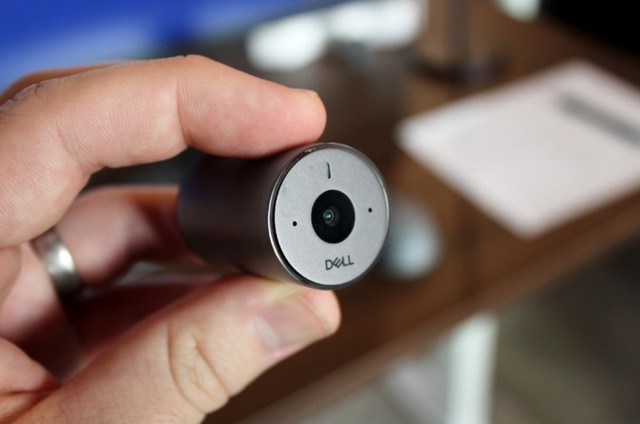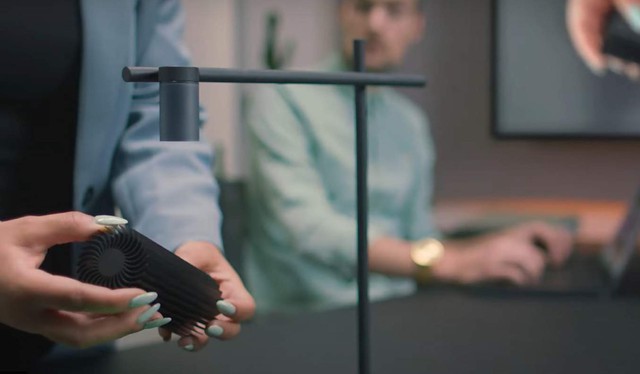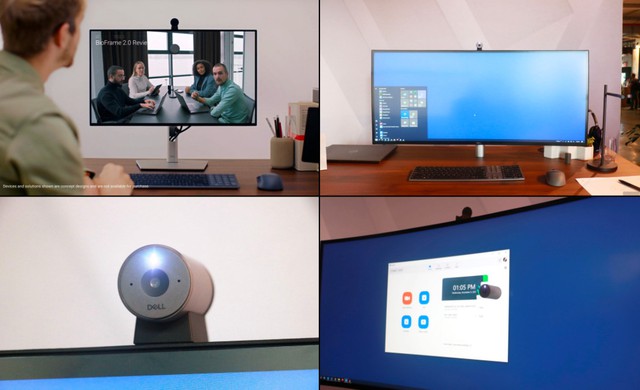 With this interesting Concept Paris webcam, Dell wants to bring a different perspective on webcams and the benefits of applying wireless connection technology on webcams. Users can place the webcam in an appropriate position on the screen so that they can comfortably make eye contact while observing other participants in the video call. Besides, you can also quickly rotate it away for privacy or take it to another room to continue the story.
The portability of this webcam opens up opportunities for many professions working remotely. It's quite unfortunate because this is just a concept product and it is unclear if Dell intends to sell this product to the market in the near future.
Refer to Slashgear
Source : Genk