Defending iOS, Apple's big boss shamefully admits the bad security situation on Mac computers
The legal battle between Epic and Apple is revealing many hidden corners behind the activities of each company. Most recently, it was Apple's vice president of software engineering, Craig Federighi, who had to admit a painful truth about the security of the MacOS operating system – but this also to justify the tough policy. company for iOS.
Earlier, Epic argued that they wanted iOS to also allow multiple app stores to coexist, like MacOS today. To counter that, Apple vice president Federighi made a surprising confession to the security capabilities of MacOS.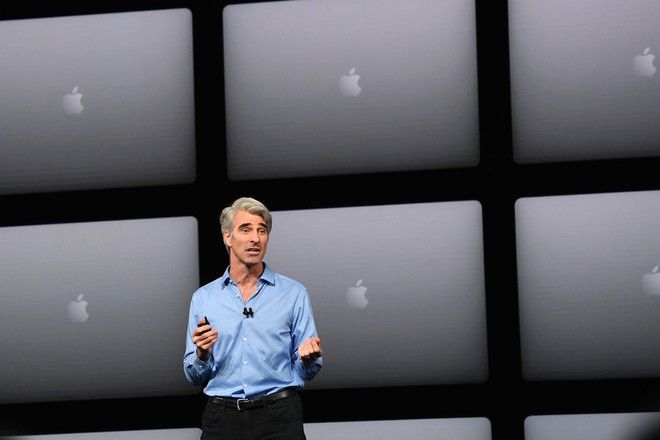 " If you take the Mac's security techniques and apply them to the iOS ecosystem, with all those devices, for all that value, it's going to be a lot worse than what happened on the Mac. Macs ." Mr. Federighi said. " And as I say, today, the malware on Macs is at a level we can't accept and much worse than iOS ."
This confession by Mr. Federighi is part of the argument why iOS cannot accept a model similar to MacOS, when allowing many other alternative software sources like the Epic Games Store. So when applied to iOS, the head of Apple software painted a bleak picture for the security capabilities of the desktop operating system.
Mr. Federighi also illustrates the difference between the two platforms as the MacOS wallet is like a car. " If it works correctly, like a car, if you know how to operate a car and follow the rules of the road with caution, then yes ." He replied when asked if MacOS is safe for users.
" Otherwise, I have several family members who have had malware on their Macs ." MacOS allows software to be downloaded directly from the web and installed on a computer, but Apple has always advised its customers to restrict this to apps only on the MacOS App Store because of " the most secure settings ". .
By contrast, Mr. Federi credits the iOS wallet as a more secure version of MacOS. " With iOS, we can create something that even children – even babies – can operate an iOS device and still be safe doing so. It's really a different product. bye ." Mr. Federighi said.
Mr. Federighi's testimony last week was in the final days of the trial between Epic and Apple, with most of the remaining time devoted to the testimony of Apple leaders. CEO Tim Cook is expected to stand before this court on Friday. Next Monday will be the day the two sides make their final statement.
Check out The Verge
Source : Genk