Decoding the unique appeal of luxury phones from England XOR
XOR – born in London, the capital of the highest artistry
The birth of XOR was born from the desire of those who once made Vertu to restore the very essence of this brand. It was Hutchison, who was previously the design director of Vertu and his associates. Returning to the past nearly 20 years ago, Vertu was once a super product, the indomitable object of some Hollywood celebrities and hunted by elites and rich people in the world. Its mystical charm was created by talented British artisans, the cradle of mechanical and engineering revolutions. Restoring the enduring beauty of this legend with a contemporary adaptive design that goes back to nature, and above all the most basic technologies for a phone but exceptionally exclusive within it , XOR promises to be an attraction for those who are passionate about beauty and technology connoisseurs.
XOR is an elaborate work of art with the perfect blend of the finest materials including Sapphire, Titanium, Ceramic and leather (in the initial version of the brand), and a complete combined with timeless fashion. That is the embodiment of the perfect blend of design philosophy simulating biomass and ergonomics that offers an irresistible comfort and bond with its owner when experiencing it. keyboard or handle in hand. Amid a "forest" of square and chaotic smartphones, the XOR will be a supermodel that not everyone can own. XOR's visual appearance is a collection of soft curves, depicted in natural, seductive and elegant movements.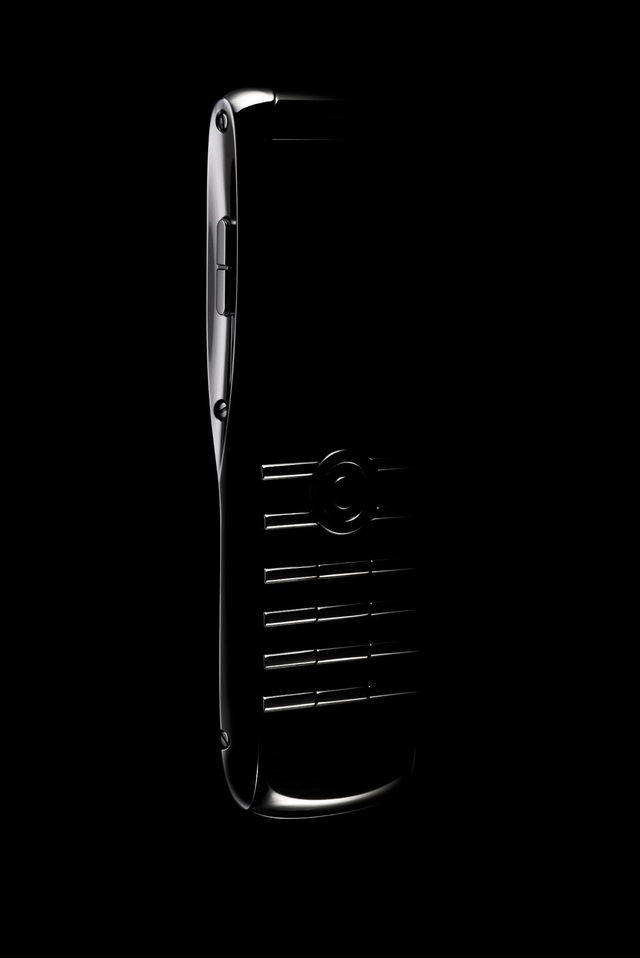 XOR creates a private experience for users
In a world where everyone's privacy is in danger of being compromised, XOR appears like a bodyguard, a trusted companion. XOR's operating system is developed exclusively, regardless of the manufacturer. In addition, the user interface also appeared for the first time, specially designed. The clock face on the main screen is the XOR logo – symbol of protection, protection and safety – modeled after the shields of ancient British warriors (Celts) and Norse (Norse). ) from the Mesopotamian civilization 5,000 years ago. XOR allows for private calls and texts, creating a method of communication that is separate from potential threats.
XOR has a unique unique Magical Ringtones
Ringtone of XOR – a luxury phone from England composed by the talented British composer who has won many prestigious awards and is also named "a witch" of the world film soundtrack Mark SayFritz . He has contributed to composing with directors in super cinematic works such as Harry Porter, "Mission Impossible III" or "Black Tide" / "Dark Tide" ……. With XOR, to bring the most differentiated experience possible to users he composed the simulation of the harmony into two versions: piano and remix. When the mix is ​​played, the owner of XOR phone will feel the mystery in each sound like leading into a mysterious private space that no one can penetrate, that's where all information is given. are protected as much as possible, separate from any potential danger. This sound is enough to stimulate the brain to confirm incoming call, and not to annoy the user to have the best experience in identifying incoming calls.
Mark SayFritz – Talented composer created a unique ringtone for XOR
XOR is supplemented with wireless charging
Not a smartphone device, but XOR has advanced features such as wireless charging. XOR phones are equipped with wireless charging connection, making it convenient and neat for users.
The existence of each XOR on the market is kept on the official database of the company website. The perfect combination of detail-controlled crafting and self-contained tracing, tailor-made operating systems and distinctive features make for a unique, 1-0 XOR -2 that no other producer can copy. In its first year, XOR is produced in limited quantities just for tech lovers and beauty enthusiasts.
With unique and impressive features, XOR promises to become a high-end mobile device to be hunted in the near future. XOR Phone was officially launched on the market on January 18 in the UK and Europe with the XOR Titanium series of phones in 4 color versions: Classic, Ebony, Marine and Rose with prices starting from 3,000 GBP (~ 100 million VND). Fans are extremely excited to know that the Classic and Ebony versions are expected to appear in Vietnam in February this year.
More information about XOR is updated on its official website, which is xorinc.uk.
Source : Genk