Decoding the antitrust war with China's Bigtech: Social networks and e-commerce "do not make the greatness of the country", focusing on hardware to open up a new global economic order
Declare a "new stage of development" and tighten the development space of e-commerce giants
In the next decade, China implements an almost "utopian" plan in technology (techno-utopia), with "deep tech" such as cloud computing, artificial intelligence ( AI), self-driving cars and advanced Chinese-made chips.
In the new plan, big technology companies such as Alibaba, Tencent and Baidu will have limited power in the market. Profits will be redistributed to smaller merchants and application developers, and of course state-owned enterprises.
National data will be available through the system to companies of all sizes, under the supervision of the Beijing government. With this, second-tier cities will create their own technologies to cater to local optimization and compete with the giants.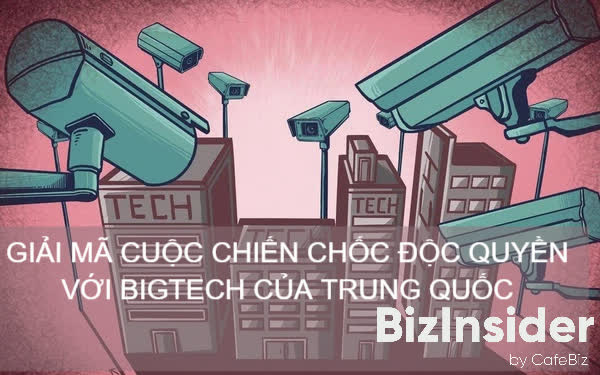 Recently, Vice Premier Liu He stated that China is transitioning to a new stage of development, prioritizing social justice and national security, not growth at all costs. in the past 30 years.
The government will guide "orderly capital development" to match "building a new development model".
Over the past nine months, China's regulators have clamped down on the tech sector, even though it has generated incredible innovation and value growth. Regulations on technology business forms will be tightened in the next 5 years.
Alibaba's Ant Group was the first "victim", when it was suspended from an initial public offering (IPO) with a record value of $ 37 billion. Alibaba was also fined a record $2.8 billion after Beijing's antitrust investigation.
Ride-hailing app Didi Global was delisted from Chinese app stores days after reaching a market capitalization of US$4.4 billion in New York. Didi's share price plunged 11% to $10.2 in trading on July 22 on the New York Stock Exchange.
Next, Tencent was fined by regulators for pornography and unfair practices, and asked to terminate exclusive music licensing contracts…
The super app Meituan that provides meals has also been fined $ 1 billion. On August 9, the Financial Times reported that NetEase, an online entertainment conglomerate, has suspended its IPO of its music streaming business in Hong Kong.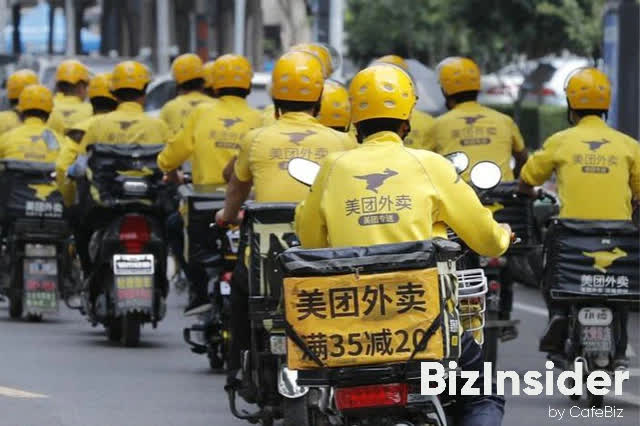 Reallocating financial resources and the power of technology platforms
In Europe and some US states, like California, there are laws in place to protect consumers from the misuse of their personal information by large companies. China does the same but in some cases even more severe.
In mid-December, the Cyberspace Administration of China proposed tightening regulations on collecting user data in online payments, car ordering, and food delivery. Applications must tell the user what information to collect, and must obtain the user's permission before proceeding.
The Data Privacy Law will take effect on September 1, 2021, and the Personal Information Protection Law will soon be passed by the National People's Congress.
Another spearhead of China's strategy is the reallocation of financial resources and the power of major technology platforms accumulated over the past decade. For example, Ant Group has been asked by authorities for access to huge troves of personal financial data for state-owned companies and smaller tech rivals.
E-commerce conglomerates such as Alibaba, JD.com and Pinduoduo have been targeted by China's National Administration of Market Administration (SAMR). China's antitrust regulator accuses them of monopolistic behavior.
Chinese officials believe that workers will also benefit from this policy. Companies like Didi and Meituan are accused of employing armies of drivers and warehouse workers with low wages. They are forced to raise wages and provide drivers with better insurance. Meituan's market value has dropped by a fifth, or $42 billion, since the measures were announced.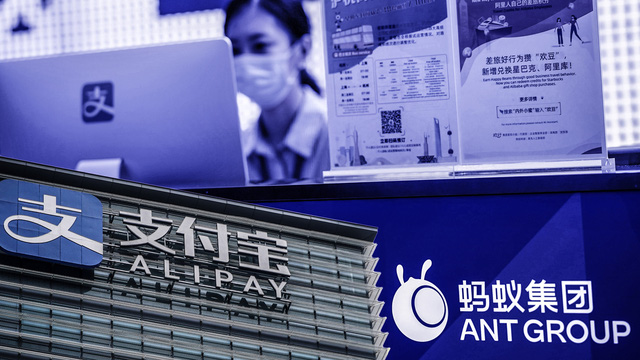 Social media, e-commerce and consumer Internet "do not make a country great"
The final aspect of China's plan is to shift resources and resources from technology companies to companies capable of self-manufacturing modern semiconductors, electric car batteries, commercial aircraft and equipment. telecommunications equipment to maintain China's manufacturing power. Social networking, e-commerce and the consumer Internet are services that "do not make a nation great".
This is a marked change in China's economic management thinking since the 1990s. In order to attract foreign direct investment rapidly, companies are almost relaxed in management. Localities are also offering tax breaks and land concessions to attract online giants to their provinces and cities.
Reacting to this change, domestic Chinese investors are worried. Foreign investors who are backing Chinese tech companies are pulling out. An increasing number of investors fear the tightening measure will extend further. Industries such as healthcare and real estate could be the next target for regulators.
Indexes of Chinese technology shares in Hong Kong and New York have both fallen 40-45% since mid-February 2021. Consumer-internet companies account for at least 40% of large Chinese stocks in the MSCI China index.
Like their American peers—Apple, Alphabet, Amazon, Facebook, Netflix—Chinese tech companies have made huge amounts of money for shareholders. But China thinks it is an abuse of market power, exploiting workers.
Now, the Chinese government wants to use its policy and technology to create a technology sector that is more hardware-focused and less loose to help manufacturing surpass the US and the West. This will usher in a new global economic order revolving around China.
Source : Genk