Decoding 'secret trick' helps FPT Camera conquer Vietnam Smart City Awards 2020
On November 24, FPT Camera products were re-honored Vietnam Smart City Award 2020 organized by VINASA – Vietnam Software and IT Services Association. This is the first time the award has been held in Vietnam, with the desire to contribute to speeding up the construction and development of a smart city … FPT Camera is one of three FPT Telecom products honored at This award ceremony, beside FPT Television and FPT Play – FPT Play box.
FPT Camera launched in Vietnam in 2019 and quickly became a product trusted by many customers thanks to its different technology. This is a rare security camera product on the market that applies cloud data storage technology (Cloud), allowing users to access to live view, store and review data through the application. mobile application.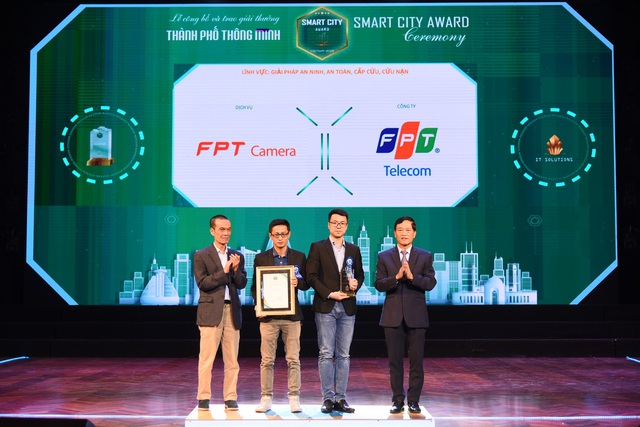 Representative of FPT Camera received the award from Vietnam Smart City Awards 2020.
The form of cloud storage is also the advantage of FPT Camera, helping the product to always have valuable, smart solutions and upgrades for users. This is the smartest and best technology solution for users, is believed to be a solid security layer for large-scale events such as FPT Techday, VnExpress, Vietnam Card Festival …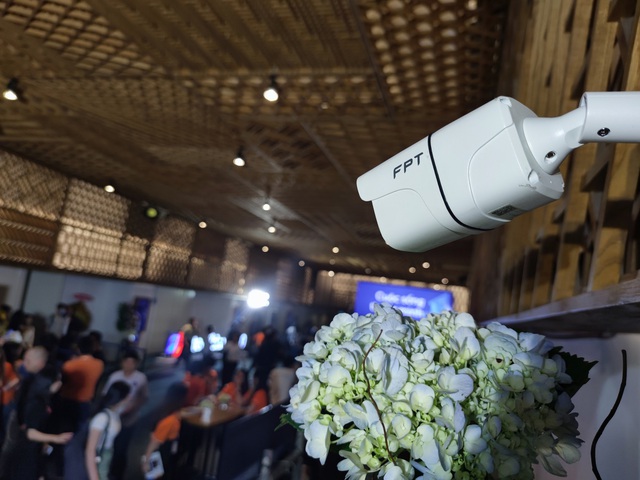 FPT Camera impresses at major events.
At the biggest technology event of the year FPT TechDay, FPT Camera made an impression on users, proving the heat of the safety surveillance equipment market. In particular, FPT Camera has just been upgraded and added a new Guard Zone feature.
Zone alerts are one of the ways to minimize unwanted alarms. Customers can customize the areas they are interested in such as doors and windows to receive specific alerts for these areas.
Immediately, this update attracted many people to experience in Vietnam Card Day. Ms. Pham Thi Quyen (40 years old, Cau Giay, Hanoi) said that since upgrading the new version of FPT Camera, her experience with this product is much better. "I have a small child at home with my maid. Since the new update, as long as the child gets close to the kitchen space, I get a warning immediately and promptly handle it", Ms. Quyen said herself quite satisfied with this new feature.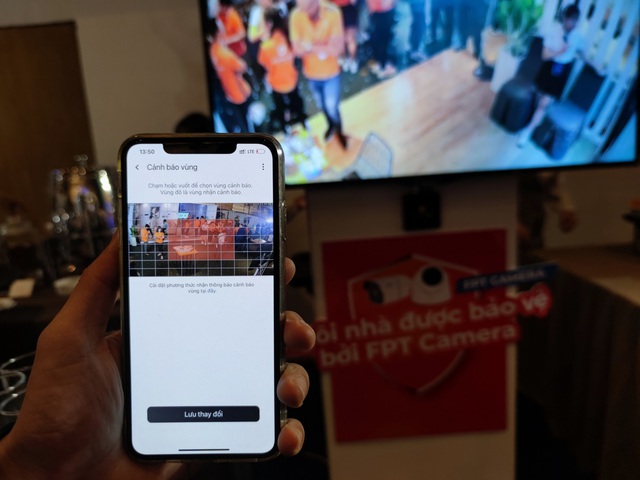 Users experience Guard Zone feature at FPT Techday event
Cloud FPT Camera technology is a trend, an essential part of a smart home that needs to be protected. FPT Camera inherited from the best technology platform from FPT will be the right choice for every Vietnamese family.
Mr. Nguyen Anh Duc (Deputy Director of FPT Camera) said that the regional warning feature is in the roadmap of developing and upgrading many smart features of FPT Camera. "Customer Experience is our number one priority. Therefore, this update and its future features will also follow this orientation. We hope that when choosing FPT Camera products, Customers will Peace of mind wherever you are and have the best experience ".
Source : Genk