Deciphering the Galaxy Z fever: why is the "top" smartphone getting so much attention from young people?
At the present time, it can be said that the Galaxy Z Series deserves to become one of the monuments of the smartphone world. Beneath the elegant exterior are a series of revolutionary breakthrough technologies that not only redefine the future of mobile phones but also usher in a new era for mobile devices.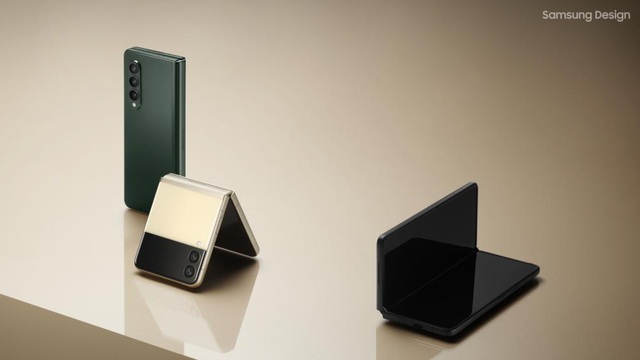 Although always possessing a price of the "top of the top" and usually only noticed by the elite or technology believers, the 3rd generation of the newly launched Galaxy Z Series is especially noticed by young people. idea. Not only because the price of this super product, especially the Galaxy Z Fold3 is more "reasonable", but above all, the similarity between the different personalities and the breakthrough experience has connected the two Z representatives to become an undefeated combination.
Growing up in the digital technology era, GenZ has always been considered a prominent generation with sharp creative thinking, a desire to assert themselves and a pioneering lifestyle leading the trend. With Generation Z, technological devices such as smartphones no longer only serve common purposes. More importantly, they become the key to opening up a whole new world, where young people can realize their ideas, freely make their own mark with interesting content and express their style. inspirational life.
Meanwhile, Galaxy Z Series has long been considered as the first flag to open a whole new field in mobile technology. Not following the framework of smartphones in the form of a straight bar (bar), the unique folding and opening design of this super product has broken down long-standing physical barriers and brought unprecedented usage experiences. had before. This unique personality has created a harmony between the two Z generations, creating a connection so that Galaxy Z now transforms into a companion with young people on the path to breaking through their limits.1
On the other hand, it is the unique design of the Galaxy Z Series, notably the Z Flip3 that has become an inspiration for young people to create personal images and assert themselves with their own unmistakable qualities. Although it's just a move that opens and closes, it is the gesture and the catchy "click" "clap" sound that make the unique charm, making GenZ the center of attraction in the crowd, surpassing all the others. usual standard.
Not only that, the unique contrasting design with a series of eye-catching bright colors, while evoking youthful dynamic personality when it can be mixed perfectly with any outfit, becomes an eye-catching highlight. Highlights generation Z style. Combined with the sophisticated and luxurious beauty in the shape of a high-class fashion accessory, the Galaxy Z Fip3 becomes a strong statement expressing the proud and elegant lifestyle of people. young.
Not only satisfying the confident ego, Galaxy Z Flip3 also inspires GenZ to explore and overcome new limits with the spirit of "Dare to Think, Dare to Do". The ability to fold and open to meet multiple angles allows young people to optimize their diverse and innovative use experiences, while promoting creative instincts, revealing a unique technological personality that cannot be found anywhere else. where.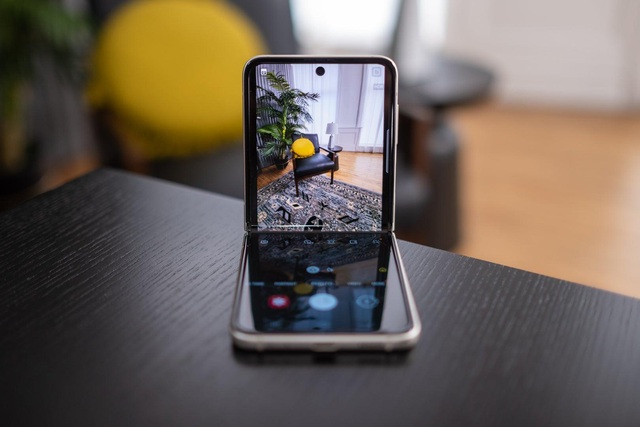 With Flex Mode, from a lovely and luxurious "chalk box", Z Flip3 transforms into a divine camera that can be placed firmly anywhere to help young people record their youth or serve hands-free video calls. easy and convenient. Not stopping there, a "memorable" outing with friends would not be complete without the unique selfie photos recorded from this super product. The technological power from Camera AI allows Z Flip3 to both take pictures from a distance by signaling and automatically balance the frame so that it is full of members, so that you do not miss anyone in the moment. this wonderful engraving.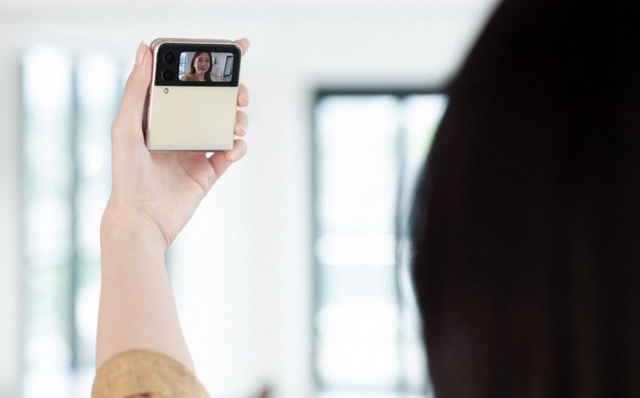 Still the same cute little chalk box, Galaxy Z Flip also makes women fall in love with its extremely fast Quick Shot feature, capturing all the lovely moments of the day without having to open the device. Generation Z's unstoppable, confident and dynamic lifestyle is enhanced with the ability to easily pay Samsung Pay right on the external screen.
On the other hand, Galaxy Z Flip3 also makes a strong impression on young people when building a unique image that is full of aesthetics by collaborating with the cult fashion house Thom Browne to launch a beautiful limited edition. patch. From smartphones to Galaxy Watch4 watches, stylish Buds2 headphones, all have created a true fashion collection with a consistent aesthetic for young people who are passionate about a sophisticated lifestyle. . With youthful charm and full of desirable technologies, Galaxy Z Flip3 deserves to become a smartphone identifying young people in the digital era.
Meanwhile, Galaxy Z Fold3 creates epochal values ​​when owning a series of great strides to become a template for a technology icon combined with fashion. Instead of the commitment to accompany GenZ on the journey to discover new experiences, a complete image space without dead corners is opened on the Galaxy Z Fold3 screen with the unique UDC hidden camera technology. With the addition of 120Hz refresh rate, Z young people can now enjoy a perfectly smooth visual experience from work to entertainment.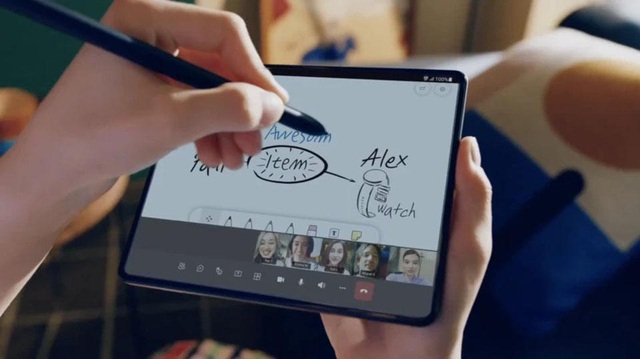 Unlocking creative inspiration for the younger generation, Galaxy Z Fold3 also integrates the ability to use the S Pen, turning this super product into a stylish technology device, not just a regular smartphone. Along with that, IPX8 water resistance combined perfectly with durable Amor Aluminum material, not only gives the opportunity to enjoy the high-class technology anywhere but also demonstrates creativity and passion for breaking. Break the barrier to create your own way of Galaxy Z Series. Powerful, seductive with unrivaled technologies, not only that, but the Galaxy Z Fold3 was "sold out" just a few days after opening for sale in Vietnam market.

Dealers have officially announced the end of early orders for Galaxy Z Fold3
Unique, breaking a different way, Galaxy Z Series is the answer to the constant effort to find a companion to accompany the young Z on the journey of discovery. With breakthroughs in design, realizing pioneering ideas beyond limits, GenZ and Galaxy Z Series have brought the perfect combination, opening together the 4.0 technology era.
Product details: see here .
Source : Genk