Deciphering the "bipolar monopoly" Boeing vs Airbus: Need 173 billion USD to enter the market, 20 billion USD to produce an aircraft model, human resources "looking for red eyes" are still not enough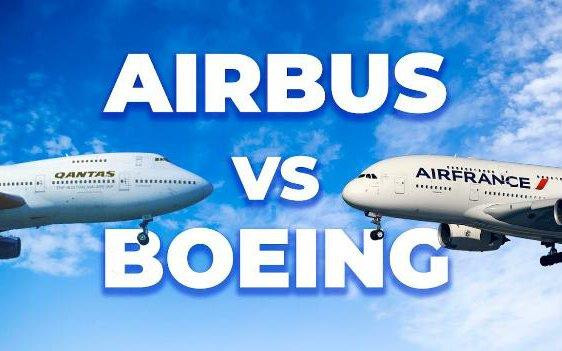 Rise of two giants
William E. Boeing founded Aero Products Company in Washington in 1916, supplying military aircraft for World War I and engaged in commercial mail. By 1928, Boeing gradually focused on air transport, acquiring many aircraft factories including Avion, Chance Vought, Sikorsky Aviation, Stearman Aircraft, Pratt & Whitney and Hamilton Metalplane.
In 1931, Boeing merged four airlines to form United Airlines, which became a market force in the 1960s and 1970s when it acquired Vertol, the largest helicopter manufacturer at the time.
After that, Boeing diversified its business model into space travel, navigation, agriculture, and energy production, gradually gaining a monopoly in the industry in the United States.
Fearing Boeing's expansion, the European multinational aerospace corporation (later Airbus) was founded in 1970 with the support of major countries such as Germany, France, Great Britain and Spain.
To expand the market, Boeing cooperated with organizations of Russia, Ukraine, UK, Norway in 1995 to create Sea Launch, merged with McDonnell Douglas in 1997… In 2001, Boeing moved company headquarters. from Seattle to Chicago and in 2018 opened its first European factory in Sheffield with a research partnership with the University of Sheffield.
Airbus caused a stir in the market with two models of A300 and A320 aircraft, quickly convincing regional airlines with better passenger space and cargo volume than Boeing models at the time, establishing a "unique" position. bipolar rights" with counterbalance in the US.
Dominant position
It is a fact that everyone knows, Boeing and Airbus have been and are the two brands that dominate the commercial aircraft market. During the peak period from 2007 to 2016, the duo continuously broke records when Airbus received 9985 new orders and successfully delivered 5644 aircraft while Boeing received 8978 new orders and delivered 5718 aircraft.
Since making a name for themselves, Boeing and Airbus have dominated the commercial aviation market for nearly three decades. Although Boeing and Airbus have both faced operational problems from time to time, the two giants together account for more than 90% of the global commercial aircraft market.
With a huge scale and "reward", for decades, many businesses have been born with the desire to overthrow the "bipolar" situation, but so far have failed. The reason why?
– Scale is not guaranteed: According to the International Air Transport Association (IATA), the global aviation industry is expected to generate revenue of $838 billion in 2021, which is relatively small compared to other industries, for example. like technology ($5.2 trillion) or healthcare ($11.9 trillion).
With their dominance, Airbus and Boeing have not left much market share for emerging brands, many brands eager to compete in the industry such as Embraer and Bombardier have yet to make their mark.
Meanwhile, airlines ATR, Mitsubishi, and Comac must create their own market with smaller models and not compete directly with Airbus and Boeing to survive.
Barriers to Entry: The cost of developing a new commercial aircraft is very high, estimated at $10 billion to $20 billion, including research and development, production, and testing costs. Meanwhile, the cost of buying common aircraft models is only from $ 100 million to $ 200 million, such as the Airbus A320 model costing $ 98 million or the Boeing 737 MAX 9 model only nearly $129 million in 2022.
To enter the aviation industry, by 2020, IATA estimates the total cost will fall to 173 billion USD, including all initial production, maintenance and facilities costs. However, money is still not enough when important positions of aviation are always short of human resources, especially engineers and maintenance specialists.
– Reputation is not guaranteed: Safety is a top priority for the market, and the long history of the airline is very important. According to the Aviation Safety Network, there were 40 accidents and 556 deaths in the commercial aviation industry in 2019, raising concerns about unknown carriers in the industry.
According to a TripAdvisor survey, 55% of travelers affirm their loyalty to a particular airline, namely Airbus or Boeing.
It can be seen that the above bipolar situation has successfully prevented most new brands from entering, but experts say it also reduces creativity in the market. On the other hand, Airbus-Boeing is still very competitive, helping to lower production costs, improve technology and design.
In short, the monopoly position between Airbus and Boeing is an extremely complex matter, bringing both advantages and disadvantages to the global market. As aviation continues to evolve, this monopoly will dominate the entire future of commercial aviation.
Source : Genk