Investing heavily in camera, has the Galaxy S21 Ultra outperformed the iPhone 12 Pro Max yet?
Currently, both are possessing the latest and greatest flagship smartphones on the market, competing with each other in terms of performance, style, and photography. To know "which cat bites which", let's try to compare the camera of two super products iPhone 12 Pro Max and Galaxy S21 Ultra!
Samsung Galaxy S21 Ultra and iPhone 12 Pro Max camera parameters
Main camera:
Galaxy S21 Ultra: 108MP (actual: 12MP), aperture f / 1.8, 24mm focal length, 1 / 1.33 "sensor, PDAF, OIS
iPhone 12 Pro Max: 12MP, f / 1.6 aperture, 26mm focal length, dual pixel PDAF, IBIS
Wide angle camera:
Galaxy S21 Ultra: 12MP, f / 2.2 aperture, 13mm focal length, 1 / 2.55 "sensor, dual pixel PDAF
iPhone 12 Pro Max: 12MP, f / 2.4 aperture, 13mm focal length, 1 / 3.6 sensor
Camera zoom telephoto:
Galaxy S21 Ultra: 10MP, f / 2.4 aperture, 70mm focal length, 1 / 3.24 "sensor, dual pixel PDAF, OIS, 3x zoom
iPhone 12 Pro Max: 12MP, f / 2.2 aperture, 65mm focal length, 1 / 3.4 "sensor, PDAF, OIS, 2.5x zoom
Periscope zoom camera
Galaxy S21 Ultra: 10MP, f / 4.9 aperture, focal length 240mm, 1 / 3.24 "sensor, dual pixel PDAF, OIS, 10x zoom
iPhone 12 Pro Max: Not available
Focus:
Galaxy S21 Ultra: laser autofocus system
iPhone 12 Pro Max: Lidar ToF 3D
Daytime photo quality, overall color, and exposure
As you might expect from the flagship models of Apple and Samsung, the vast majority of photos will look pretty great. The latest flagship generation is no exception, though there are a few key differences between the photos you take from the two phones.
Samsung continues to be a smartphone model for richer colors, at least in most of the photos taken. Although on the S21 series, color saturation is slightly reduced compared to the S20 series, you will still want to turn off the Scene Optimizer feature to avoid images with red and green colors that are too vivid. Looking at the first examples below, you'll see that Samsung is still "pulling" the color a bit too much.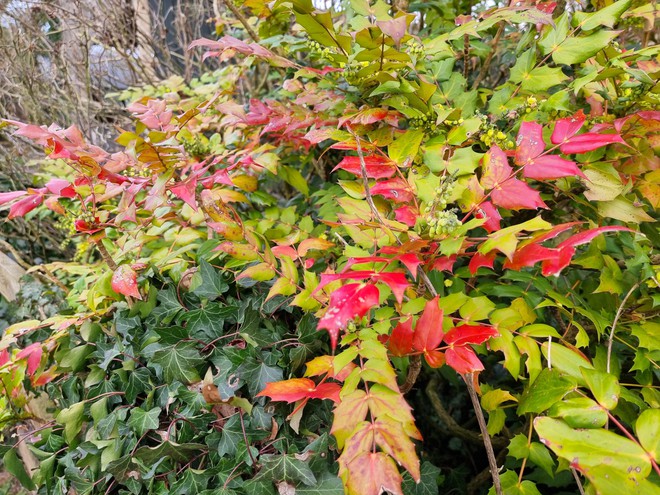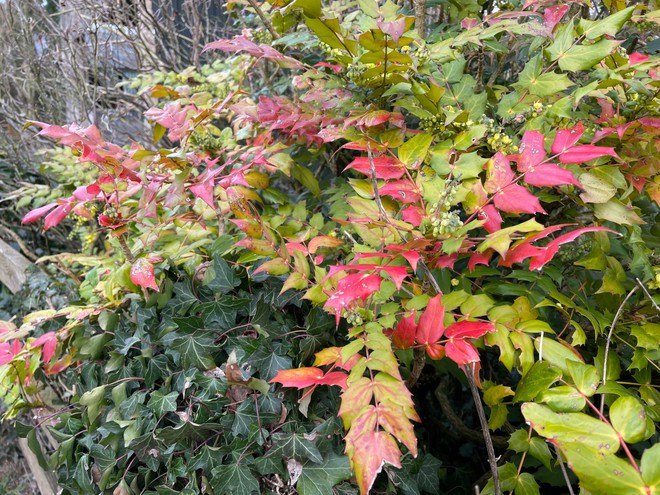 When Scene Optimizer is turned off, the S21 Ultra's photo color becomes closer to reality, just like what Apple wanted to achieve with the iPhone 12 Pro Max. Along with true color, both phones have good white balance in most shooting conditions. As you can see below (pay attention to the TV remote and the disc), Apple tends to achieve more ideal white balance when shooting indoors, Samsung is sometimes too inclined towards warm or cold tones. . Even so, the difference is quite small.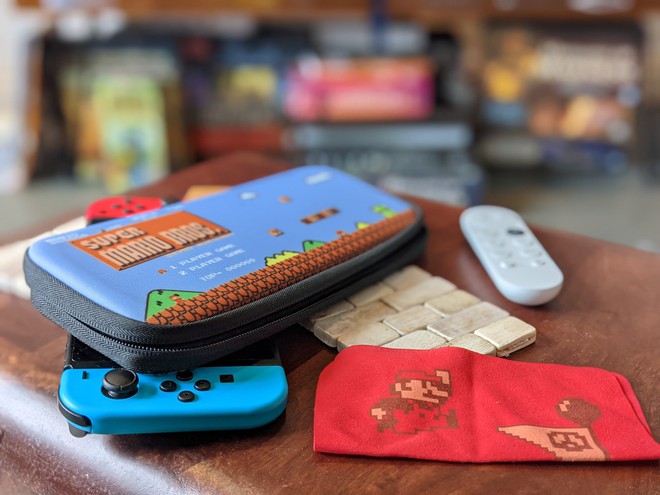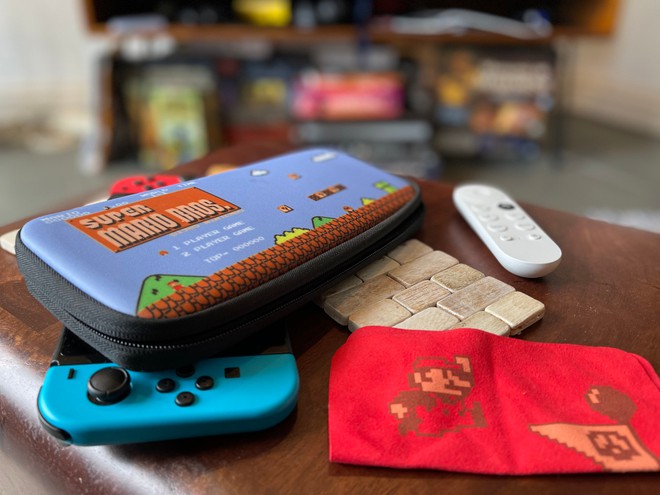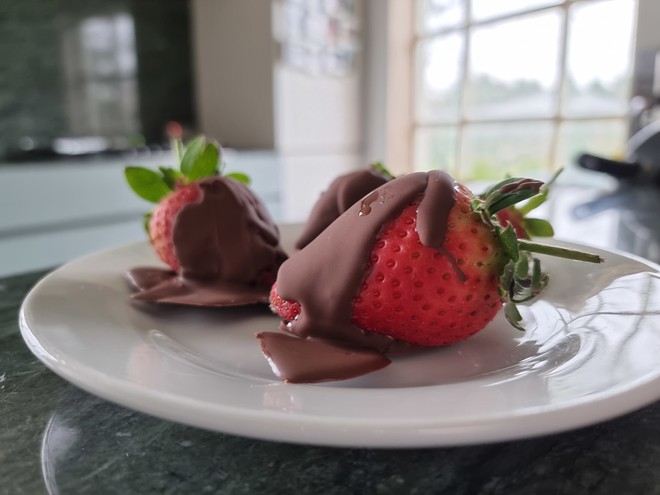 When shooting indoors, you will get great results from both phones. There are a few minor differences in color reproduction, white balance, and exposure. But in general they can be easily ignored.
Outdoor shooting is where the difference becomes even more apparent. In these shooting conditions, the iPhone 12 Pro Max has difficulty maintaining a steady level of exposure. It often results in slightly overexposed photos in bright environments and mild underexposed in darker situations. This is not a big deal, mainly personal feelings of the viewers. For some people, photos that are too bright or too dark will accidentally be a bit disappointing because the iPhone usually produces very realistic photos. Also, note the photos taken from the Galaxy S21 Ultra below: the field of view from its main camera is slightly wider than the competition, so you may not need to switch to the wide-angle camera too often when shooting. scenery.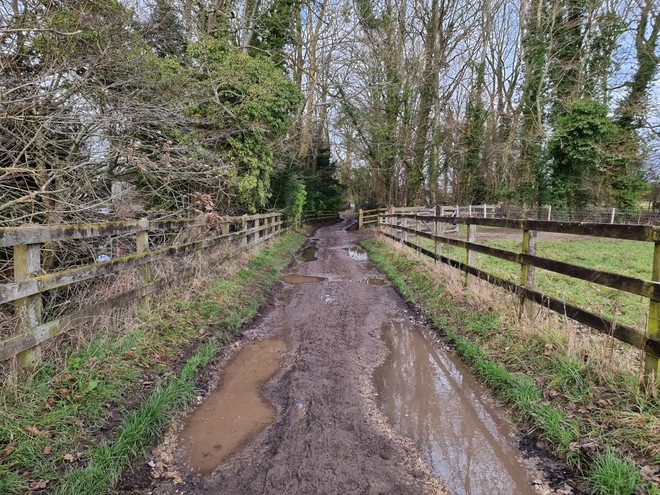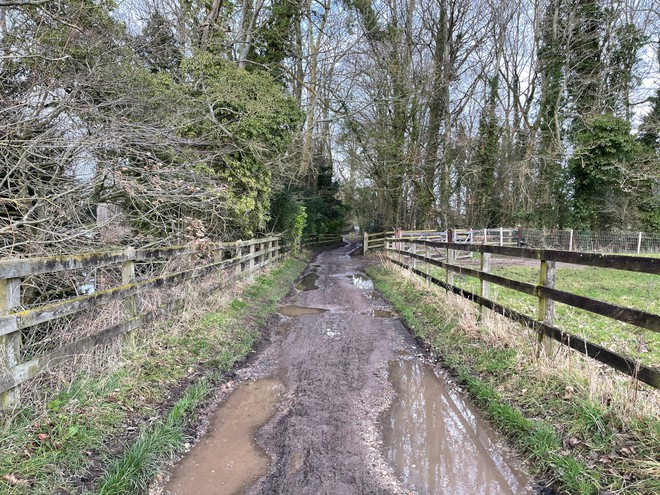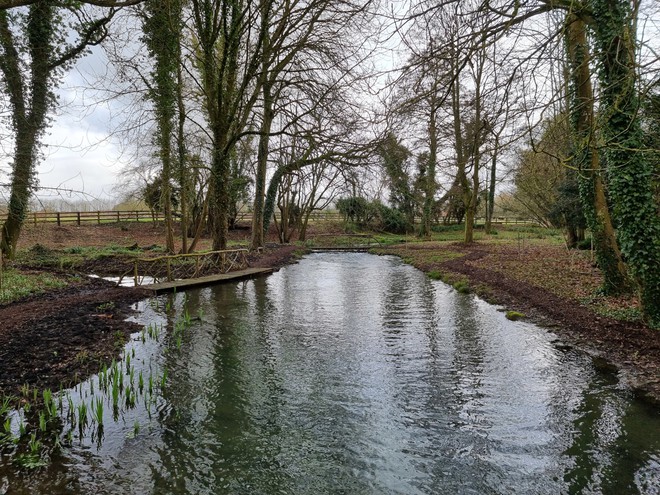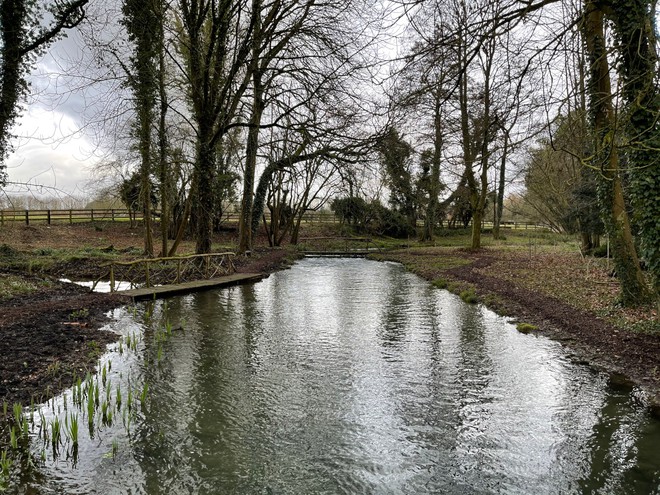 The main conclusion here is: you'll get a photo with richer and more vibrant colors from the Galaxy S21 Ultra, but the exposure will be more consistent; while the iPhone 12 Pro Max tends to be more realistic, at least in terms of color. However, the difference between the two main cameras when shooting in well-lit conditions is relatively small.
You will have to pay close attention to every detail to see the differences between the photos taken from the two phones, but isn't that the purpose of this comparison? Let's dig deeper into the two phones' imaging capabilities in some of the more complex situations.
Detail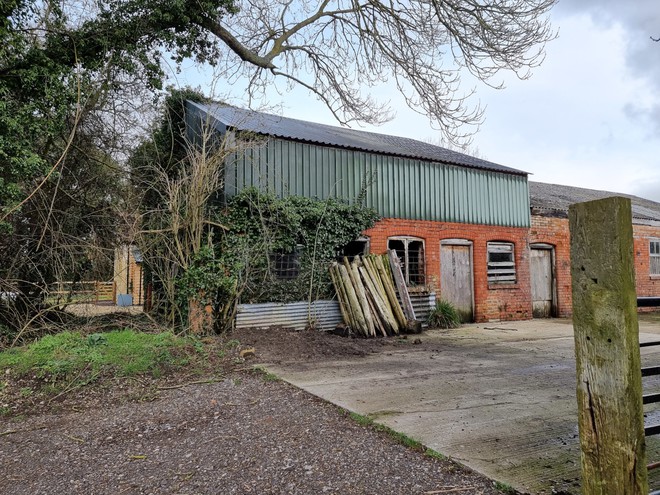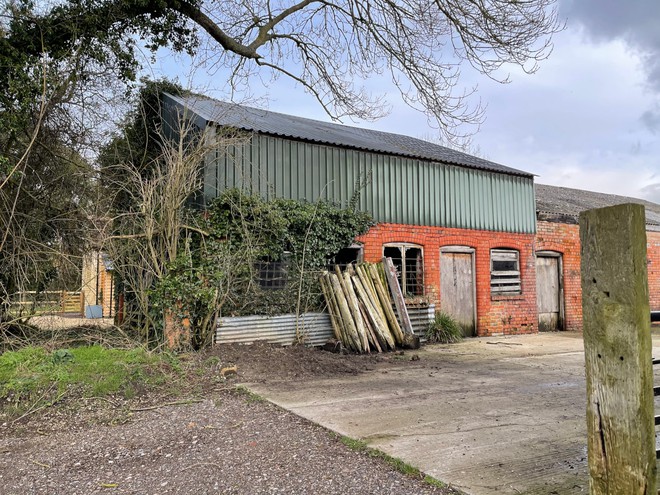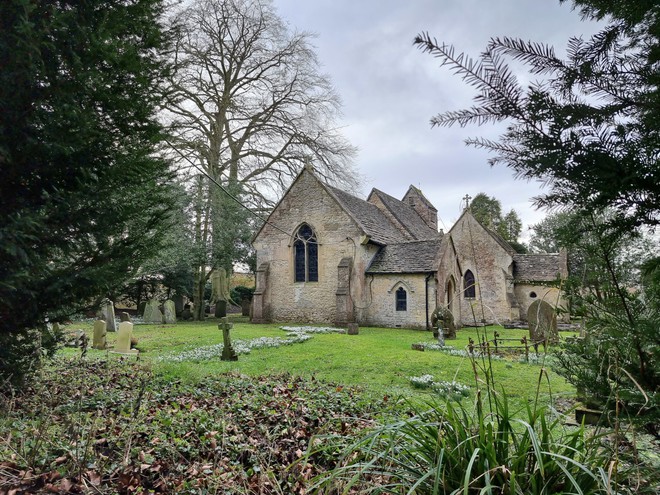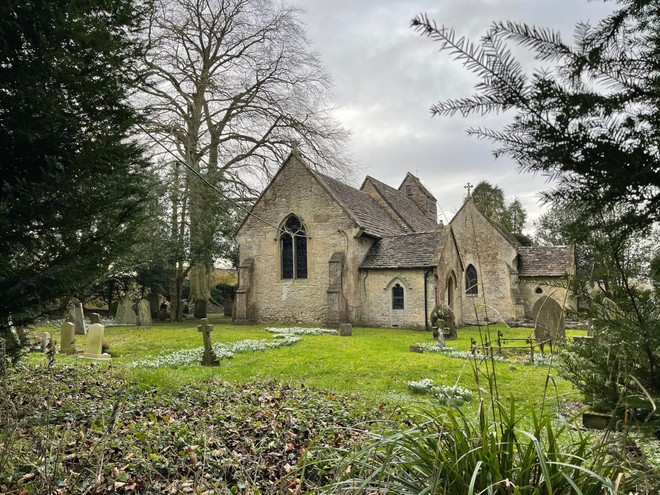 At 12MP resolution, the difference in image detail between the two cameras when looking at the panoramic photos is very subtle. When we crop the image at 100%, we suddenly notice that some images from the 108MP sensor are darker, lack more detail, maybe because of using pixel binning or not handling HDR well. In most photos, though, the two phones have the same level of detail. It is their different methods of sharpening and noise reduction that make the difference when you crop.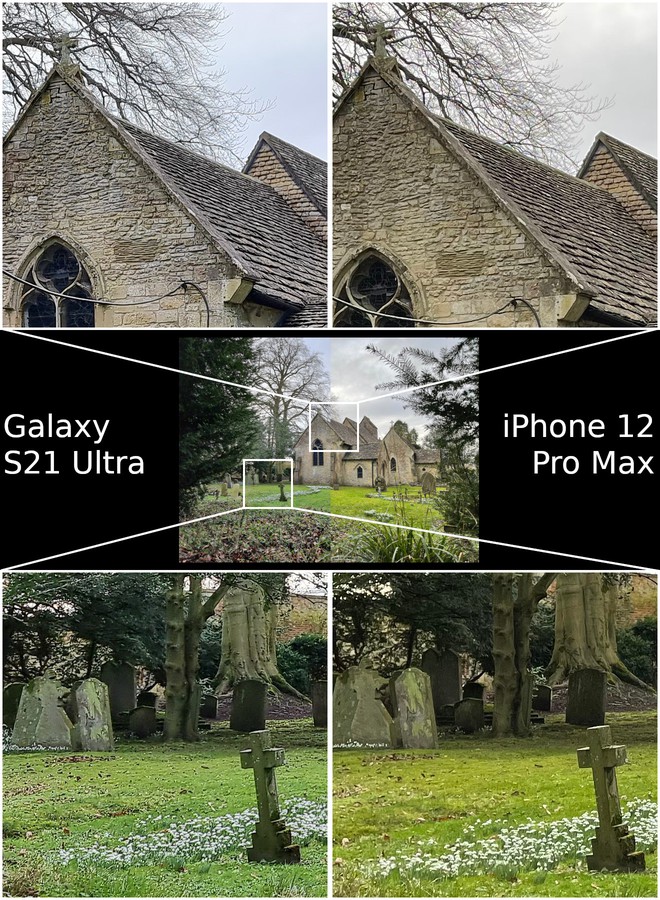 The photo from the Galaxy S21 Ultra is sharper, showing us some more details, but also causing the image to be stiff on the edges and textures. Perhaps one reason for this is the camera's pixel binning algorithm, which converts color from the 108MP sensor into a 12MP photo.
On the other hand, Apple chose a softer approach when it comes to sharpening photos. As a result, the photo looks more natural, the textures and edges are clearer (keep an eye on the bricks). However, this direction causes the image to lose some details on complex textured backgrounds, such as grass.
Both devices produce detailed images in well-lit conditions, so it all depends on your preference. When viewing photos, we tend not to pay much attention to the differences as mentioned above, but Apple's direction will probably be more popular. It makes cropping a lot more pleasant when you want to edit your captured images.
Processing HDR
Thanks to computational photography technology, HDR is increasingly becoming a solution that solves many photography problems for smartphones. While some phones are better than others, both the Galaxy S21 Ultra and the iPhone 12 Pro Max produce great high dynamic range (HDR) shots in basic situations, as you can see from the example. first below. The highlights and shadows in most parts of the image are well balanced. However, when it comes to the tougher HDR environments, Samsung's flagship model starts to excel.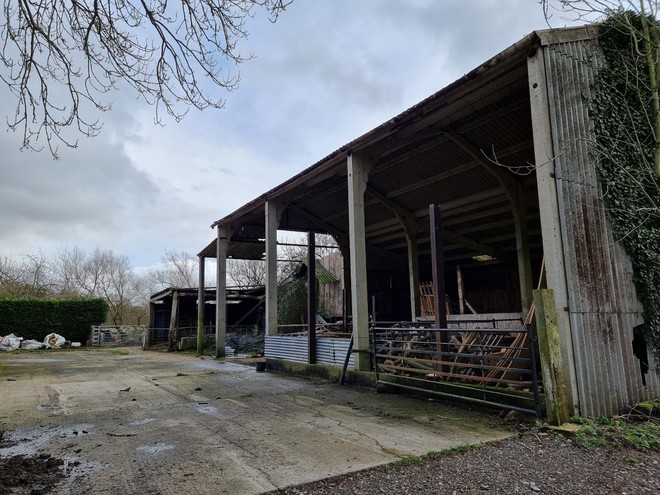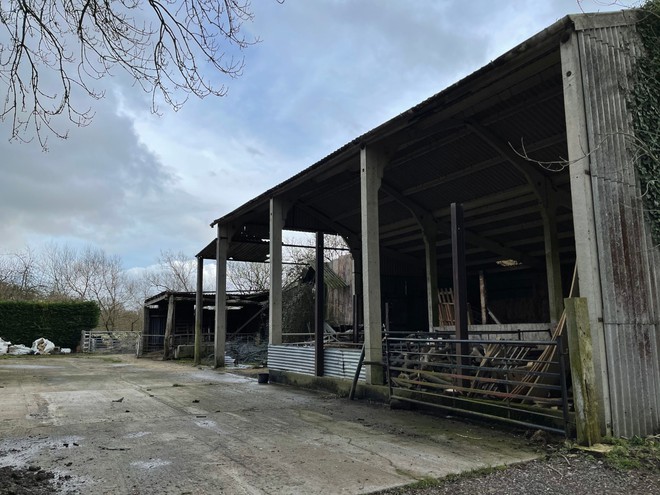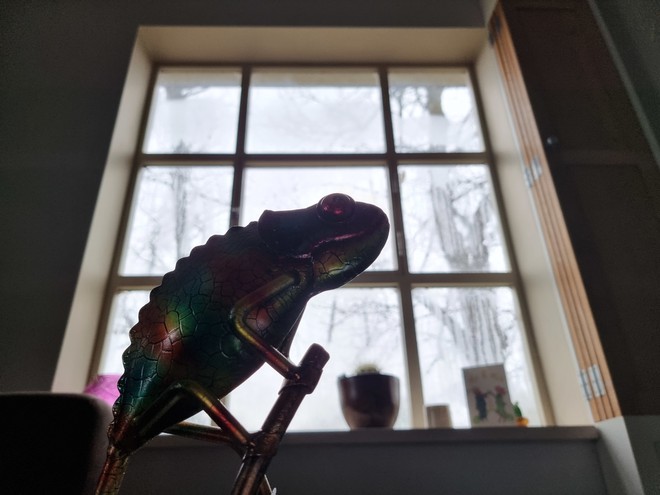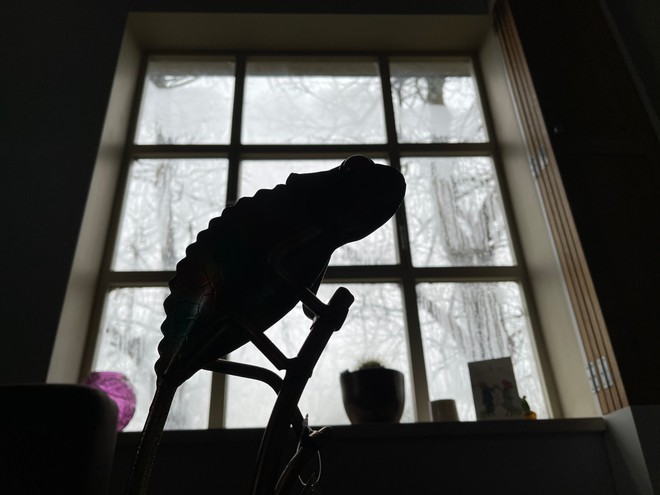 The second series of photos above were taken in quite difficult conditions for any camera, but the iPhone 12 Pro Max proved quite exhausting compared to the Galaxy S21 Ultra. The phone does not distinguish any color or detail from the subject in the foreground, making what we see as a shadow. Galaxy S21 Ultra pushes ISO very high to reveal color and details of the image, but at the same time also causes higher edge noise. Even so, a bit of noise is not a big deal and is worth the tradeoff in this case.
We'll also see a similar trend in other tough HDR contexts, where Samsung captures images with much more detail than shadows. Both phones balance the highlights well in the photo below, but wait and see.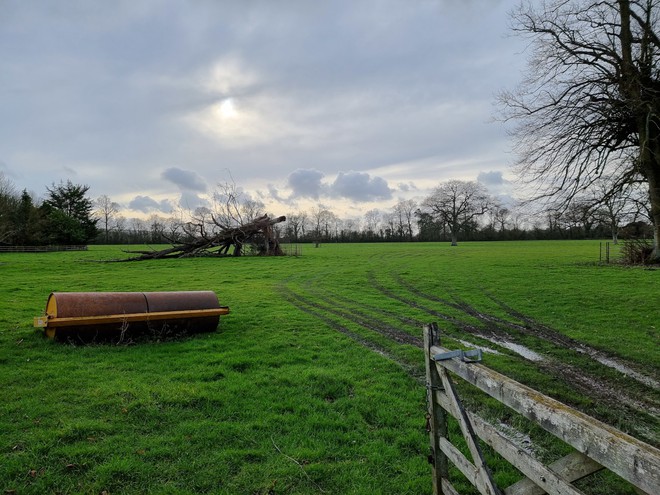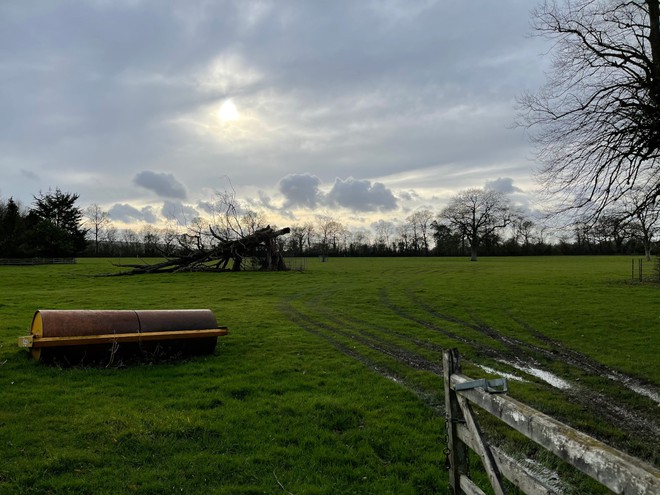 Forget about Samsung's overly high color saturation and Apple's lack of light. To really spot the differences in HDR capabilities, pay close attention to the colors and the level of detail you can see in trees in the distance. There is quite a bit of black in the iPhone 12 Pro Max's photo, while the Samsung Galaxy S21 Ultra produces an image that is closer to what the human eye can see.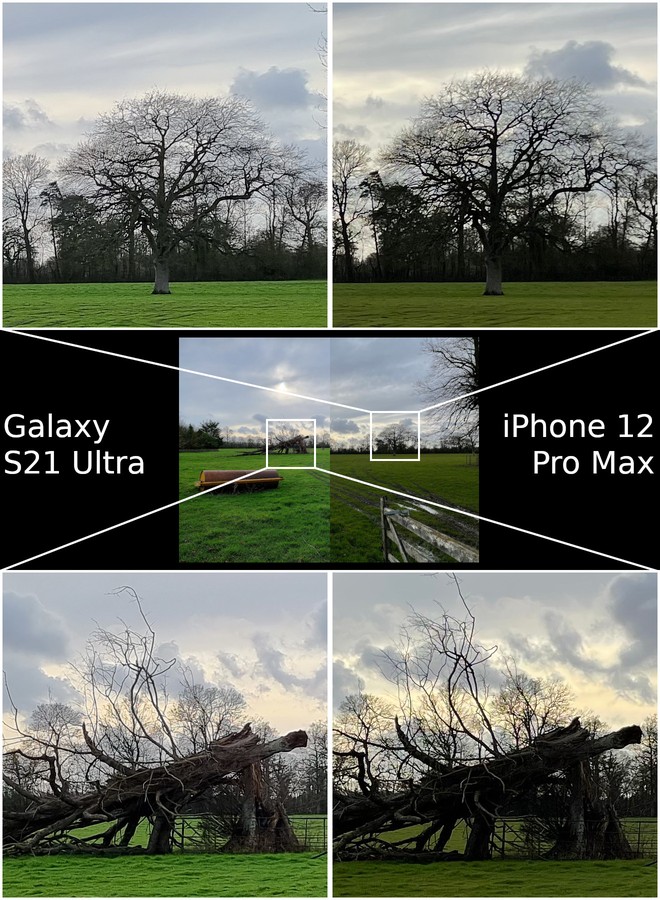 This is a clear example of Samsung's HDR processing excellence. Not only well balanced and does not blow out highlight areas, details and colors in darker areas of the image are also well preserved. Apple's HDR processing is quite good when you look up at the sky, but significantly weakens the overall exposure and detail in the shadow areas. In short, the Samsung Galaxy S21 Ultra wins this category.
Shoot in low light
In some scenes, the Night mode that is often utilized in low-light photography is actually an extension of modern HDR processing techniques. Combining multiple shots at different exposures greatly improves brightness and color when shooting in ideal low-light scenes. The first example below shows how Night mode enhances the quality of photos taken from two devices.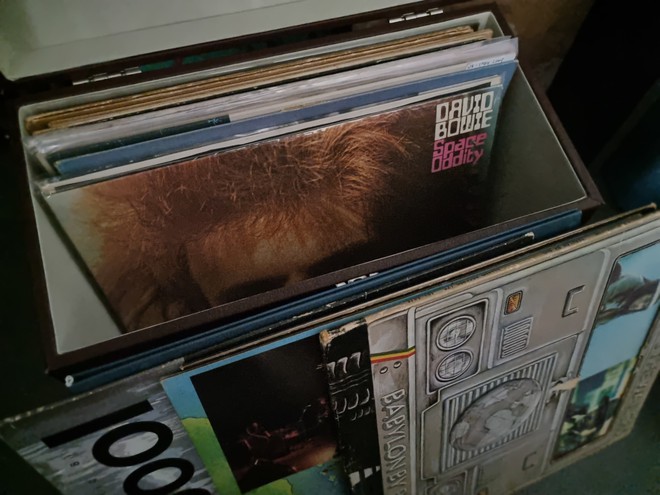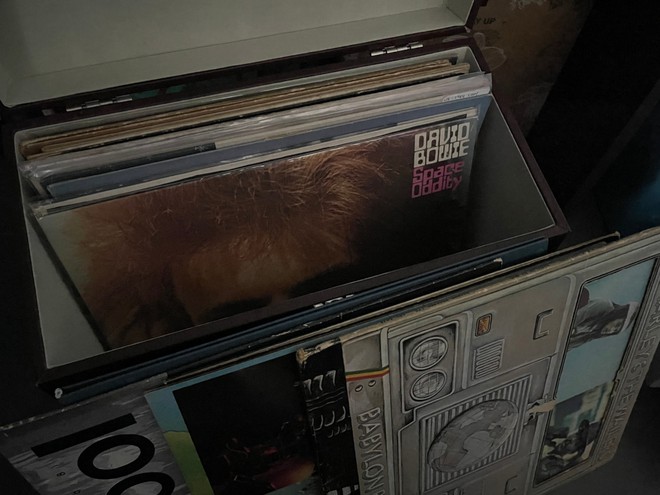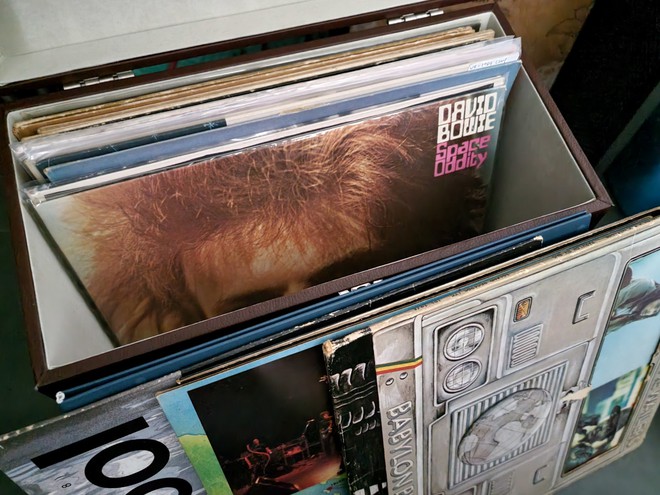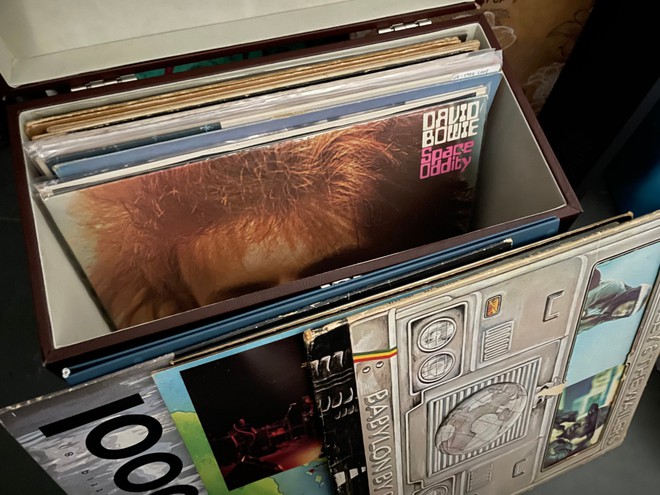 The 108MP 1 / 1.33-inch sensor inside the Galaxy S21 Ultra produces photos with reasonable exposure even without Night mode. This is clearly an important victory for the S21 Ultra, as it can capture low-light photos quickly without worrying about the risk of shake from long exposure. The iPhone 12 Pro Max's smaller sensor obviously struggles, producing darker photos with less color and heavier noise. You'll need to regularly use Night mode with your iPhone, but note that this mode will take more time.
When Night mode is activated, the race returns to balance. Samsung's phone model will produce brighter photos, more details and colors, while the iPhone 12 Pro Max improves even more. However, when looking closely, photos from the iPhone will have more blurred details and slightly blurred colors.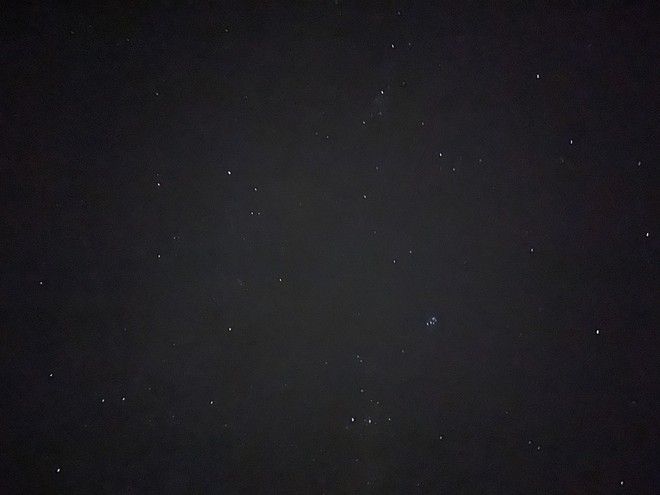 The aforementioned long exposure techniques are also effective for astrophotography, and once again, the Samsung Galaxy S21 Ultra takes the lead. You can see more stars in the image from Samsung, with minimal noise, and the night sky darker. Apple's effort is good, but it produces a lot of noise, the number of stars appearing is less, and the center of the image is too bright. Considering the difficulty of the scene, Apple did well, but certainly not as much as Samsung.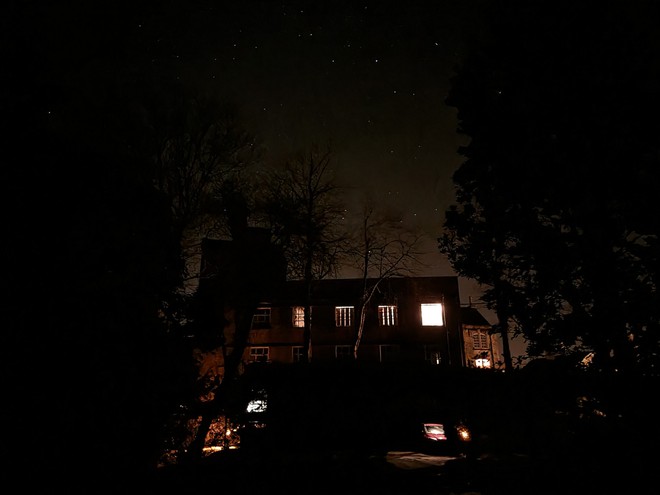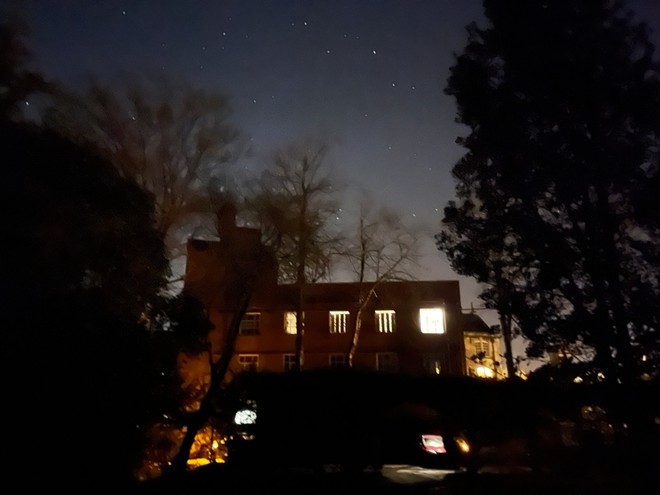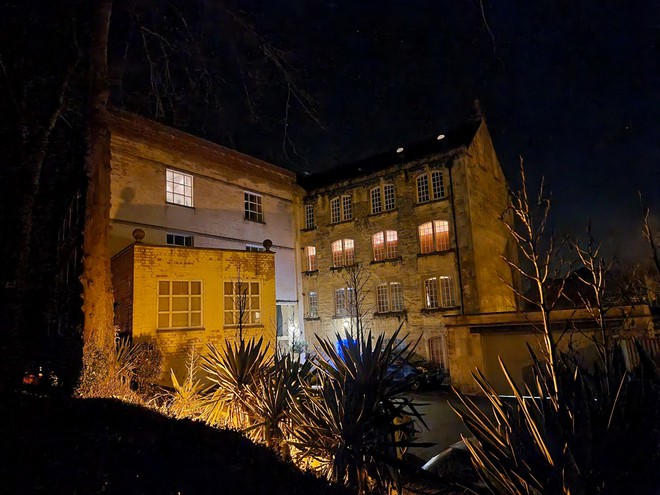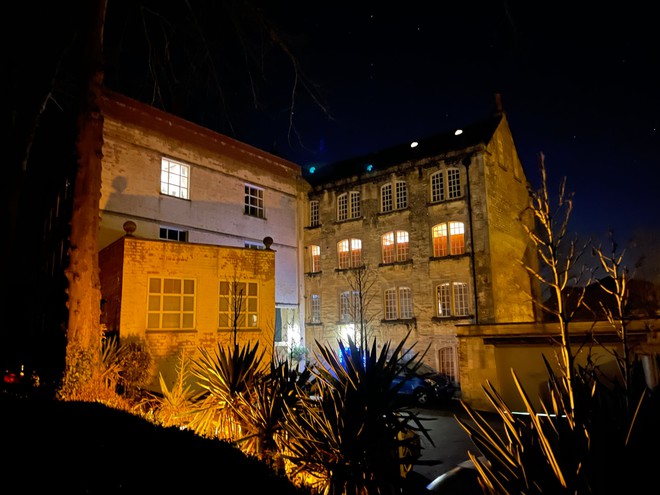 The same limitations of Night mode on the iPhone continue to show up in other very dark scenes. While the phone produced good color reproduction and was well-lit in the examples on the left, things seemed out of focus and lacked many important details. Samsung's photo is darker but the focus is much better, the result is more realistic.
Finally, pay attention to the underexposed but more illuminated photo – a scene quite common in urban environments.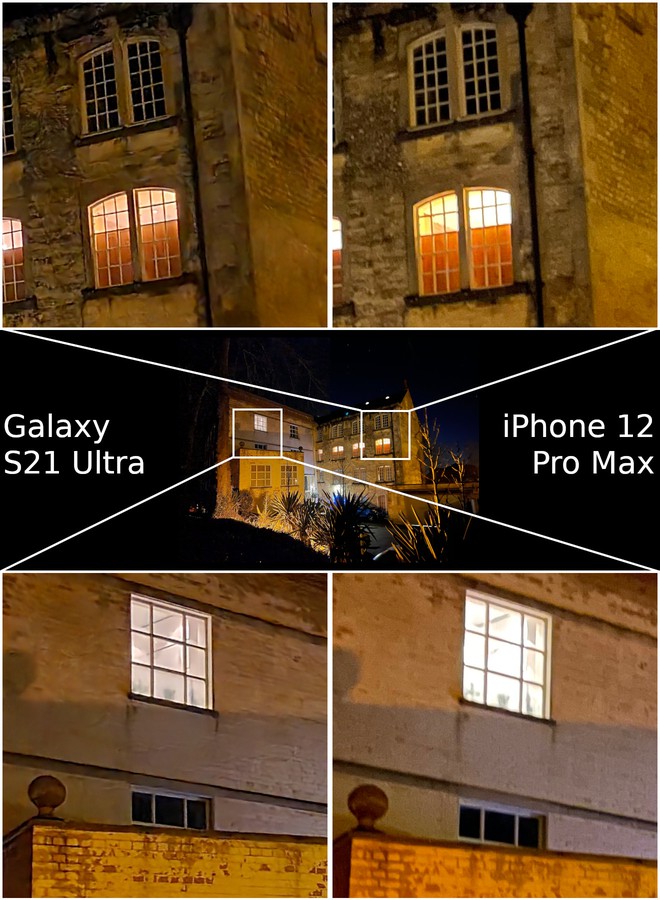 Once again, Samsung's superb HDR processing shocks Apple: The S21 Ultra adjusts the highlight areas of the scene for a better overall light balance. However, the details in the image do not show up well when observed closely. Excessive noise reduction has blurred some image details, and some areas are also overly sharpened. The most strange is that the artifacts on the brick wall are mixed together, forming strange shapes. This is most likely an artifact due to either machine learning processing or pixel binning.
Although the image of the iPhone 12 Pro Max has higher noise, it is still very detailed and not artifact like the S21 Ultra. This is a true reflection of the initial analysis of the details of a photo: the Galaxy S21 Ultra's image has less noise but less detail, while the iPhone 12 Pro Max has more noise but keeps the details more consistent. Overall, Samsung is better in low light when it comes to color, exposure, and sharpness, but Apple's gentle noise reduction direction will be more popular.
Zoom into details
In theory, the Samsung Galaxy S21 Ultra's 10x potential zoom camera would give this handset a significant advantage at long focal lengths, and in practice that's absolutely correct. At 10x zoom, the S21 Ultra is unmatched, giving images with the highest level of detail. The software zoom capabilities of the iPhone 12 Pro Max are also surprisingly good, as long as you shoot in bright sunlight.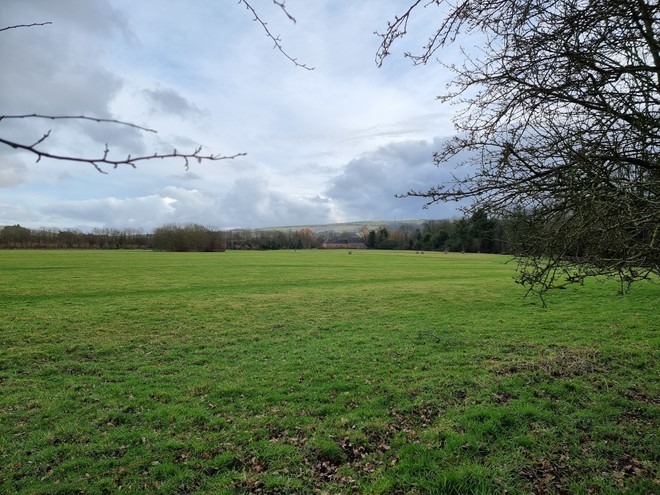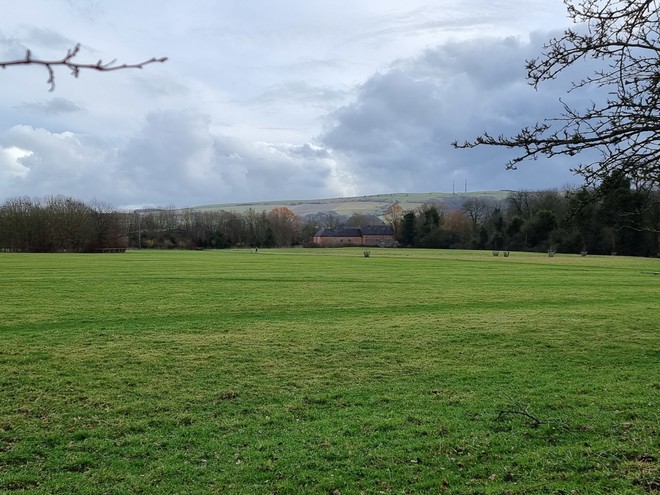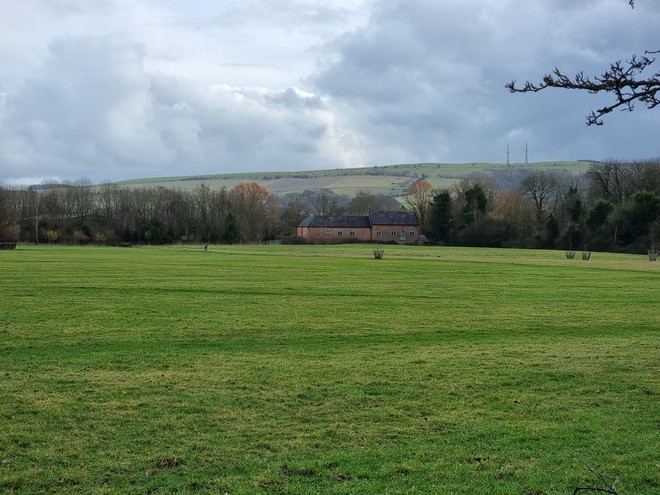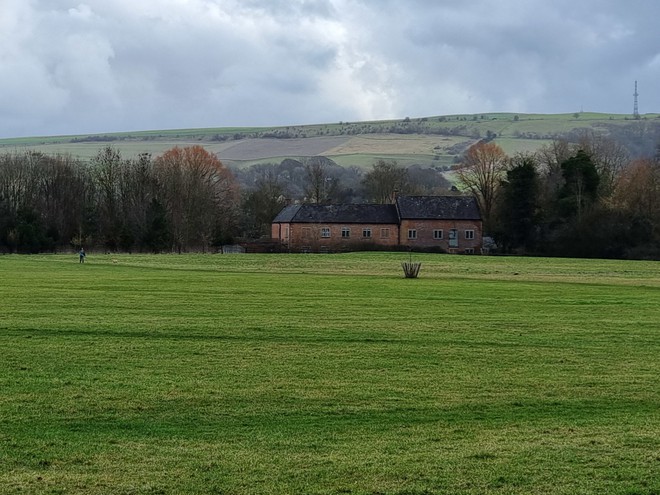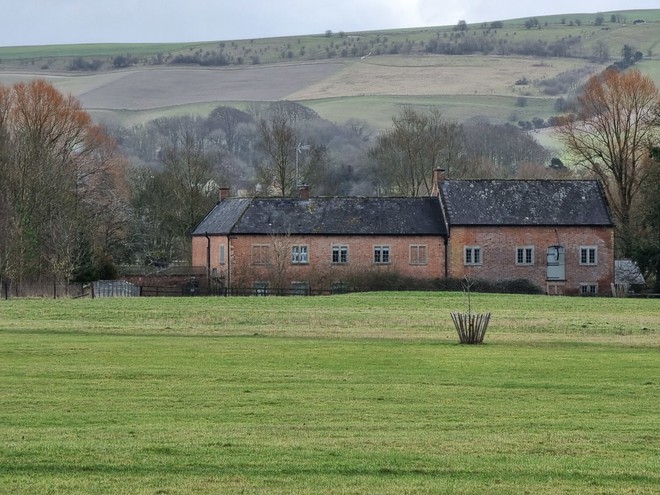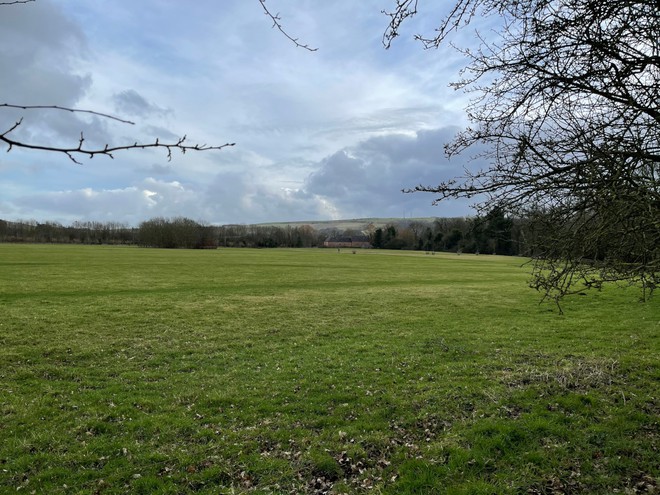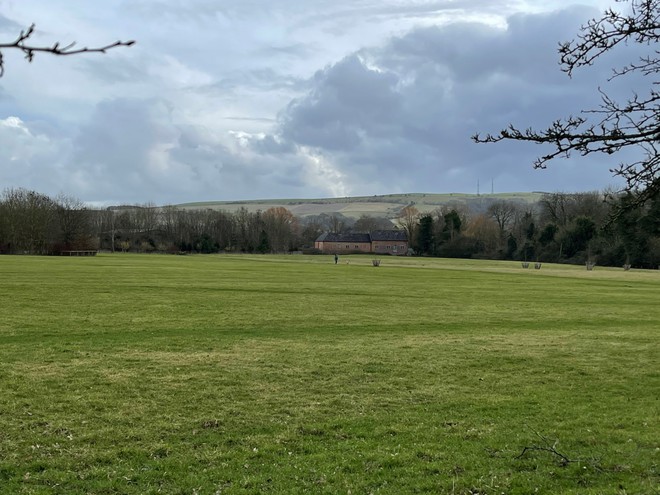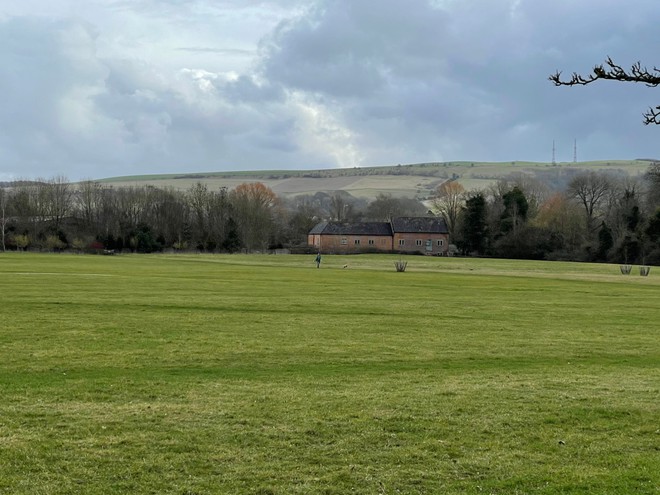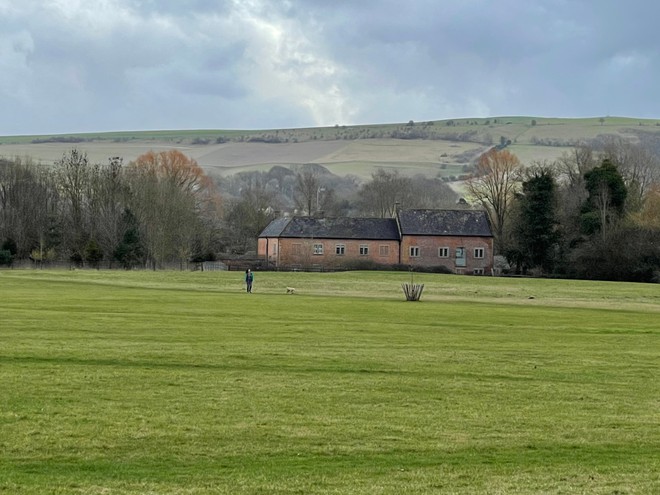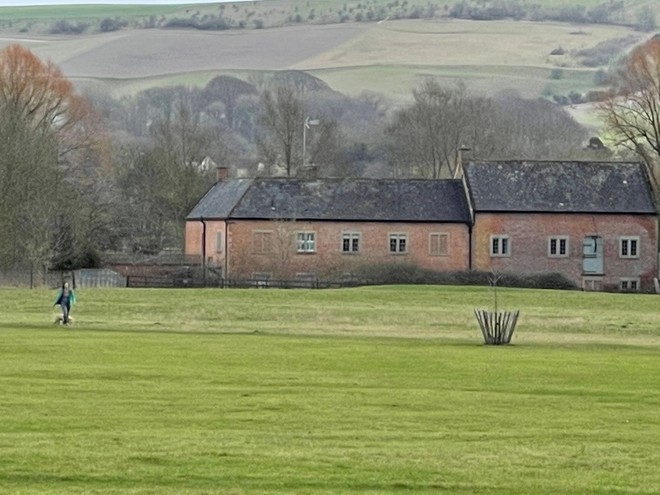 The zoom quality at 2x and 3x between the two phones is more similar, as they both have 2.5x and 3x telephoto lenses. The picture quality in this situation is the same as mentioned above: Samsung's zoom cameras tend to produce colorful images, while Apple's cameras tend to produce brighter photos. Apple also makes the grass color yellow for a reason. When you look closely, you will realize that the Galaxy S21 Ultra sharpens more strongly, increasing the detail a bit, while the iPhone 12 Pro Max photo is softer and more natural at 100% zoom.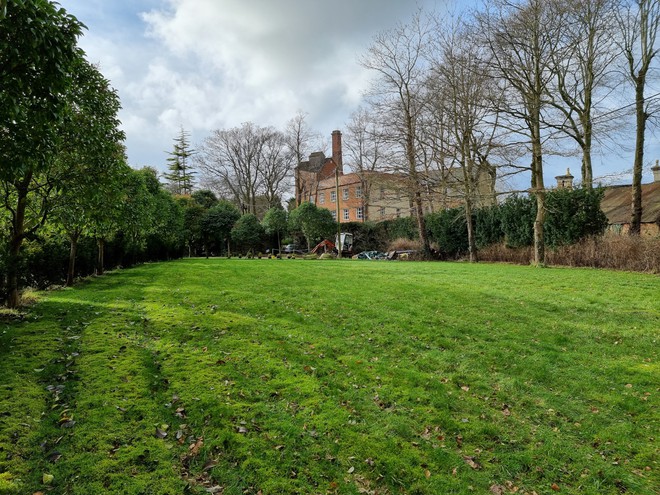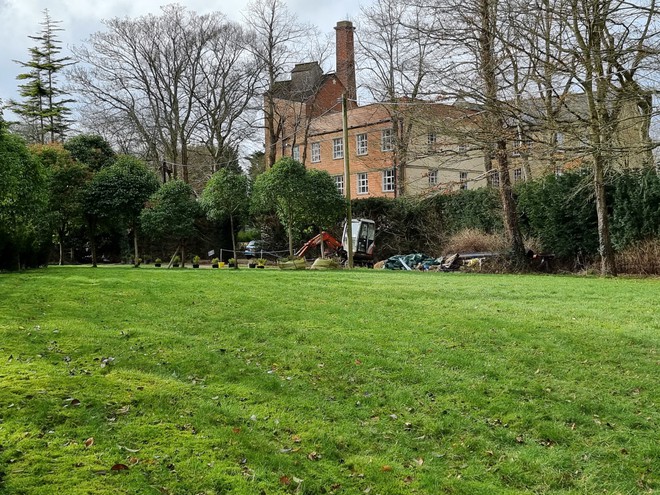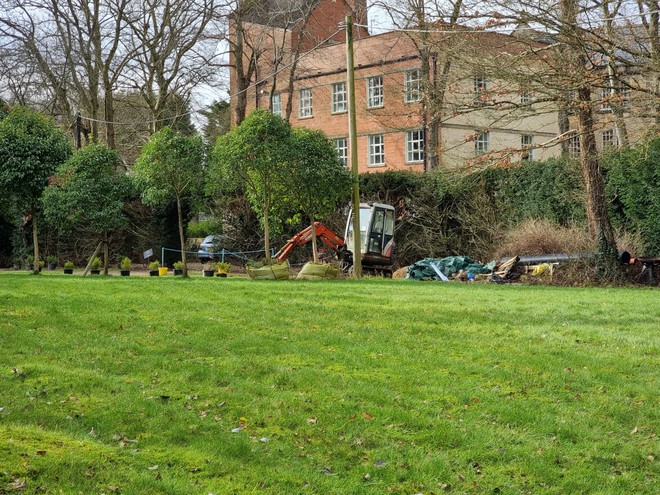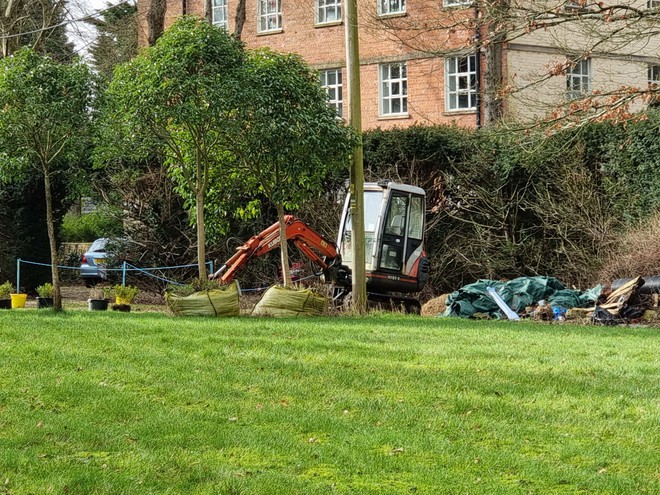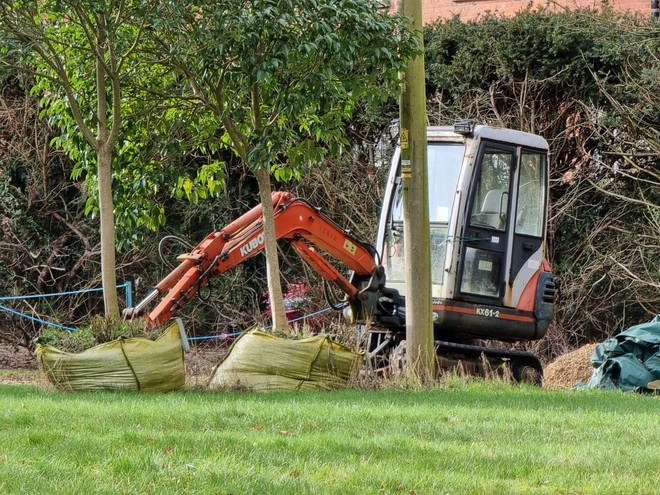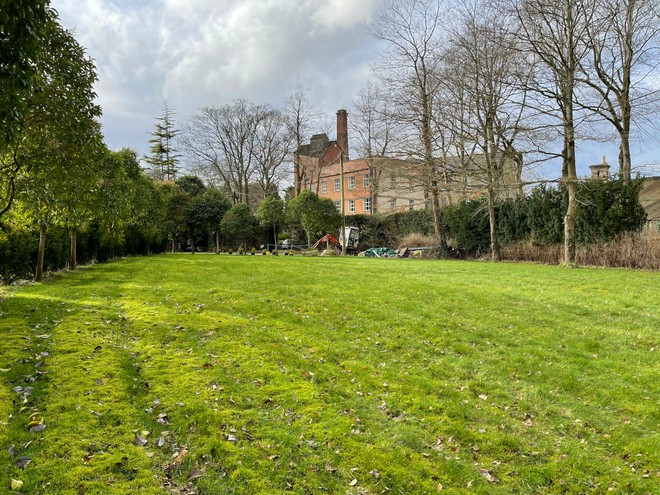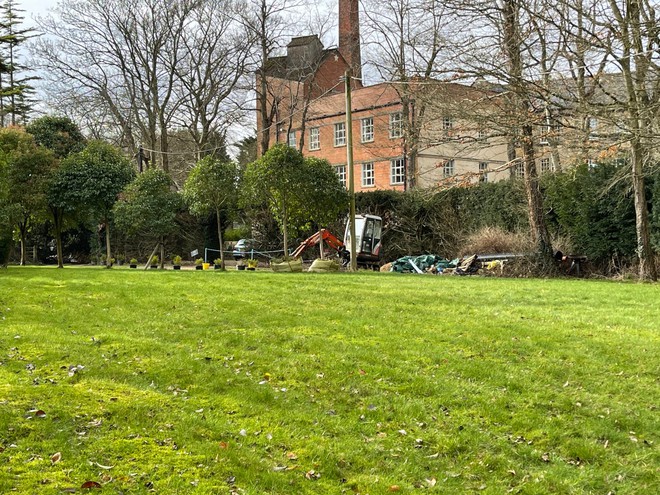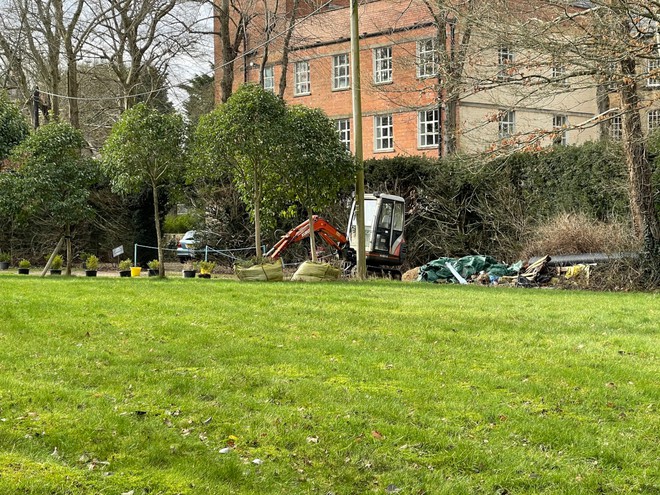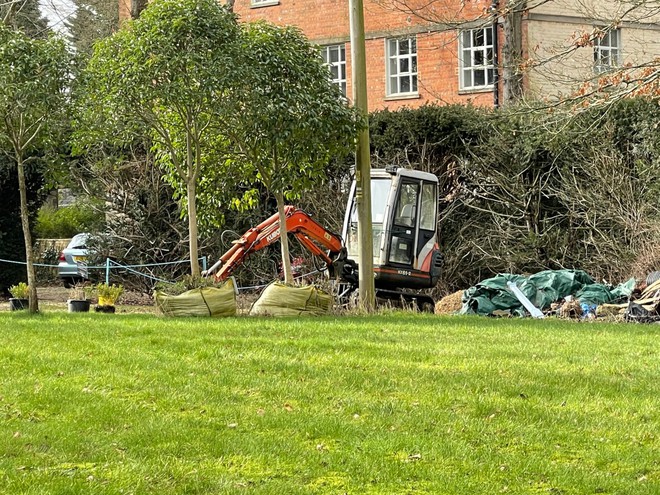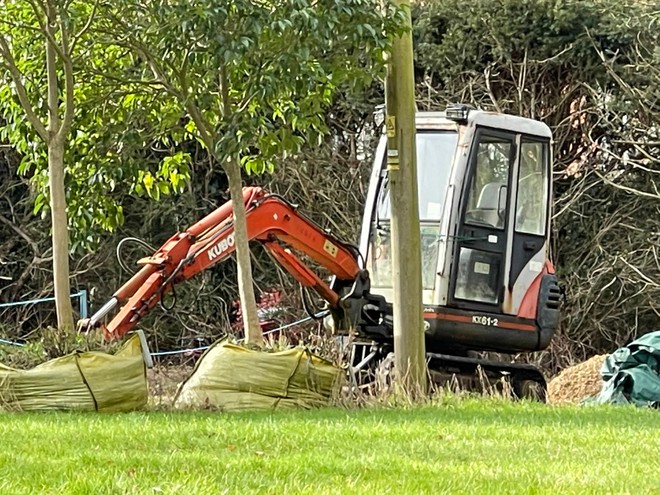 The most interesting battlefield takes place at 5x zoom – medium zoom, where both phones rely on the software's upscale capabilities. Both produce decent panoramas, but certainly not as sharp as at 3x or 10x in Samsung's case. Taking a closer look when cropping 100% gives us the same conclusion. Apple's processing direction is softer, for softer images, more noise, not as much detail. Samsung's processing direction is stronger, sharpening the details more, but making the edges of the image and the straight lines hard and rough.
In short, both phones have the same zoom quality, minus a slight difference when zooming at 5x. At longer zoom levels, Samsung's 10x periscope wins the Galaxy S21 Ultra, making it a more flexible zoom smartphone.
Wide angle lens
In contrast to the zoom camera, the level of detail from wide-angle lenses is not as good. However, premium wide-angle lenses will provide a wide field of view with minimal distortion markers.
The iPhone 12 Pro Max and Galaxy S21 Ultra give the field essentially the same look. Both are very wide, giving zom 0.5x and 0.6x respectively compared to the viewing angle of the main camera, with 13mm focal length. Keep in mind that Samsung's main camera has a slightly wider angle than Apple's, so when switching to wide angle, the field of view of the two is close but equal.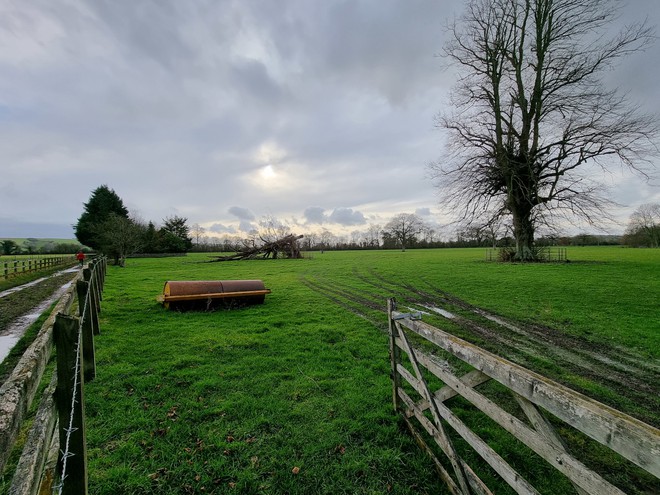 Wide angle – Galaxy S21 Ultra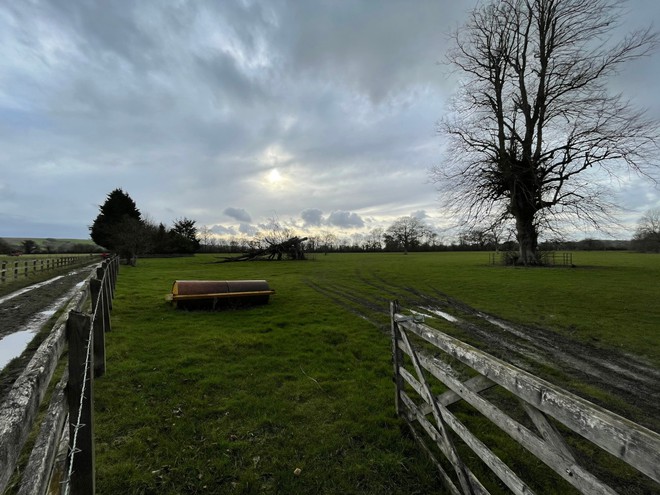 Wide Angle – iPhone 12 Pro Max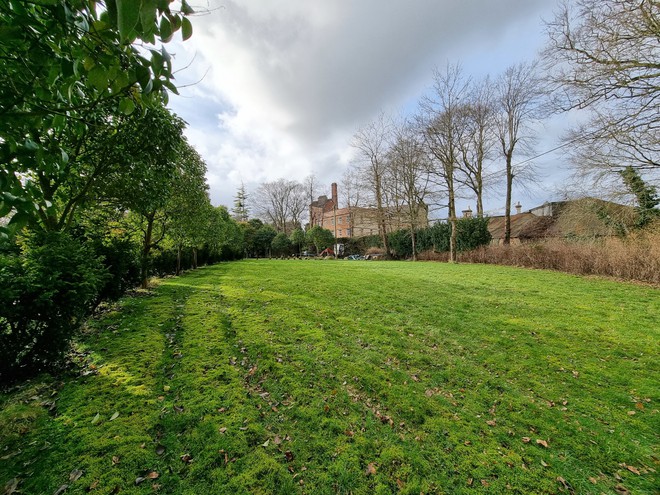 Wide angle – Galaxy S21 Ultra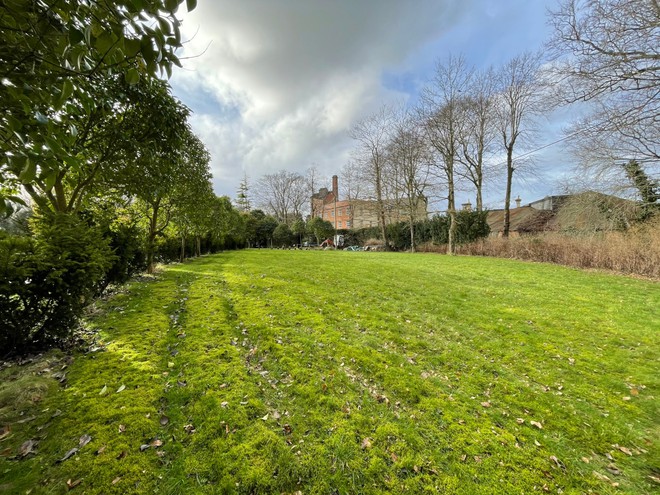 Wide Angle – iPhone 12 Pro Max
The statements for the main camera also apply to the wide-angle cameras of the two phones: photos are more colorful on Samsung and have problems with low light or light on Apple. More importantly, the two phones maintained image quality when switching between the lenses, showing no noticeable change.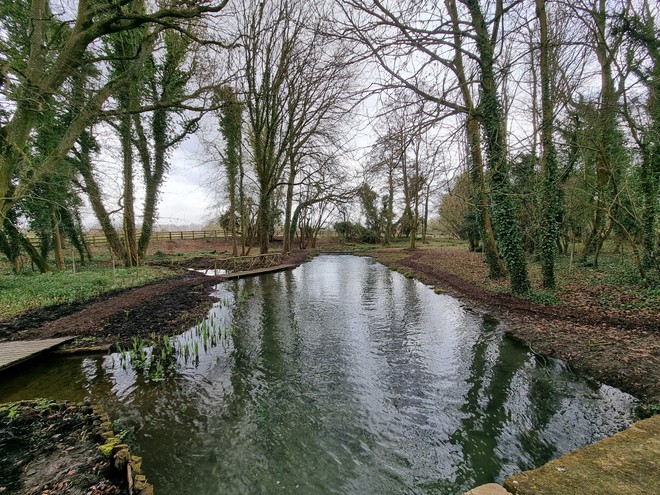 Wide angle – Galaxy S21 Ultra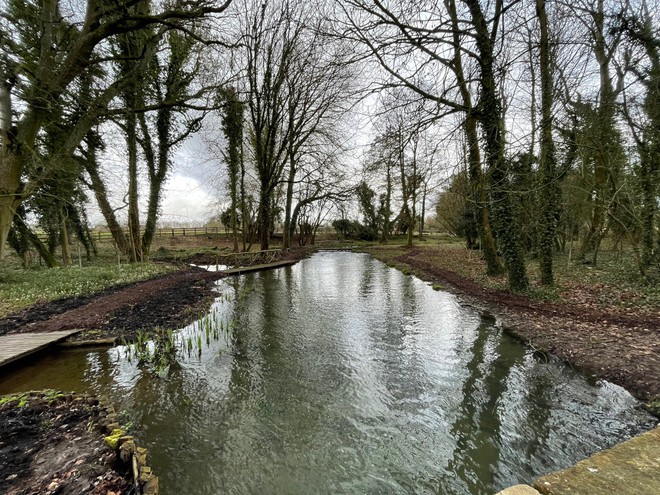 Wide Angle – iPhone 12 Pro Max
When we take a closer look at the edges of the wide-angle images, we will notice some slight differences. Samsung's wide-angle lens has minimal distortion at the edges, but suffers from chromatic aberration when shooting in good lighting conditions. The iPhone 12 Pro Max doesn't have this problem but is noticeably dimmer at the edges, resulting in a lack of detail and color on the outer edges of the frame. The image quality of both phones has a similarity in the center of the frame, and again, the reason for the difference is the different processing direction between them.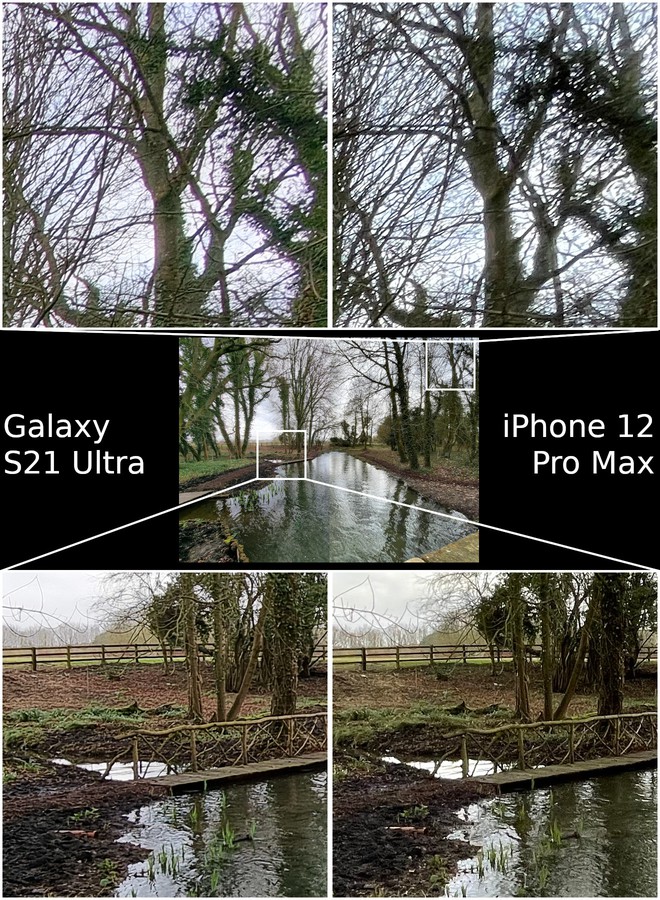 All in all, those are minor issues that you'll see on almost any wide-angle smartphone lens. Samsung Galaxy S21 Ultra and Apple iPhone 12 Pro Max give better photos than most other phones in this case. When it comes to detail and quality near the center of the frame, the wide-angle camera on both phones is inferior to the main camera, but still good enough for the vast majority of wide-angle shots you want to take. It can be said that tie is a reasonable result.
Bokeh and portrait
Finally, let's evaluate portraits and the ability to open up the background (bokeh). Both phones use hardware to detect distance and detect the edge of the subject. Does this theory apply in real life?
When photographing stationary subjects, both phones have quite a nice bokeh effect. Apple gives bokeh better, has a more natural effect, creating soft and realistic background lighting. Samsung's ability to blur the background is not as strong as at the default settings, and perhaps not as soft and natural as Apple's bokeh.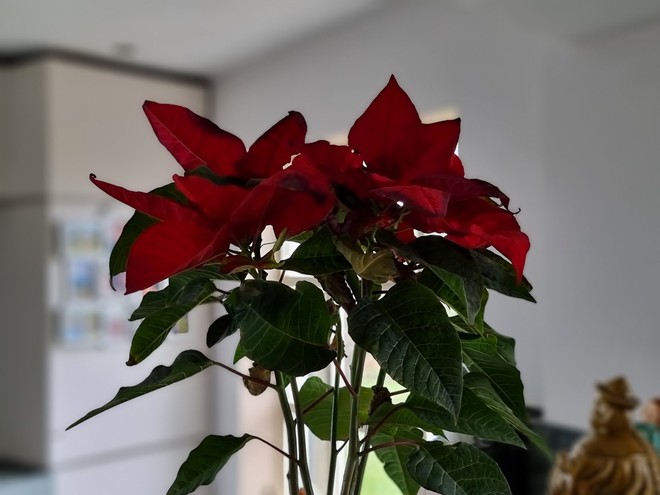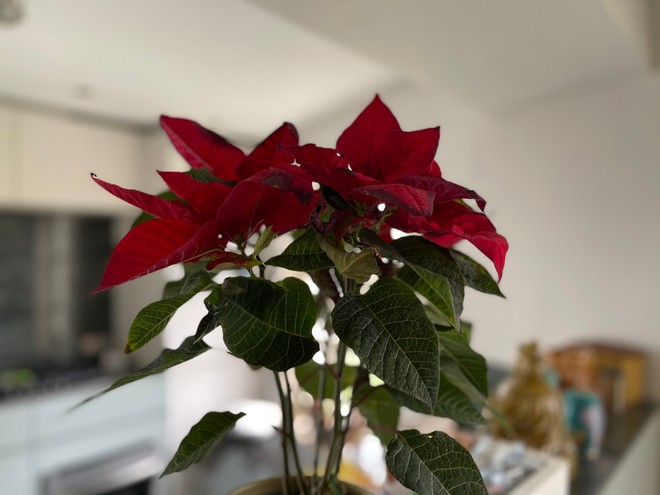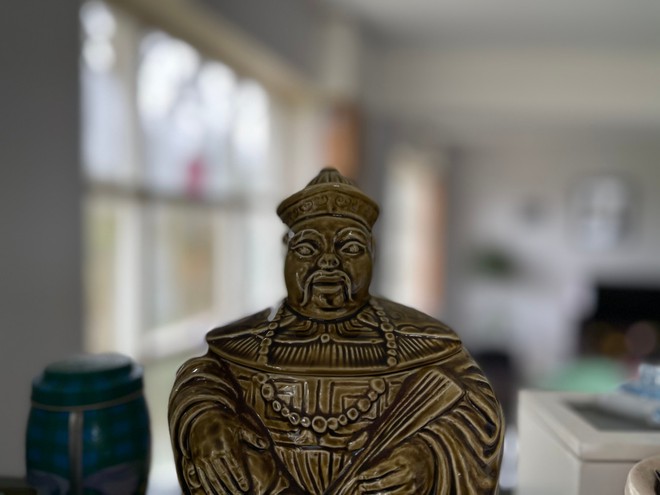 The Galaxy S21 Ultra certainly wins when it comes to detecting the edges of the photo in the photo above. Take a look at the leaves and edges of the statue, which is evident in the Samsung photo. Similarly, Samsung seems to have a more natural transition from foreground to background, while Apple's speed of applying background blur effect is very fast. The iPhone can also change the camera lens during portrait photography, which can lead to a rather odd angle of view when taking close-ups of objects.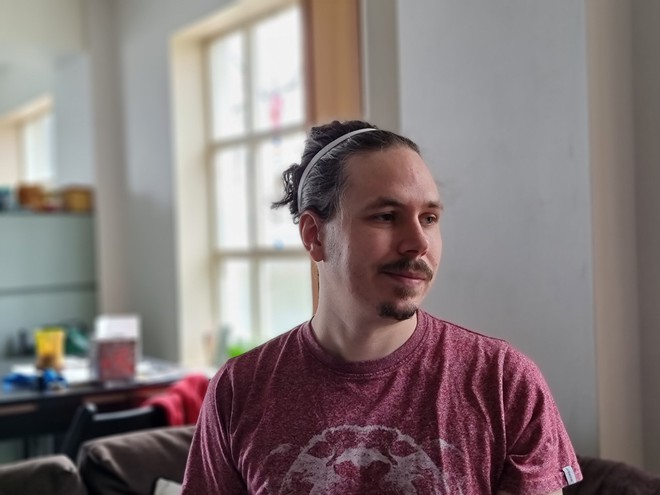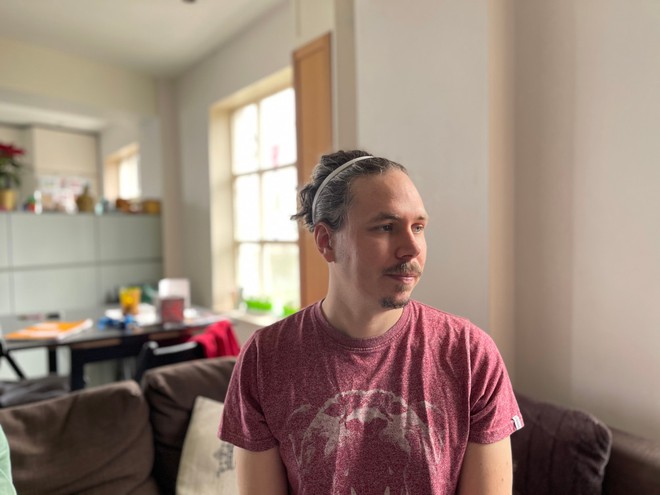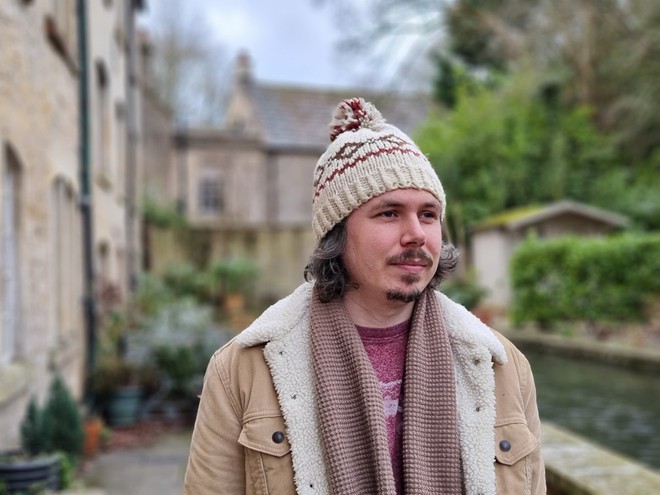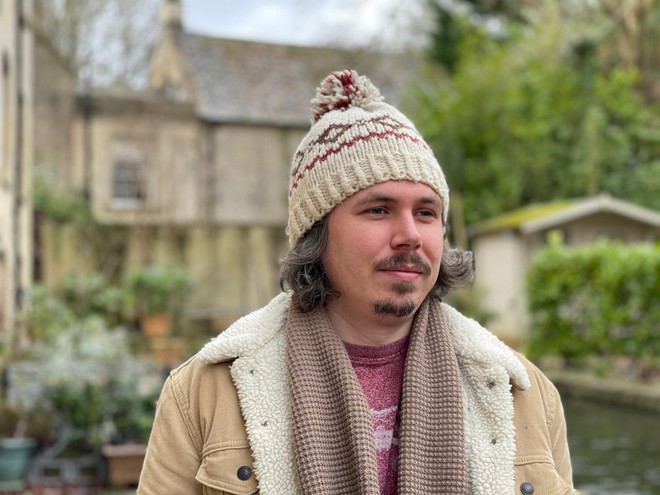 With portraits, the most noticeable difference is that the iPhone 12 Pro Max produces warmer, softer photos, a better white balance, but skin tones are less natural when shooting indoors. It's strange that the iPhone 12 Pro Max does not maintain color accuracy when switching to portrait mode, but perhaps Apple believes that the look is more visually appealing. Samsung handles colors more neutral, and the results look more accurate, especially when shooting on a cold winter morning.
When considering the granularity, the position is reversed. iPhone 12 Pro Max captures details and textures, like hair or fabric, much better than the S21 Ultra. It is difficult to discern the signs of post-production and suppresses the noise, resulting in excellent portraits. In contrast, the Galaxy S21 Ultra is a bit fuzzy, most likely for post-production a bit too much. But you have to crop the image to see these differences.
Obviously, each device has its strengths and weaknesses when it comes to bokeh and portraits. While Samsung has color at the edges, HDR, and bokeh accurate, Apple wins out in portrait detail and bokeh quality.
Conclude
In most shooting situations, neither the Galaxy S21 Ultra nor the iPhone 12 Pro Max will disappoint you. Both phones have the color, detail, white balance, and versatility of high-end smartphones. Tuy nhiên, nếu có một mẫu điện thoại dành chiến thắng khi xét đến tính nhất quán giữa các khung cảnh chụp, thì đó là Galaxy S21 Ultra.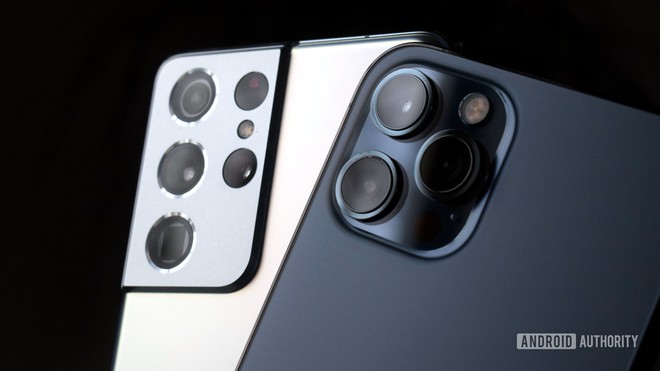 Mẫu smartphone flagship 2021 của Samsung đáp ứng tốt mọi yêu cầu mà một nhiếp ảnh gia smartphone mong muốn. Mức độ chi tiết tuyệt vời khi chụp ở khoảng cách xa, camera góc rộng hầu như không biến dạng, khả năng xử lý HDR và Night mode xuất sắc, cùng camera chính đảm đương khá tốt hầu hết mọi môi trường chụp. Galaxy S21 Ultra không ngại bất kỳ thứ gì. Quan trọng hơn, chiếc điện thoại này đã khắc phục được vấn đề về lấy nét đã khiến mẫu flagship năm ngoái mất điểm. Nó vẫn có một vài vấn đề, đặc biệt về độ bão hoà màu, làm sắc nét quá mức, và xuất hiện artifact trong một số tình huống khó, nhưng S21 Ultra chắc chắc là chiếc điện thoại camera tốt nhất của Samsung trong nhiều năm qua, và nhiều khả năng sẽ là chiếc điện thoại camera đầu bảng của năm 2021.
iPhone 12 Pro Max tất nhiên vẫn là một chiếc điện thoại camera tuyệt vời. Nó cho ra ảnh với màu sắc chân thực hơn và cân bằng trắng tốt hơn trong hầu hết các tình huống so với Galaxy S21 Ultra, và sẽ là lựa chọn của những người yêu thích sự thuần khiết. Camera góc rộng của máy cũng không bị hiện tượng viền tím và hướng hậu kỳ nhẹ nhàng hơn của nó cho ra những bức ảnh với chi tiết tốt hơn trong một vài khung cảnh chụp. Tuy nhiên, iPhone 12 Pro Max thua xa Galaxy S21 Ultra trong các tình huống chụp thiếu sáng nặng, phơi sáng ngoài trời, zoom tầm xa, và xử lý HDR.
Nếu bạn có hơn 1.000 USD để mua smartphone flagship và đang tìm một chiếc camera tốt nhất phục vụ công việc, Samsung Galaxy S21 Ultra sẽ là lựa chọn hợp lý.
Tham khảo: AndroidAuthority
Source : Genk