Cryptocurrency lending company – A scam to suck up life savings with an interest rate 100 times higher than savings, many people are depressed, drowning in nightmares
David (character name has been changed) repeatedly lies to his mother. When she asked about the savings she had given her son to manage, David told her not to worry. In fact, the $100,000 worth of savings from the sale of David's mother's house is stuck at a cryptocurrency lending company.
The 37-year-old from New York said: "If I told my mother, she would have a heart attack. That's all her money."
Driven by wanting rising inflation to erode his mother's lifetime savings, a TV man last year bet the money on Gemini – a cryptocurrency exchange founded by Winklevoss twins.
Gemini, run by Cameron and Tyler Winklevoss, offered a product called Earn, which was advertised as an attractive haven for investors to put their money in. Investors can earn more than 7% a year from this program when interest rates at traditional banks are close to zero.
David is currently one of 340,000 Gemini Earn customers whose accounts have been locked after the company's lending partner was hit by the wave of collapse that swept through the crypto market following the exchange's failure. Sam Bankman-Fried's FTX in November.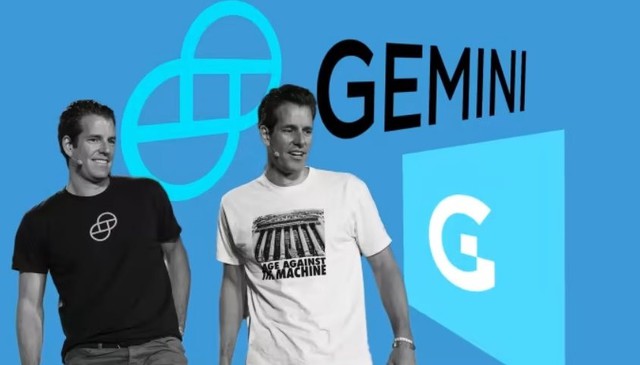 The Financial Times spoke to five users who said they believed Gemini's product was initially similar to a savings account, but in reality it was a risky crypto lending strategy. "I think I just put the money in a high-yield savings account and I can withdraw it at any time," David said.
In exchange for high interest rates, the Earn product lent customers digital currency. Since February 2021, Gemini has been taking money from retail investors and lending it to crypto broker Genesis, which then lends it to other digital asset market participants.
When FTX collapsed, nervous investors rushed to withdraw money from Genesis. The broker was unable to respond to customers' withdrawal requests of $827 million, forcing it to suspend withdrawals from its lending business. On Friday, Genesis' lending unit filed for bankruptcy.
David is one of many people who have entrusted their money to Gemini, convinced by the flashy advertisements plastered all over New York, boasting about the company. "Finally, there is a legitimate place to buy, sell and store cryptocurrencies," reads one ad.
Now, both Gemini and Genesis have been sued by the Wall Street regulator, the Securities and Exchange Commission, alleging that the Earn program was not properly registered as a securities offering and investors Conventional privacy "has been substantially harmed".
Gemini co-founder Tyler Winklevoss said Earn is regulated by the New York Department of Financial Services and called the SEC's enforcement action "counterproductive." He added that the company "has always worked hard to comply with all relevant laws". Genesis did not respond to multiple requests for comment on the lawsuit.
Adding to David's anxiety is that a member of his family is in need of surgery worth tens of thousands of dollars. "My mom said 'let's use that money' and I kept lying to her that I was trying to get insurance," he said, adding that the substantial amount of money stuck was a difficult thing. feel. "I will go to therapy right now. I've been through some very dark moments."
In the cryptocurrency industry where many major exchanges operate overseas or lack an official headquarters, Gemini's office in midtown Manhattan is a source of assurance for some clients.
"I know they are managed in New York. I have full confidence that Gemini will do the work for us, managing the risk," said Christine, who lives a few blocks from Gemini's offices. The mother-of-one put $600,000 in Earn.
Different aspects of the cryptocurrency market are overseen by different regulatory bodies, adding to customer confusion.
Gemini is licensed by the New York State Department of Financial Services, allowing customers in the state to trade cryptocurrencies on the exchange. However, according to the SEC, because the Earn product lends cryptocurrencies for investment in exchange for expected returns, the service must be registered as a security. The regulator alleges failure to do so means Earn violated securities rules.
"The very fragmented financial regulation system in the US doesn't help investors, it doesn't help companies," said Yuliya Guseva, a law professor and head of the fintech and blockchain program at New Jersey's Rutgers University. company creates products and creates loopholes."
The fear of the frozen funds, she said, led Christine to start taking medication and seek therapy. "I had faith in them… I never thought this could happen to me."
After Genesis filed for bankruptcy on Friday, Cameron Winklevoss said, "We will use every tool available in bankruptcy court to maximize resilience for Earn users," adding added that recovering customer funds "remains our highest priority." Genesis did not respond to a request for comment regarding customer funds locked on the platform.
For many casual investors, the appeal of Earn is that it offers a superior source of income compared to the returns offered by conventional banks. The SEC said that Gemini's website claims that investors can "'receive more than 100 times the national average interest rate, which is among the highest in the market'". The U.S. securities regulator said Gemini has collected a fee, sometimes as high as 4.29%, from the interest Genesis pays investors in Earn.
Viv, a mother of three who asked to keep them anonymous, said: "It is wonderful to see interest accrue on a predictable schedule. At that time".
She put $130,000 into her Gemini Earn account, the proceeds from the sale of the family home. "I'm not like, a rich person… I've also heard of people who lost everything but I don't think that could happen to me."
Lender Genesis' bankruptcy has left some customers hoping that their money will be returned. Creditors including Gemini's Winklevoss twins are working on a possible bankruptcy settlement to pay them back with cash and equity in Genesis' parent company, Digital Currency Group.
For other customers, a few glimmers of hope offer some consolation.
"Even if we get all our money back one day, the emotional damage is still there," says Christine. I don't know how to wake up from this nightmare."
Source: Financial Times
Source : Genk