Crisis is not inevitable, Apple investors are rewarded with a huge gift of $ 454 billion
In recent months, Apple has received consecutive blows. Apple is facing labor unrest as well as production shutdowns at the giant iPhone factory Foxconn Technology Group in central China. This could keep Apple from reaching its goal of selling millions of devices during this year's holiday season, the company's most important time of the year.
Most economists predict that a global recession will hit next year, reducing consumer demand for the expensive devices Apple sells.
As central banks raise interest rates rapidly to curb inflation, technology stocks in particular are not being watched by many investors. This year Apple lost nearly $800 billion this year, or about a quarter of the company's market value.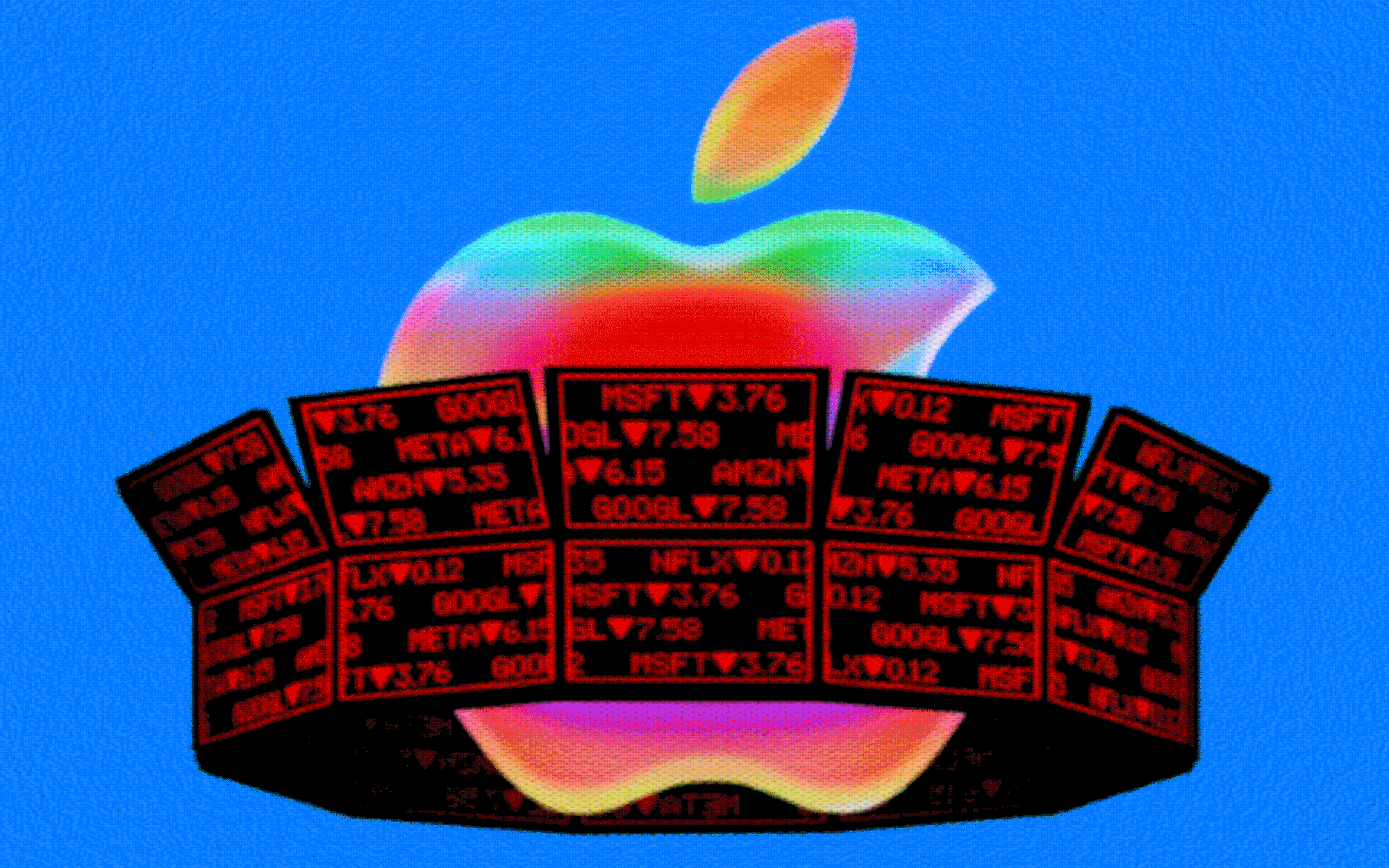 Along with that, Apple is under antitrust scrutiny over its activities on the Apple Store. In the European Union (EU), the company is also set to allow apps from other sources on its iPhone and iPad to comply with strict EU requirements by 2024.
That development could infuse the US and other countries to follow the EU's lead, threatening to take away the $23 billion in revenue that analysts estimate the App Store will generate in the current financial year. company ends in September.
All of the above is bad news. But on the stock market as of December 16, Apple is far ahead of the other tech giants. While Apple fell 24%, Meta lost 64% of its value and Amazon dropped 47%.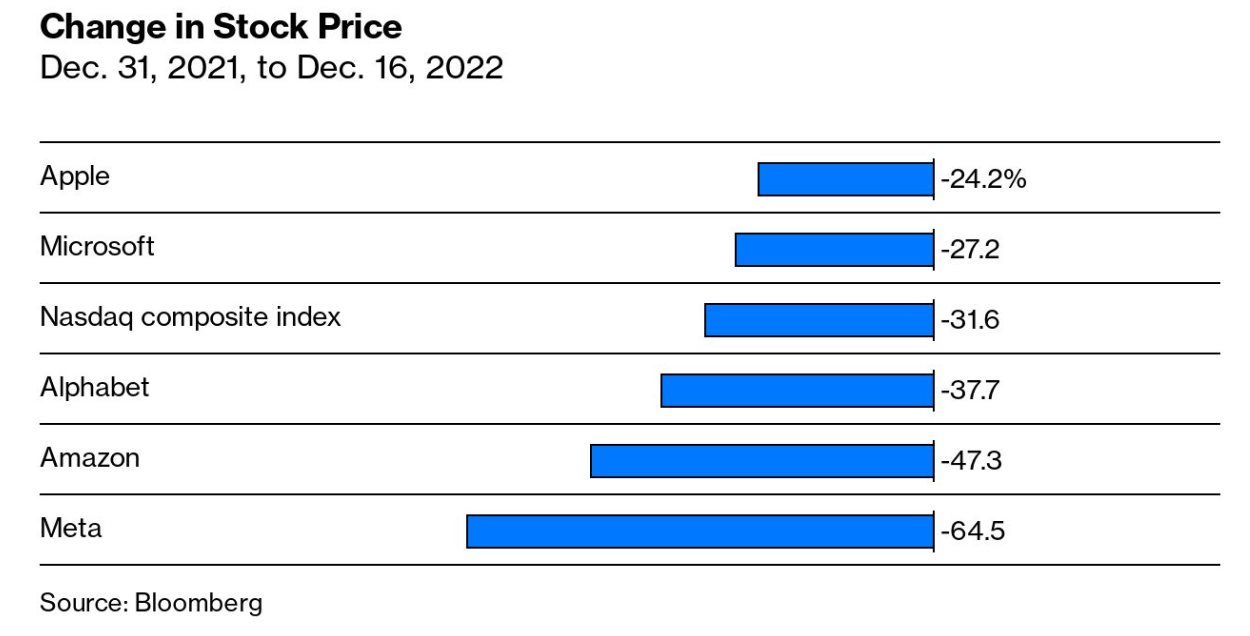 The explanation for Apple's performance begins with the company's huge profits. Apple is the most valuable company in the world with a market value of $2.1 trillion. So it's no surprise that Apple generates more profits than any other business in the S&P 500. What really sets Apple apart in investors' minds is what it does with those earnings. enter that.
Over the past five years, Apple has generated $454 billion in cash from operations. Instead of channeling that profit to buy back big companies, Apple returns that money to shareholders in the form of stock buybacks and dividends. This is higher than the market value of Exxon Mobil Corp. or JPMorgan Chase & Co.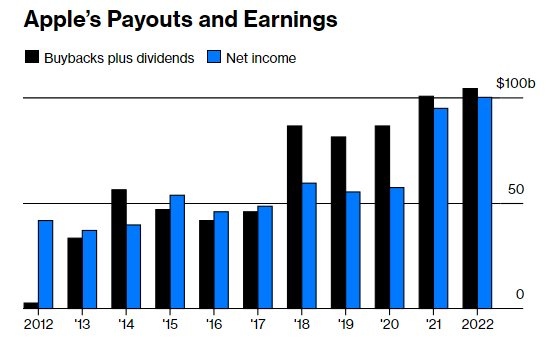 "Apple could have done all the things the bankers wanted them to do," said Kimberly Forrest, founder and chief investment officer of Bokeh Capital Partners LLC, the asset management firm that owns Apple stock. , like buying Netflix and Disney. But instead, they were very disciplined and returned the equity. They are commended for it."
Apple's expectations of future earnings are also the reason why its stock is relatively strong. Although 2023 earnings estimates for the tech sector have fallen, Wall Street analysts are predicting Apple's profit will grow 2%. According to Bloomberg Intelligence, the total earnings of technology companies in the S&P 500 are expected to decline by nearly 2%.
Apple's loyal customer base is also a factor. There are more than 1 billion iPhone devices in use. Many customers own other products in the Apple ecosystem including iPads, MacBooks, and Apple Watches.
Jason Benowitz, senior portfolio manager at Roosevelt Investmen, says that once customers have used Apple products and services, they all sync. When they can't buy an iPhone this month, they won't switch to an Android phone, but accept to wait.
Benowitz said Apple has also benefited from the expectation that wealthy customers will be better able to keep spending money on their products, even during a recession.
But Apple also has skeptics. Michael Lippert, vice president and portfolio manager at the Baron Opportunity Fund, thinks Apple is an overvalued tech giant. The days of rapid growth and disruptive innovation are over.
Lippert said: "Seriously, when was the last time they made an amazing innovation on the iPhone? It just gets a little better with each new version."
But Apple's performance this year suggests many investors don't think so. Sameer Bhasin, director at Value Point Capital, said they are willing to pay more for a large company whose profits are expected to be unaffected by the recession.
"They monopolize the richest 15% of the population in the world," he said. In this market, I don't know of any other company with a similar clientele."
According to Bloomberg
Source : Genk