Corona virus has severely affected China's LCD panel and smartphone production
The Corona virus pandemic taking place in China will probably disrupt the production of LCD panels and smartphones, causing the price of these products to escalate and lead to a shortage of goods worldwide.
Leading LCD and OLED panel manufacturers in the country said they believed the total output of LCD factories could be reduced by up to 10%. This number could increase to more than 20% during this February.
A critical shortage of critical LCD modules in China is possible, as many third-party module suppliers are now thought to have stopped working.
" Screen factories in Wuhan are currently facing very strong impacts from the Corona virus outbreak," said IHS Markit director David Hsieh. " These factories are facing a shortage of both labor and essential components because of state directives to limit the spread of disease."
China's smartphone production is also affected
Major Chinese smartphone makers are likely to launch 5% less smartphones in 2020 than previously forecast.
Considering that China produces 70% of all smartphones sold globally, IHS Markit estimates that global supply and manufacturing will be affected. Big names like Huawei, OPPO, Xiaomi, and Vivo are expected to be affected.
All of this means that the global market could see a total of 2% less smartphones sold this year than previously forecast. ASUS has now announced the ROG Phone II phone will temporarily be out of stock because the supply chain has stalled due to the Corona virus pandemic.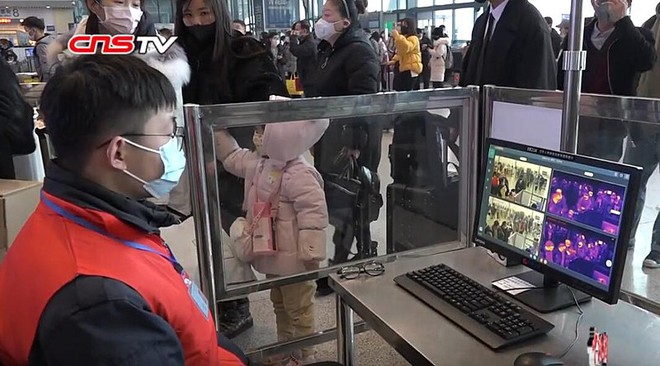 Passengers on the train are monitored for Corona virus by a thermal scanner
Huawei confirmed today that it has continued to produce consumer devices and networking equipment; All activities of the company have been restored after the Lunar New Year holiday.
Earlier yesterday, CNN reported that the number of deaths from Corona virus in mainland China exceeded the death toll from the SARS pandemic. Wuhan Corona strain caused 360 deaths in China, while the SARS epidemic in 2003 stopped at 349.
Reference: TheNextWeb
Source : Genk