Control kids' computer usage with this feature available in Windows 10
Children who use computers too much will affect their learning and health. To limit the time using the computer for children, Microsoft has built in Parental Controls to help parents control time using the computer, as well as monitor activities of surfing the web, playing. Children's games are good and more detailed.
Parental Controls Windows 10 up to the current version has been updated and improved a lot compared to other versions of Windows. And if you are wondering how to activate and use this article will help you, specifically as follows.
Create a child account in Windows 10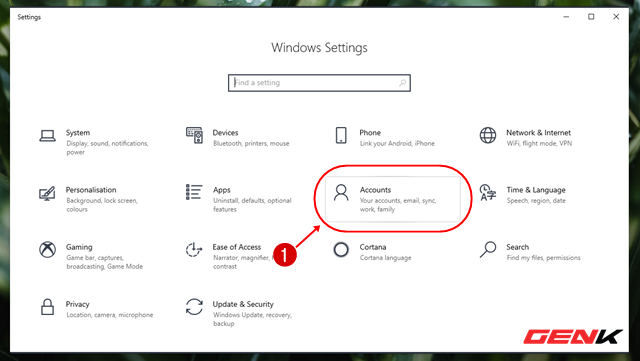 Open Settings and go to Accounts.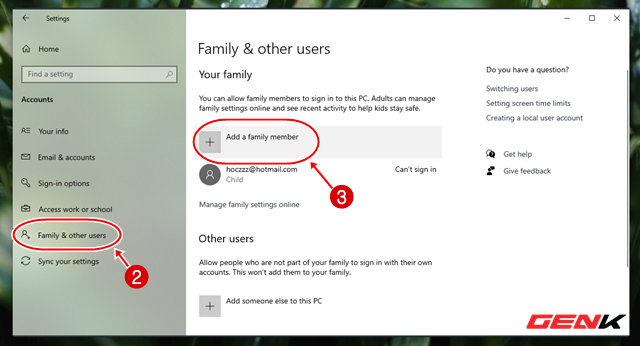 In the list of Accounts setup options, click on "Family & Other Users" and click "+" on the "Add A Family Member" line.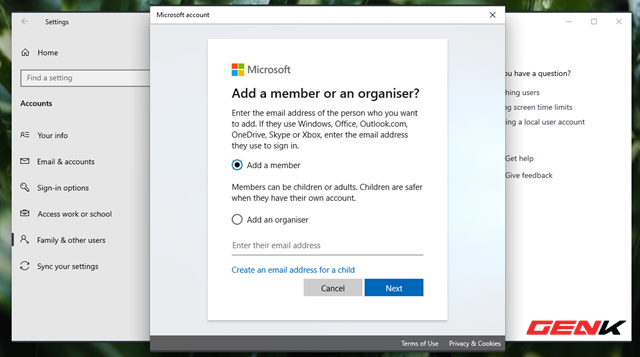 The Microsoft dialog box appears, check "Add A Member". If you already have a Microsoft account, click Next. If not, click "Create An Email Address For A Child" to proceed to create an account for the child.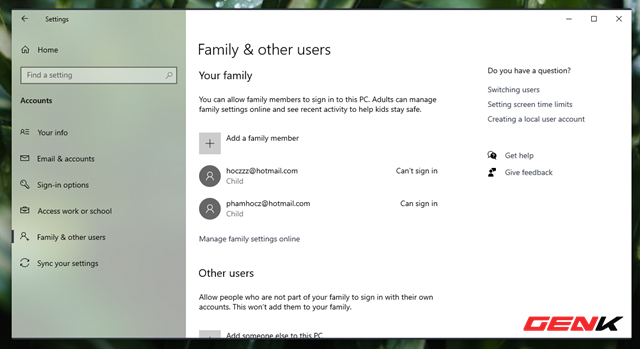 Once you've finished adding accounts, the Family & Other Users section will display a list of your family member accounts in "Your family". Now you just need to log in to the account that you created for your child on Windows 10 computer.
See children's activities on a Windows 10 computer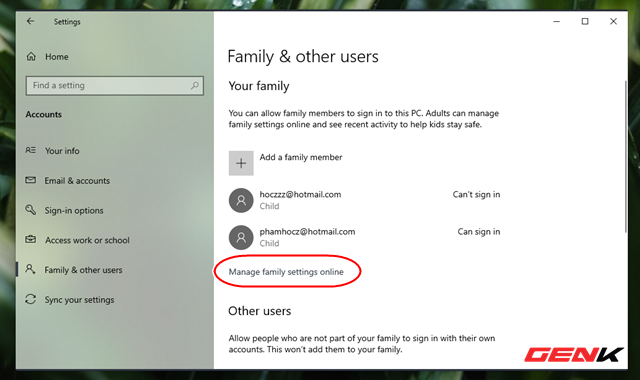 To control children's activities on a Windows 10 computer, click the "Manage Family Settings Online" option.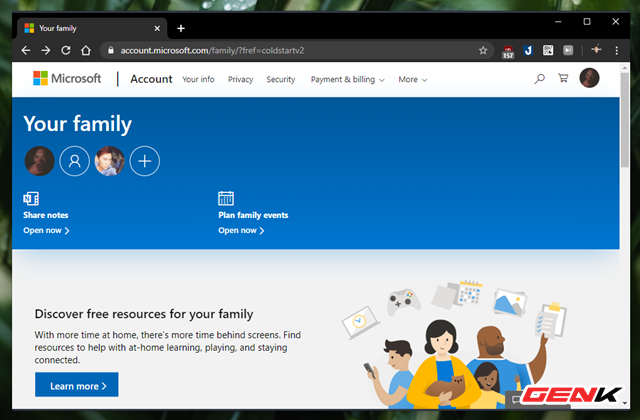 A web browser will open and access Microsoft's Windows 10 family members management page. Click the thumbnail of the child account you created.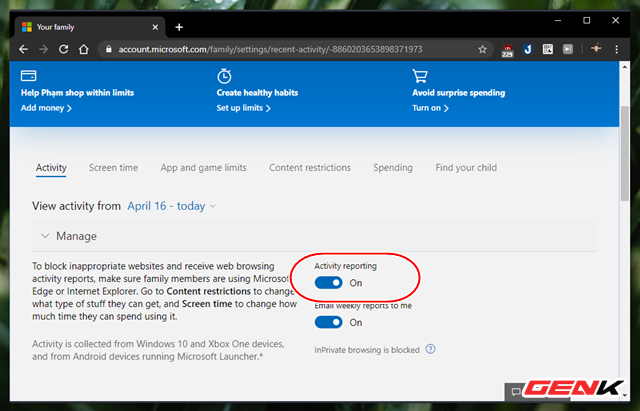 In the Activity section, switch to ON in the Activity Reporting line to allow Windows to monitor children's activities on Windows 10 and record them all.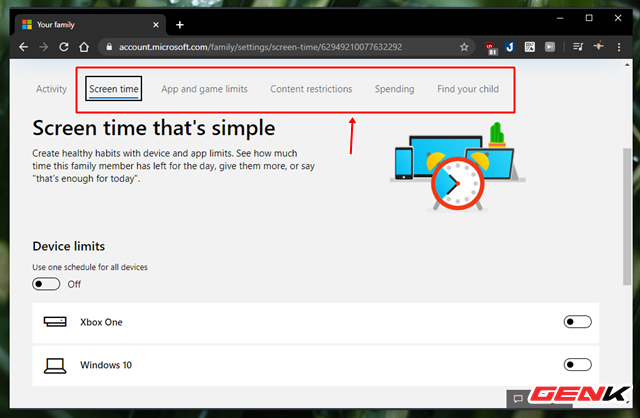 Now you can proceed to set up license management, web access lock, etc. for your child's account through Screen Time, App and game limits, etc. Changes will take effect immediately.
Source : Genk