Conspiracy theories surrounding the heir of Jack Ma
In February, during the NFT (Non-fungible token) fever, the name Justin Sun emerged as an angel investor when he continuously spent millions of dollars to buy these indivisible works of digital art.
During the recent Bitcoin price crash, Justin Sun was once again mentioned in a series of conspiracy theories. So who is Justin Sun?
Jack Ma's Heir
Justin Sun's real name is Ton Vu Than (SN 1990) and has worked for Ripple Labs, representing this startup in China since the end of 2013. Ripple Labs is the developer of XRP coin with market capitalization. in the Top 10 largest virtual currencies in the world.
Justin Sun then attended Hupan University (Ho Ban) co-founded by Jack Ma in 2015. He became one of 30 first-generation elite students awarded a diploma by Jack Ma.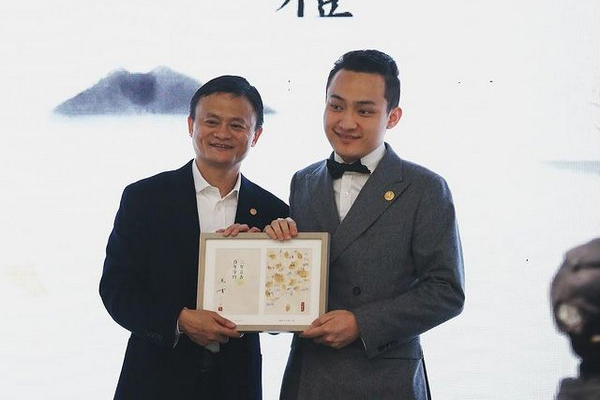 In 2018, Justin Sun received his diploma from the university founded by Jack Ma.
While studying at Hupan, Justin Sun founded the Tron Foundation network with great ambitions to surpass the Ethereum ecosystem. This blockchain raised $70 million when it released the virtual currency TRON (TRX) on the exchange in 2017.
After that, Justin Sun continued to buy BitTorrent in 2018 for $ 126 million and became the CEO of the company until now. Justin Sun also led a group of investors that acquired the Poloniex exchange for $100 million.
Thanks to that, Justin Sun soon built a reputation as a "little Jack Ma" or "heir of Ma Van". In it, it is impossible not to mention a $4.6 million lunch with billionaire Warren Buffett in 2020.
And the scandals…
Justin Sun's popularity also comes with many scandals. The young CEO was once suspected of plagiarizing the white paper of the IPFS protocol and Filecoin, then the TRON project continued to be criticized by Vitalik Buterin for copying Ethereum's code.
In 2019, to celebrate the success of TRX (TRON) and BTT (BitTorrent), Justin Sun decided to go big by giving away $20 million and a Tesla electric car to the winner.
Justin Sun's Tesla electric car giveaway event for the luckiest person has been exposed as dishonest.
However, at the last minute, an incident happened that caused two people to win the tram prize. Justin Sun then announced to change the prize to a ticket to the Tron Foundation's virtual currency conference, making insiders extremely angry.
The matter finally calmed down when Justin Sun announced the reward for both winners of Tesla's electric car.
That same year, Justin Sun planned to buy lunch with billionaire Warren Buffett. But at the last minute, Justin Sun suddenly disappeared, leading to some rumors that he was arrested by Chinese authorities to investigate charges of money laundering, issuance of virtual currency, illegal fundraising and illegal gambling.
As you know, the last meal also took place after Justin Sun recovered from kidney stones.
… to conspiracy theories thuyết
Along with the times of throwing money to create fame, Justin Sun also created many rumors, the source of speculations about Bitcoin's recent price crash.
During the virtual currency slump on May 19, Justin Sun spent $152 million buying 4,145 Bitcoins with an average price of $36,000 and $135 million buying 54,153 Ethereum with an average price of $2,500.
But earlier on the 4chan forum, an anonymous user predicted the event. This person not only named Justin Sun but suggested that this was a purposeful event targeting a pro-Chinese shark.
Specifically, a group of sharks will join forces to lower the price of Bitcoin to a certain threshold, forcing pro-China sharks to the point of liquidity to sell all their assets to lend. When the liquidity order is complete, this group of sharks will quickly buy in and make the opponent bankrupt.
This conspiracy theory was named Justin Sun by the TikTok Investors account, and then shared by him on Twitter with a smiley face.
Several conspiracy theories link the recent drop in the cryptocurrency market to Justin Sun.
Also related to the price drop on May 19, another evidence that Justin Sun's $ 1 billion position on Liquity was almost closed, but he promptly paid off $ 300 million in debt to avoid liquidation leading to bankruptcy. produce. Justin Sun did not have a response to this conspiracy theory.
Liquity is a decentralized protocol that operates within the Ethereum blockchain, allowing users to borrow money with virtual currency collateral. When the collateral falls too low (for example, when the ETH price drops from $3,400 to $1,800), it is automatically liquidated to avoid bad debt for the entire system.
Although it's just a conspiracy theory, the fact that it all happened quite coincided with the time when virtual currencies seriously lost value made many people skeptical. Currently, the cryptocurrency market holds a cap around the $1.5 trillion mark with Bitcoin prices hovering around $35,000.
synthetic
Source : Genk