Confession that shook the cryptocurrency world: Lover colluded with Sam Bankman-Fried to steal FTX customers' money, freely withdrawing billions of dollars without any strings attached0
The WSJ reported that Sam Bankman-Fried's rumored lover admitted to colluding to steal money from FTX customers.
Specifically, Caroline Ellison, a close associate of FTX founder Sam Bankman-Fried and former chief executive officer of cryptocurrency exchange Alameda Research, apologized in court this week when she received the statement. fraud and other crimes. Ellison told a judge that she and others conspired to steal billions of dollars from customers of crypto exchange FTX while deceiving investors and lenders.
According to the court transcript, Ellison said: " I am truly sorry for what I did. I know that is wrong ."
Ellison, 28, and former FTX chief technology officer Gary Wang, 29, pleaded guilty Monday in separate hearings without informing the public. Both agreed to cooperate with the government investigation in exchange for the prospect of lighter sentences.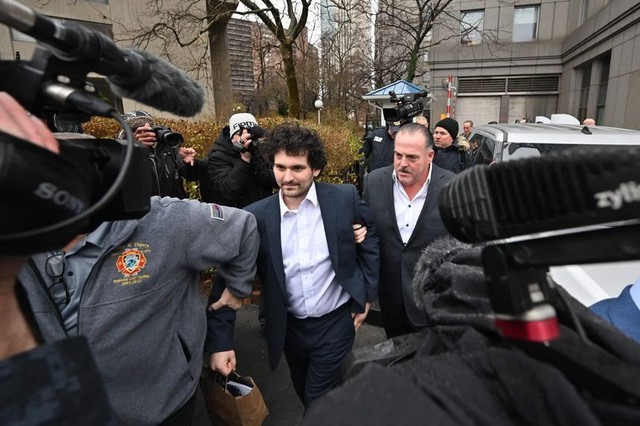 Ellison was previously rumored to be Bankman-Fried's lover. She has now pleaded guilty to seven counts, including fraud, conspiracy and money laundering. During her hearing, she admitted to conspiring to use billions of dollars from FTX's customer accounts to repay loans Alameda had borrowed to make risky investments.
She said that FTX executives have issued special regimes that allow Alameda access to unlimited lines of credit without having to put up collateral, pay interest or incur margin calls. .
" I also understand that many FTX customers have invested in crypto derivatives and most FTX customers never want FTX to lend their digital assets and fiat deposits to Alameda in such a way that this ," she said.
Ellison also said she and Bankman-Fried colluded with others to conceal agreements with lenders, including concealing on quarterly balance sheets the extent of Alameda's borrowing and billions of loans. USD that the company made for FTX executives and associates. Ellison revealed that Bankman-Fried himself was among the executives who received the loan from Alameda.
Under questioning by the judge, Ellison said she knew what she was doing was illegal. She said that since the collapse of FTX, she has worked hard to assist in the recovery of clients' assets and assist with the government investigation.
At the hearing, Judge Ronnie Abrams said he had granted federal prosecutors' request to temporarily seal all documents related to Ellison's plea agreement. At the time, Bankman-Fried was in prison in the Bahamas after the Justice Department asked local police to arrest him, and he has yet to formally agree to be transferred to US custody.
" We still expect extradition to take place soon, but since he has not yet consented, we think it could hinder law enforcement's goals to extradite him if her cooperation Ellison is exposed at this point, " Assistant Attorney Danielle Sassoon told Judge Abrams.
Ellison's attorney declined to comment. Ellison was ordered to be released on $250,000 bail at her guilty plea hearing.
Wang also pleaded guilty before the same judge. He told Judge Abrams that he knew what he was doing was illegal and wrong. " As part of my work at FTX, I have been instructed and agreed to make certain changes to the platform's code ." Wang also added that he made the changes knowing that they would give Alameda Research special privileges on the FTX platform.
Wang's attorney declined to comment.
The Justice Department charged Bankman-Fried earlier this month with eight counts of fraud and conspiracy in connection with the FTX bankruptcy. He was released on $250 million bail on Thursday after appearing in court for the first time in New York after being extradited from the Bahamas. A federal court judge placed strict restrictions on Bankman-Fried, including ordering him to stay at his parents' home in Palo Alto and be subject to electronic surveillance.
Bankman-Fried says he made mistakes that contributed to FTX's downfall, but denies engaging in fraudulent activities.
Judge Abrams, who presided over both hearings, said in a filing Friday night that she would withdraw from the case. The filing says her husband was a partner at a law firm that advised FTX in 2021, and represented parties that could disadvantage FTX in other proceedings.
A new judge has not been appointed for the case.
Source: WSJ
Source : Genk