Competing to compete with Tesla, the electric car company lost 83% of its value, forever no profit, unlikely to exist in 5 years
Strong-mouthed
According to Bloomberg news, electric car company Xpeng recently had to delay its planned profit time to 2025 after having a disastrous 2022. The company's stock price fell by 80%, total capitalization evaporated 83% and sales were less than half of the plan.
Specifically, Xpeng had planned to break the breakeven point by the end of 2023 or early 2024, but now they have had to delay the deadline until 2025.
To save the situation, CEO He Xiaopeng told Bloomberg news agency that the company will take a risky move when it puts all its bets on self-driving car technology. This is a technique that Elon Musk's Tesla has pioneered but has not even fully perfected after years of development.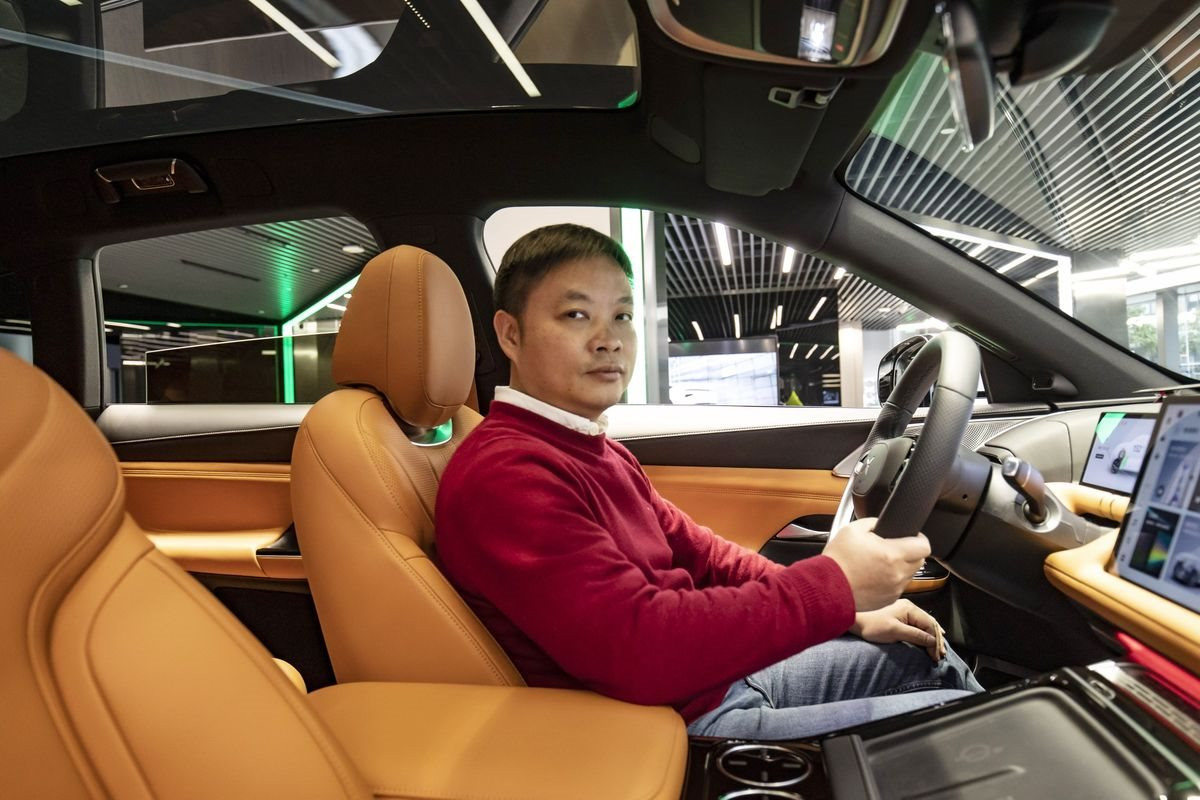 CEO He confidently aims to capture at least 20% of the market share of the so-called "smart electric vehicle market", referring to automatic cars at level 4, which means fully handling autonomous driving. in complex urban environments. At this level, drivers could theoretically even go to sleep for self-driving cars in the city.
It is not clear where CEO He's confidence comes from as the market does not yet have any mass-produced Level 4 self-driving cars. However, this director said that thanks to the development of technology, in the next 5 years, about 5 million units of Level 4 autonomous driving cars will be manufactured each year.
To capture at least a fifth of the market share as claimed, Xpeng will have to produce at least 1 million cars if CEO He's prediction is correct. This number is much higher than the more than 120,757 electric cars that the company shipped in 2022, which means that the company did not even meet the production target of 250,000 units set for the previous year.
"Our top task right now is to scale up," CEO He defended in an interview with Bloomberg news agency at its headquarters in Guangzhou, China.
According to He, a car business with less than 100 billion yuan in revenue, or $14.8 billion, will not be able to survive in the Chinese market in the next five years. It should be reminded that although Xpeng has not yet announced its full-year business results, Xpeng's total revenue in the first three quarters of 2022 is only about 21.7 billion yuan.
Unable to pay dividends
According to Bloomberg, Xpeng is one of the electric vehicle companies that has suffered the most due to the pandemic in China as its factories and many of its main suppliers are located in Guangzhou and Shanghai, which are subject to many lockdown orders.
Besides, participating in the discount race with Tesla also made Xpeng suffer a loss when Elon Musk's empire reduced prices by up to 12.5% ​​for many product lines in China, forcing Xpeng to lower prices to compete. and reduce revenue.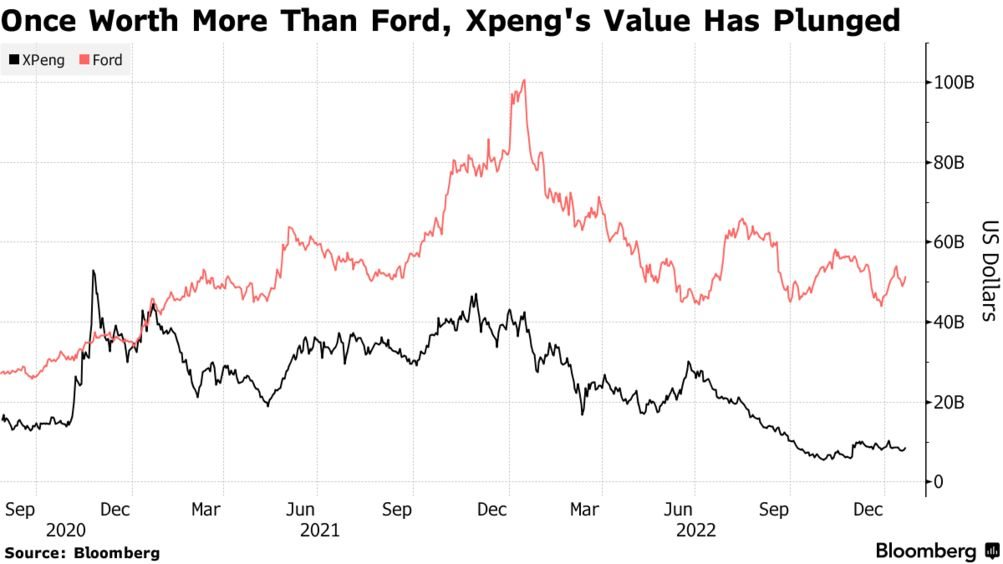 At its peak, Xpeng's total market capitalization reached nearly $50 billion and was higher than that of famous brands like Ford Motor. But now this figure of the company is only about $ 8.7 billion.
Faced with the difficult situation of facing failure with Tesla, CEO He is trying to restructure the company to realize profits for shareholders who are gradually losing patience with this money-burning electric car startup.
The company has simplified its products to better suit the tastes of consumers. Although there are only 4 product models, Xpeng confuses buyers with countless choices of battery types, software, interactive configuration inside the car …
When the latest product, Xpeng's G9, was released in September 2022, countless user criticisms broke out when the company used tricks to confuse buyers to get more money. G9 has 6 versions with many extra paid features such as music system, autopilot, fast charging…
With the above difficulties, CEO He said it will take a few more years for the company to start paying dividends to shareholders.
No battery development
Analyst Wang Hanyang of research firm 86Research said that the relationship between Xpeng with suppliers is extremely bad when the company does not meet the target output and intends to cut the number of suppliers.
This discord will cause suppliers to refuse to cooperate or make it difficult for Xpeng because they are not sure whether the goal set by this electric vehicle company can be achieved, especially with CEO He's bold statements. .
"Xpeng is currently going through the most difficult time, and it is still unclear whether the company will regain the trust of consumers," said Mr. Wang.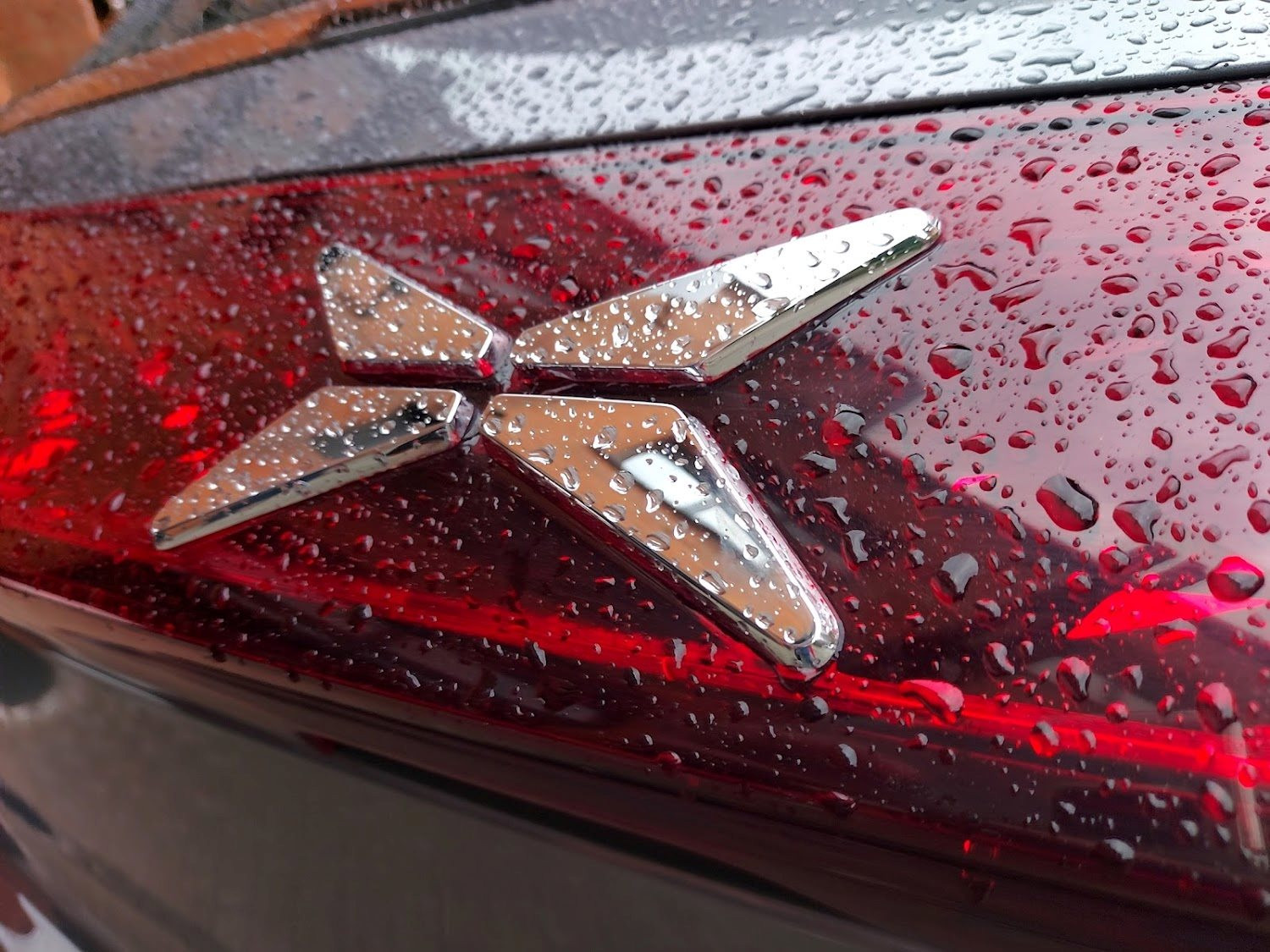 Contrary to other Chinese electric vehicle companies such as BYD or Nio, which both manufacture their own batteries, Xpeng bids for battery supply from outside, to see who offers the best price with stable quality. buy at most.
"Battery supply has been a challenge for the electric vehicle industry in the past year and will not be easy to solve, but they are not a big problem in the next 5 years," the CEO said confidently.
In another aspect, Xpeng Vice President Brian Gu said that the commercialization of autonomous driving cars will face challenges from laws and policies because this is a new technology. For example, if there is an accident when autopilot is on, will the driver or car company be responsible?
That's not to mention whether current users accept to trust this new autopilot technology is also an issue. Even if it was successful in China, it would take Xpeng several years to conquer foreign markets with stricter rules of the game without the protection of the Beijing government.
Currently, Xpeng only has 4 car stores in Europe after first entering the Norwegian market in 2020.
*Source: Bloomberg
Source : Genk