Compare Vsmart Joy 4 and Live 4: With a difference of nearly 1 million, should you "try" to buy Live 4?
VinSmart recently officially launched the Vsmart Joy 4, this is an upgraded version of the Joy 3 launched at the beginning of the year. As we all know, the Joy line is a lower class than the Active and Live series of Vsmart. And although in the lower price segment, but in this 4th generation, Vsmart has upgraded the Joy 4 to a slightly higher price, and the performance and hardware parameters are also improved significantly. tell more.
Compared to Live 4, Vsmart Joy 4 is considered to be a shortened version of the Live 4 that was only released not long ago. Both have many things in common, such as design, camera or screen …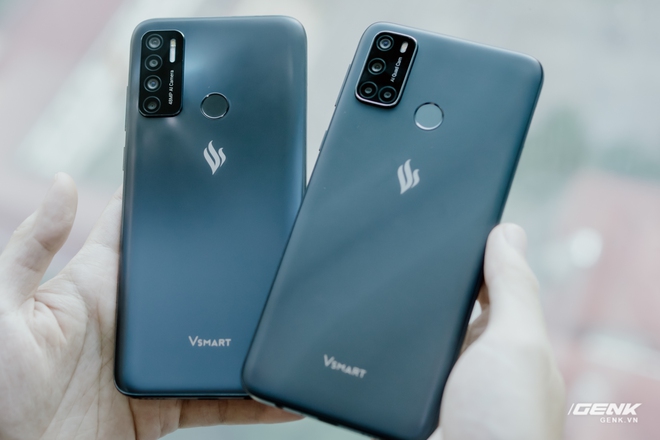 In this 4th generation, when VinSmart has 100% autonomy in product design and processing, we can see that both Live 4 (left) and Joy 4 (right) have a noticeable common point about the design. design, from the camera position, fingerprint sensor or the overall back of the product.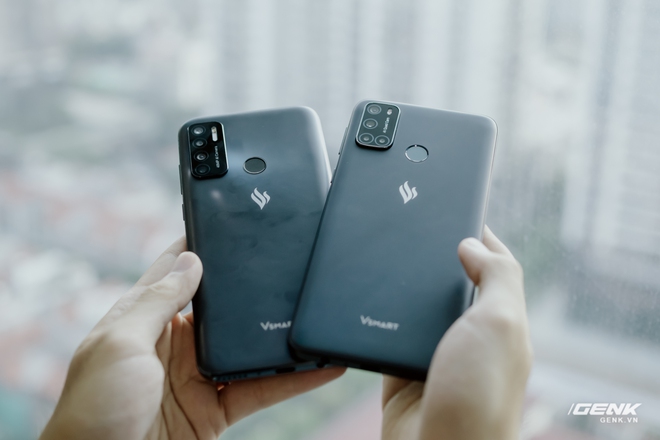 Both have a matte plastic back, but on Vsmart Live 4, the back of the device when viewed at different angles will have a light roaming effect that looks more attractive.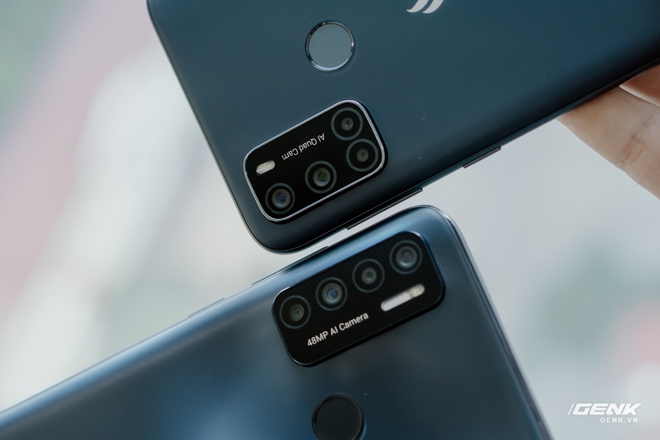 The camera cluster position of both is the same, both have 4 cameras, but the layout is slightly different. While the camera of Vsmart Live 4 has a resolution of 48MP + 8MP + 5MP + 2MP, the Joy 4's camera is cut down a bit to only 16MP + 8MP + 2MP + 2MP.
The location of the power key, volume, sim slot or charging port is very similar. In terms of thickness, Vsmart Joy 4 is slightly thicker than Live 4 but not significantly (9.15mm vs 8.9mm)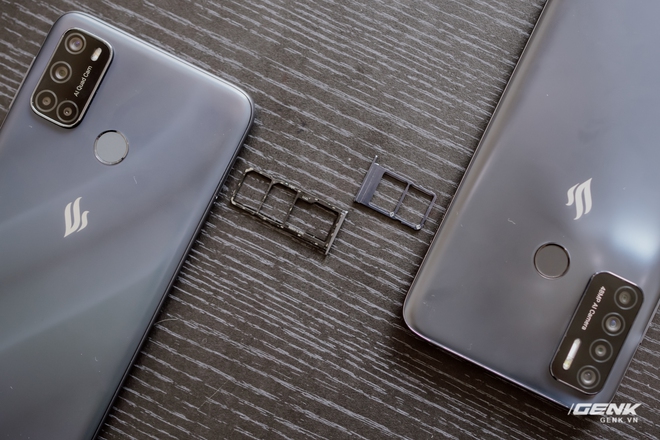 One notable difference between the two products is that Joy 4 supports 2 sims and separate memory cards instead of only 2 sims like on Live 4. This helps users to expand memory without being constrained. in 64GB memory like on Live 4.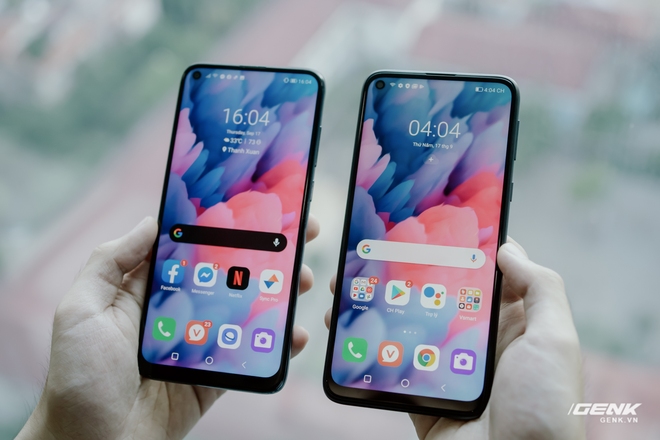 On the front, both the Vsmart Live 4 and Joy 4 own a 6.5-inch "mole" screen, using an LTPS LCD panel and the same Full HD + resolution. If you look at the front, it is difficult to distinguish which machine from which machine because the design is almost no different.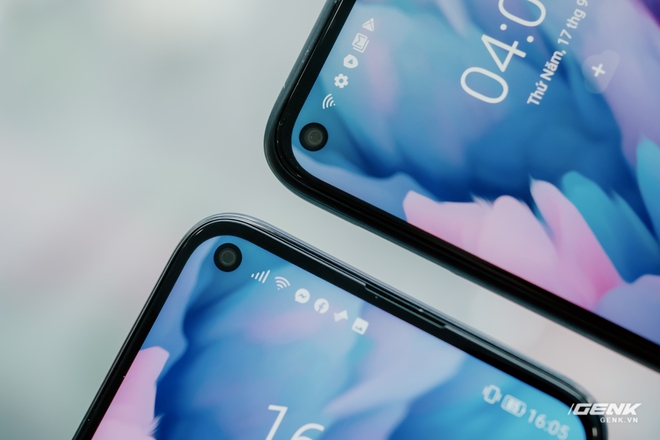 The size "mole" is similar to the selfie camera with 13MP resolution.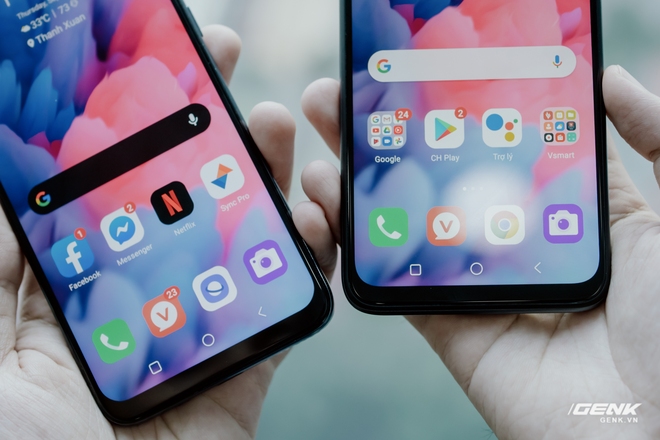 Chin area of ​​both machines.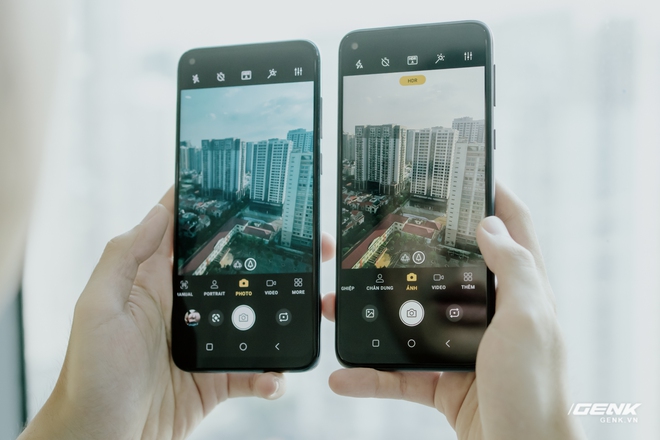 Camera interface of two machines. Both have the same shooting modes: super wide angle, portrait, macro close up, professional … As mentioned above, the Joy 4 has only a lower resolution.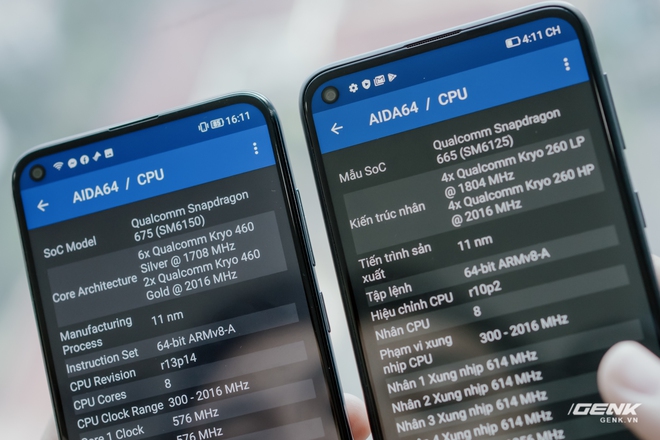 In terms of performance, this will be the most noticeable difference between the two. Vsmart Live 4 uses Snapdragon 675 chip for stronger performance than Snapdragon 665 chip on Joy 4 (upgraded from Snapdragon 632 on previous Joy 3).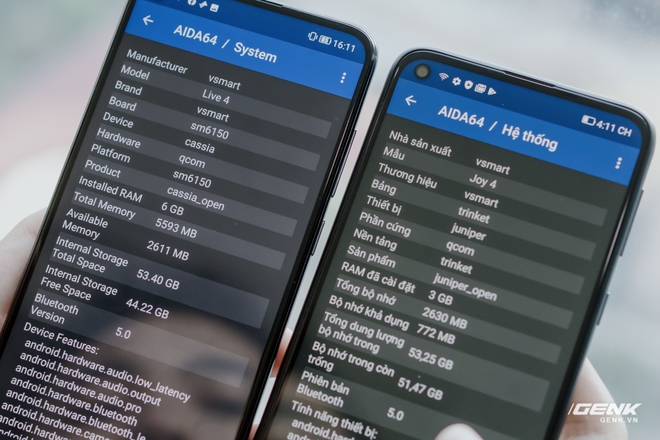 In addition, Live 4 has two RAM options: 4GB / 6GB and Joy 4 has only 3GB / 4GB. Both share 64GB storage (Joy 4 has memory card support).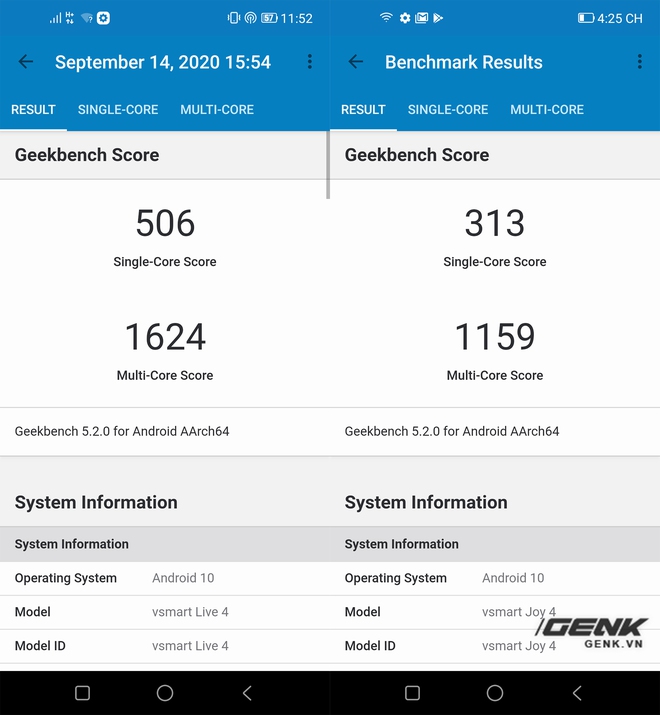 Performance testing with Geekbench 5 software, Live 4 gives about 30% more performance than Joy 4 (compare Live 4 6GB version and Joy 4 3GB version)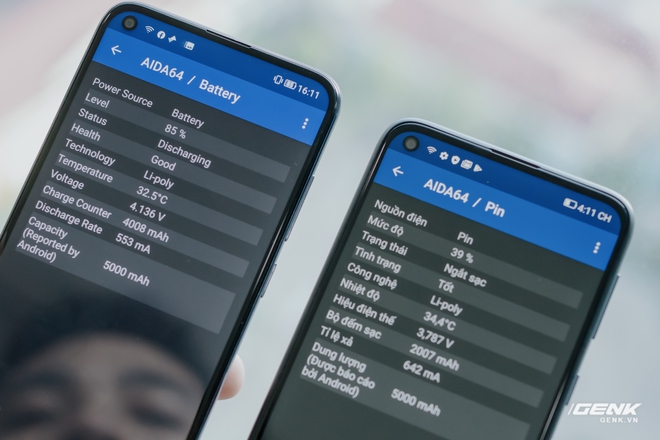 Both also share the same 5000mAh battery and support 18W QC 3.0 fast charging included.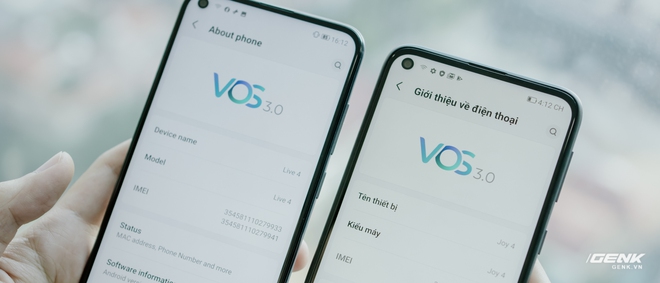 Currently, both Live 4 and Joy 4 are available on Android 10 with the latest VOS 3.0 interface.
In terms of price, there is clearly a significant price upgrade of the Joy series this time compared to the predecessor. Joy 4 is nearly 1 million VND more expensive than Joy 3, but the upgrades that Vsmart equips with the device are quite attractive, such as a higher resolution screen, a more quality camera, and much stronger performance. …
Even so, Joy 4 is still in the lower price segment than the "brother" Live 4 when the price of the device is still cheaper than Live 4 about nearly 1 million dong. With this 1 million VND, users will have to trade what?
Same:
– General design (100% autonomous by Vin)
Same screen (size, design, resolution, panels)
The 5000mAh battery is the same
– Both run Android 10 VOS 3.0
– 64GB storage memory
Different:
– Live 4 more powerful performance, more RAM
– Higher resolution camera
Thus, if not in terms of camera, the most notable difference is in the performance of the machine. This is a factor many users pay attention to when choosing to buy cheap devices. In fact, the Snapdragon 665 chip can still handle the current usage needs well, can still play heavy games at not too high a configuration level. This chip can still be used fairly well for at least another year.
Therefore, if you are not financially rich and not too important in terms of device performance, you can absolutely choose Joy 4 instead of trying to add 1 million VND to buy Live 4. With Joy 4, users can also expand the device's storage memory with an external memory card, something Live 4 can't do. In addition to the performance factor and camera resolution, Vsmart Joy 4 is no different from Live 4.
Currently, Vsmart Joy 4 has an official listed price of 3.29 / 3.49 million VND for two versions of 3GB RAM and 4GB, while Live 4 is priced at 4.09 / 4.49 million VND for two versions of RAM 4GB and 6GB.
Source : Genk