Collecting 10 dong of profit 6 is exempt from tax, BKAV's anti-virus software company is valued at nearly 100 million USD
BKAV Antivirus Software Joint Stock Company (BKAV Pro) has successfully issued 170 billion VND of bonds to create capital for investment and business activities.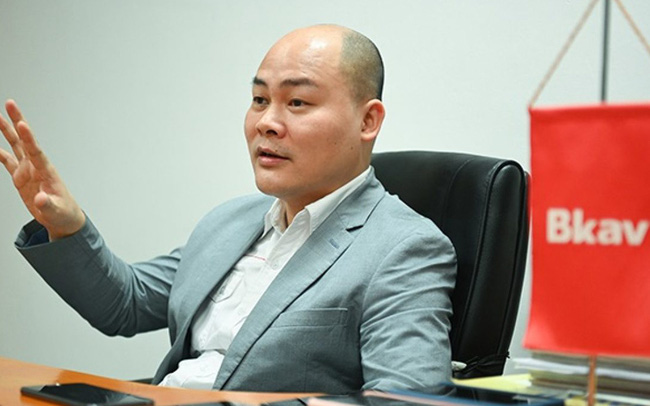 According to the information we have, the collateral includes 5.443 million shares of BKAV Pro owned by BKAV JSC. This share is worth 970 billion VND according to the Valuation Certificate issued by Hoang Quan Valuation Co., Ltd on April 23, 2021. There are also 4.9 million shares of BKAV Company owned by Mr. Nguyen Tu Quang.
BKAV Pro has a charter capital of 120 billion VND, equivalent to 12 million shares. Thus, the company's valuation according to the above information is approximately VND 2,140 billion.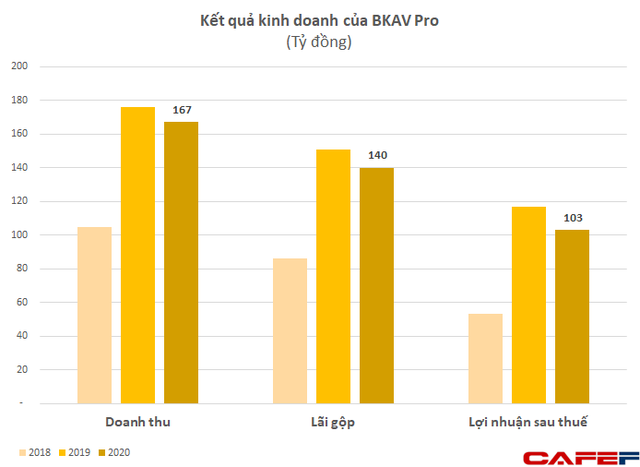 BKAV Pro is a subsidiary of BKAV Group, founder Nguyen Tu Quang. The company was established in 2018 after restructuring and inheriting the Group's best businesses including: cybersecurity (anti-virus products), digital transformation and camera manufacturing using artificial intelligence. .
BKAV Pro anti-virus product has a leading and long-standing position in the Vietnamese market, bringing the company a cash flow of 100 – 120 billion VND per year. However, this is a business with a low growth rate, only 3-5% per year because it is difficult to exploit new customers.
In 2020, BKAV Pro recorded a revenue of VND 167 billion, slightly down from a year ago. Notably, gross profit remained high, reaching 140 billion dong, equivalent to 84%. The company brought in a net profit of 103 billion dong and did not have to pay corporate income tax.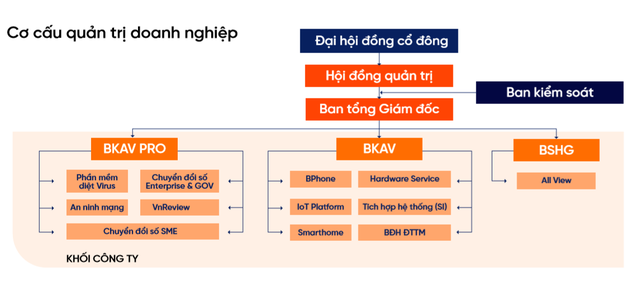 Structure of BKAV . Group
According to CEO Nguyen Tu Quang, BKAV Pro plans to list on the stock exchange.
Source : Genk