Co-founder Google and secret airship project for humanitarian aid
Sergey Brin wants to build a future where humanitarian aid shipments will be delivered through giant balloons flying in the sky.
The Google cofounder, with an estimated net worth of more than $ 99 billion, has built a secret balloon company over the past four years. Known as LTA Research and Exploration – where LTA stands for "lighter than air" – the company started with NASA's Ames Research Center in 2017. Experiencing 4 years, LTA Research has been looking for solutions to bring its vision of zero-emissions flying machines to life.
Below is the story of Brin's hot air balloon passion and everything we have learned about this particular company.
Brin has long loved all types of aircraft
In 2005, Brin and Google co-founder Larry Page made an unusual purchase: a Boeing 767-200, wide-body aircraft with a capacity of 180 passengers. The duo refurbished the plane to limit the number of passengers to 50 and used it as a work plane instead of the much more compact, conventional Gulfstream, which is often favored by many leaders. company in the world.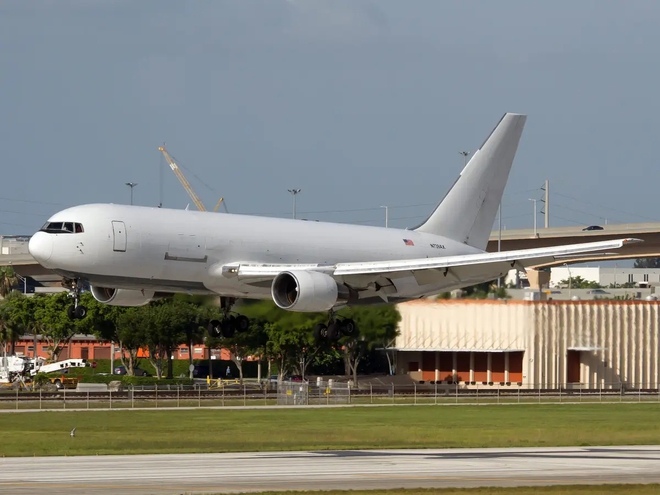 According to documents, Page and Brin had repeatedly argued over what bed to put on their "party plane", and even wanted to include things like hammocks and a cocktail bar. .
Brin's hobby of planes doesn't stop at an aircraft company: in 2012, during the launch of Google Glass, Brin invited a group of paragliders to jump from a balloon flying in the sky. God San Francisco. The group filmed the Google Glass jump and landed straight downstage, handing the glasses back to Brin.
Brin also took over the development of a variety of aircraft during his time at X, Google's lab. Projects implemented by X include Loon, a hot air balloon transmission solution; Makani, powered by kites; and Wing, delivery drone. Loon and Makani have now been canceled.
Brin started working at LTA when he was still the chairman of Alphabet, the parent company of Google
According to a 2017 Bloomberg article by Ashlee Vance, Brin decided to build his own balloon in 2014 after visiting the Ames Research Center, which is located near Google's Mountain View (California) headquarters.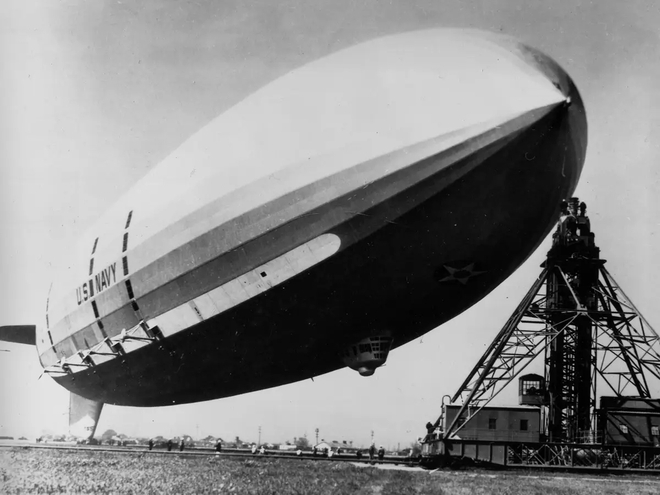 Ames was previously the "home" of the USS Macon, a giant balloon developed by the US Navy in the 1930s – what inspired Brin's project. USS Macon, also known as "Queen of the Sky", then crashed into the Pacific Ocean, 45 miles off the coast of San Francisco, ending the US Navy's balloon program.
In 2017, it was reported that LTA paid $ 131,000 to rent an airport terminal from Alphabet. The apron is located at Moffett Field, a NASA airport located near Ames, which is currently operated by Google.
In December 2019, Brin and Page ended their jobs at Alphabet.
LTA plans to build a giant balloon, at an extremely expensive cost
According to a report in The Guardian in 2017, the balloon is expected to be nearly 200 meters long, equivalent to the length of nearly two soccer fields.
For ease of comparison, the famous Hindenburg Zeppelin is 245 meters long, which is longer than all three Boeing 747s combined.
Many sources confirmed that LTA at that time was being sponsored by Brin himself, and the amount could reach more than 100 million USD. Until now, it is not clear how much money Brin spent on his balloon projects.
Huge balloons will be used for humanitarian relief missions
Specifically, it will transport food and other equipment to dangerous remote parts of the world – because the balloon doesn't need a traditional airport runway to land, so it's theoretically accessible. areas where conventional vehicles "give up".
" With these new generation balloons, we hope to improve humanitarian aid and reduce carbon emissions while opening up new economic opportunities and jobs for Americans. " – According to the website of LTA.
Brin also wants to create luxurious versions of the balloon to use as a " transcontinental air yacht " for friends and family.
The LTA airship will also be more environmentally friendly than the aircraft
According to available data, a balloon is faster than a cargo ship and produces 80-90% less emissions than a traditional jet.
The ultimate goal, LTA says on its website, is to build a " stream of zero emissions ".
Airships like Goodyear's have been filled with helium since the Hindenburg disaster – Hindenburg airships used hydrogen to fly off the ground, but the gas was extremely flammable.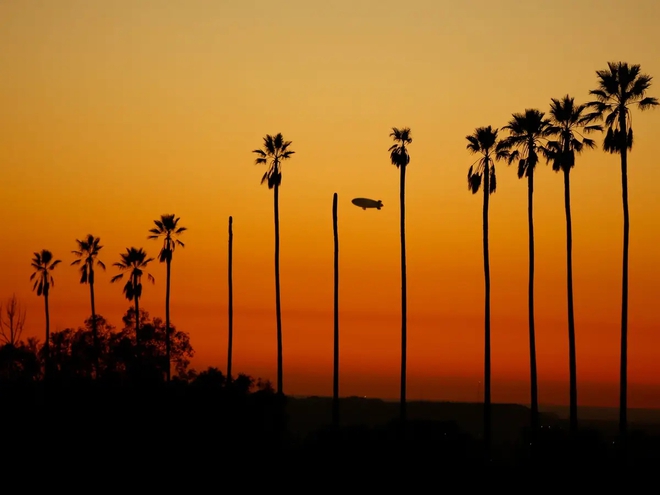 However, the LTA appears to intend to use hydrogen for its airships. A recent LTA recruiting report shows that the company is looking for a hydrogen program manager – according to TechCrunch, the company probably wants to develop its own giant hydrogen fuel cell, lighter than the lithium-ion battery. And powerful enough to fly balloons across the oceans.
Also according to TechCrunch, LTA will still use helium to help the balloon fly off the ground.
The LTA balloon will take off in 2021
TechCrunch reports that LTA has built a prototype airship called Pathfinder 1, uses a lithium-ion battery, has 12 electric motors, and is capable of carrying 14 other passengers. It will probably take a test flight this year.
LTA is working with the government to respond to COVID-19
The company said on its website that it has used laser cutters and 3D printers at its factories in Mountain View and Akron (Ohio) to manufacture nearly 150 faceplate components per day, contributing more than 250,000 face masks charges for hospitals, medical facilities, and emergency personnel across the United States during the early months of the pandemic.
Later, LTA cooperated with NGOs around the world to provide more than 5 million face masks globally.
Reference: BusinessInsider
Source : Genk