Close-up of the first fast charging stations for VinFast electric car in Hanoi
On March 24, VinFast officially introduced the electric car model VF e34 in Vietnam. This is an electric car model positioned in the class C SUV segment, with a selling price of VND 690 million. The first electric car has two ways of charging: at home, using 220V civil electricity or at the charging station built by VinFast.
In Hanoi, VinFast's model of fast charging stations has been installed, especially when the VF e34 is sold, showing that the automaker is ready for a complete electric vehicle ecosystem. customer need.
VinFast has not released much information about charging points, however, VinFast's charging poles are CCS combo 2 (Combined Charging System) standard – large capacity one-way charging, fast charging.
According to information on this charging station, the wiring provided by the manufacturer MIDA is currently supplying many famous brands such as Nissan, Volkswagen, Tesla, Porsche, Honda, Ford, Toyota.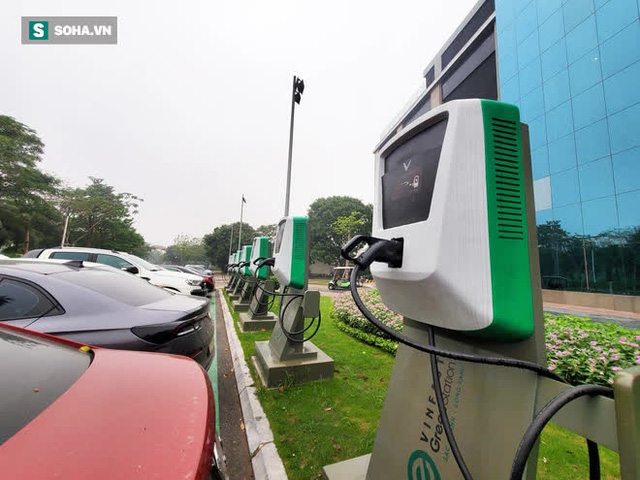 Model of electric car charging station VinFast in Long Bien, Hanoi.
Electric vehicle charging stations in the near future will be located in parking lots, shopping centers, urban areas …
In terms of scale, the Vietnamese car company plans, in 2021, to deploy more than 2,000 charging stations with more than 40,000 charging ports for electric motorcycles and electric cars at the parking lots of locations in the province / city center such as : apartment building, office building, commercial center, supermarket, bus station, public car park, university, college, hotel.
Although installed in the parking area, it will not change the capacity of the site layout.
This car company calls for partners who are individuals and businesses to have suitable premises, cooperate with VinFast to install and operate electric vehicle charging stations (business cooperation of electric vehicle charging stations).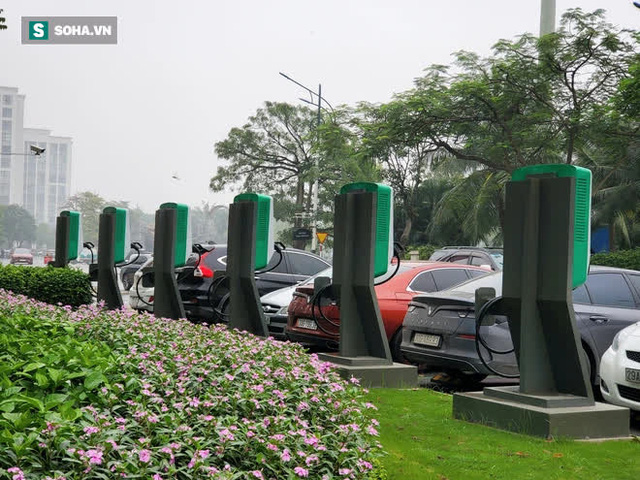 Although installed in the parking area, it will not change the capacity of the site layout.
In addition to electric car charging stations, at some points in Hanoi, Klara, Ludo … electric motorcycle charging stations … have been put into operation, free for customers to use.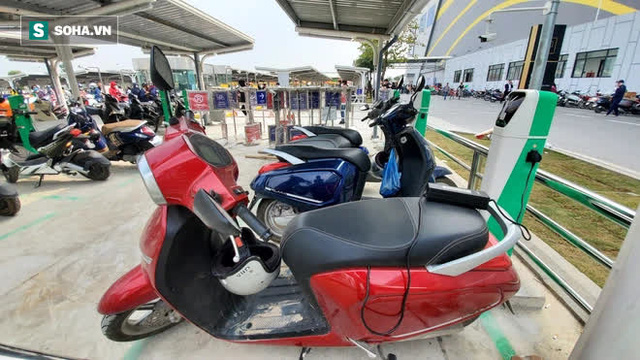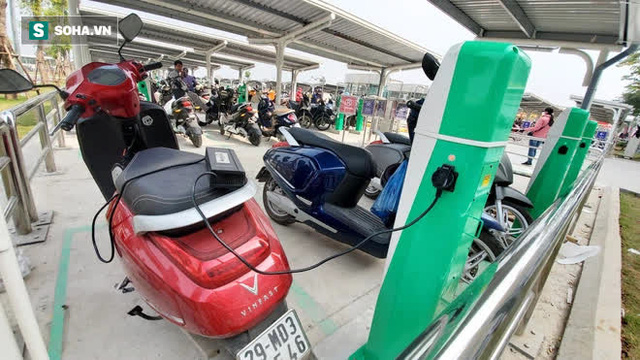 Electric motorcycle charging station at Vinhomes Ocean Park, Gia Lam, Hanoi.
Car manufacturers arrange for customers to use electric motorbikes normal charging stations, fast charging stations and battery rental stations. In particular, the fast charging stations are arranged by VinFast in public places, car parks, VinMart + convenience stores, … With a very high charging speed, fast charging stations only need about 20-30 minutes to be able to Provide enough power for the lithium battery for electric motorbikes.
Source : Genk