Close-up Bphone B86: Waterproof "IP68 Plus", dual camera "like 5 cameras", Snapdragon 675, eSIM, price 8.99 / 9.99 million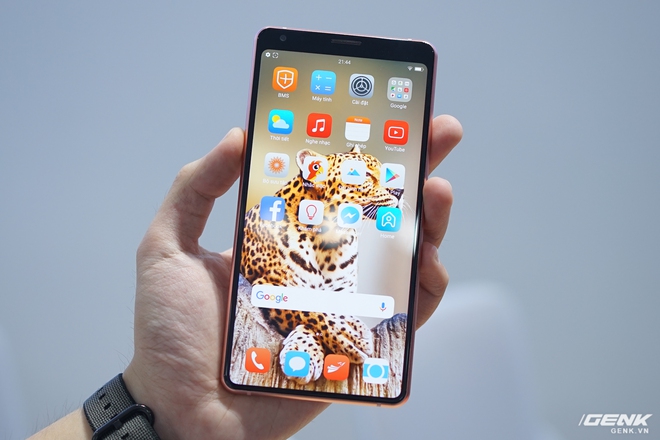 The screen of Bphone B86 is similar to the previous generation of Bphone 3 with a bottomless screen design, no rabbit ears, no water droplets. This screen has a size of 6.1 inches, Full HD + resolution and IPS LCD technology.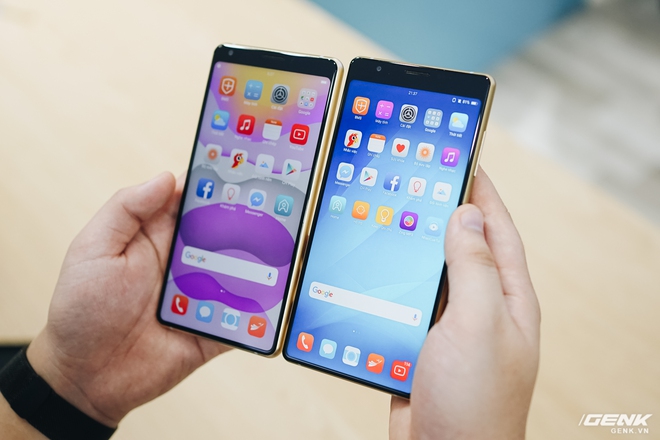 Compared with Bphone 3 (right), engineers of BKAV were able to collapse the upper border of Bphone B86s (left) a bit.
BKAV says Bphone B86 is "the first smartphone without buttons". Indeed, the right edge of this device does not have any buttons. To increase / decrease the volume, instead of using buttons like other smartphones, users will perform gestures.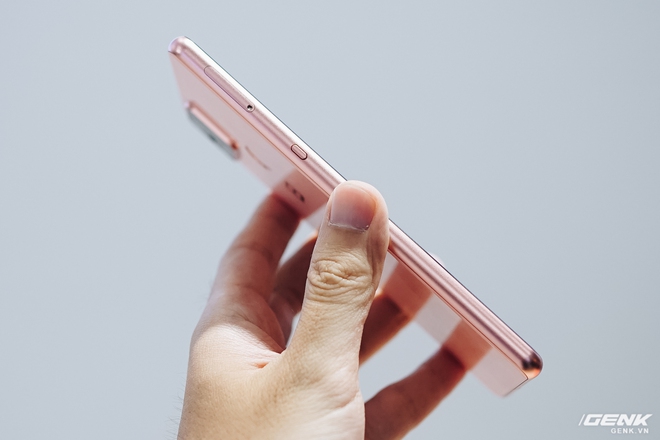 In fact, this device still has a "reset" button on the left side. This button will help users restart the computer in case of a hang.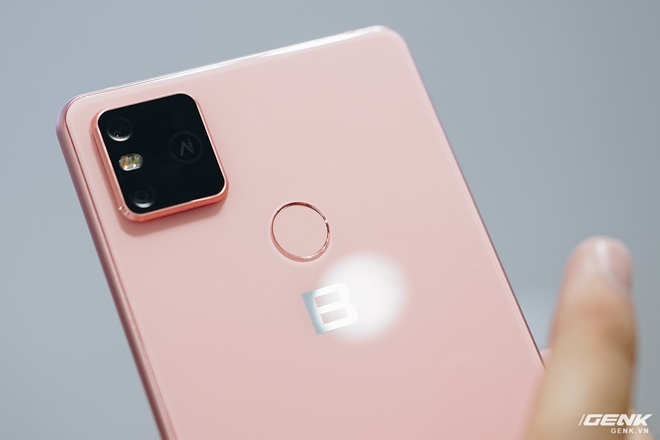 Bphone B86 still uses the traditional fingerprint sensor on the back. The reason for choosing BKAV is traditional fingerprint sensor rather than under-screen fingerprint sensor because according to BKAV CEO Nguyen Tu Quang, the under-screen fingerprint sensor "brings the experience not good enough, the response is slow, insensitive ".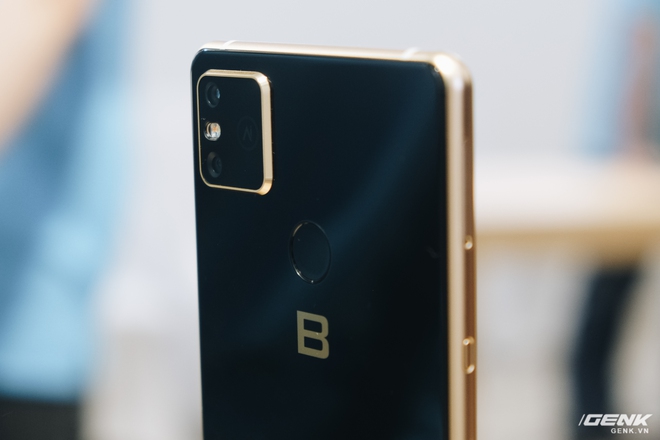 Inheriting advantages from its predecessors, Bphone B86 is also water resistant. However, the water resistance standard on Bphone B86 is "IP68 Plus", a standard created by BKAV itself. The reason BKAV created this standard is because Bphone B86 is able to survive 2m below the water level for a period of 30 minutes, higher than the 1.5m of IP68 standard.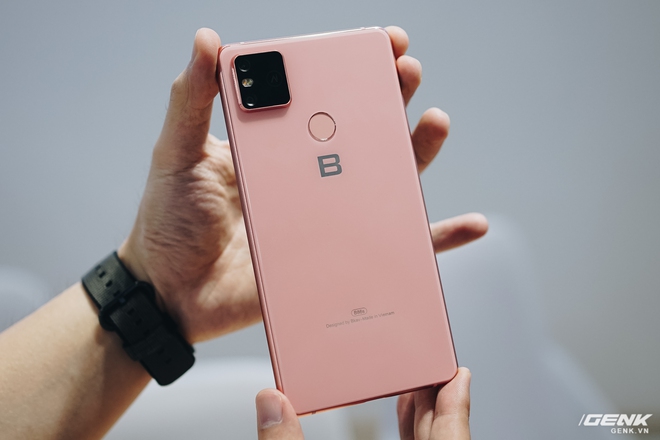 The biggest difference in the design of Bphone B86 is the square camera cluster. BKAV said this camera cluster is "good wood, good all paint", when this large camera cluster is integrated with many powerful features.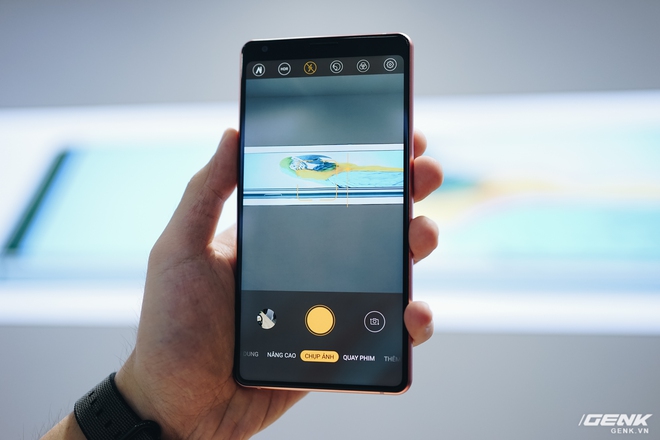 Bphone B86 is equipped with 12MP dual camera. The number of cameras is small, but BKAV CEO Nguyen Tu Quang confidently said that "2 cameras of Bphone B86 are equivalent to 5 cameras of other smartphones". Unfortunately, Bphone B86 can not optical zoom or super wide-angle photography like many smartphones today.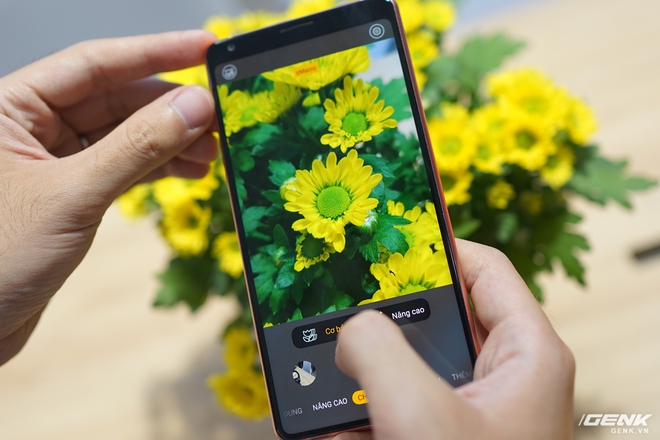 In return, Bphone B86 has a number of features such as macro photography (sMacro), product photography or moment capture.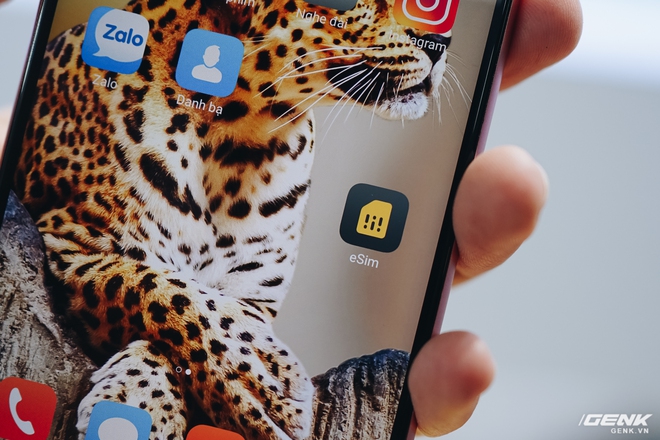 Bphone B86 is a rare mid-range smartphone in the market with eSIM (electronic SIM) integrated.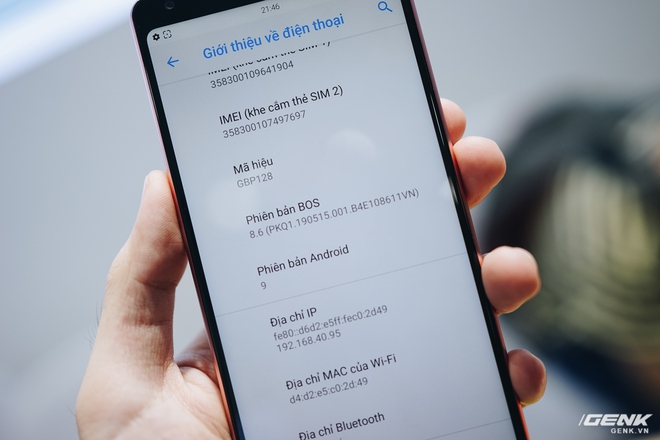 Bphone B86 runs BOS 8.6 operating system on Android 9 platform, relatively old.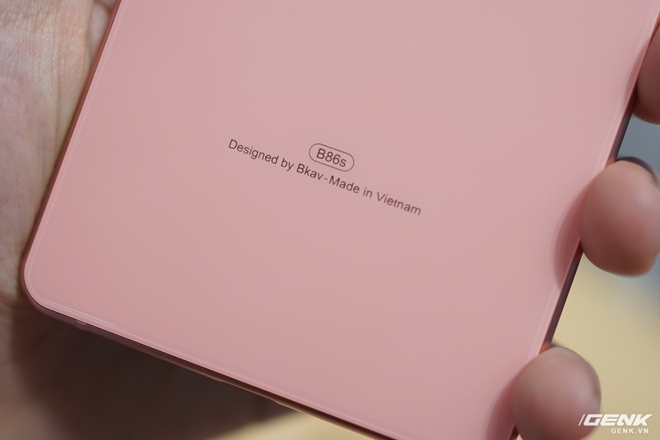 Besides Bphone B86, BKAV also launched Bphone B86s with the difference in memory capacity. Bphone B86 has 64GB of internal memory, while Bphone B86s is 128GB. On the other hand, both machines have the same performance with Snapdragon 675 chip and 4GB RAM.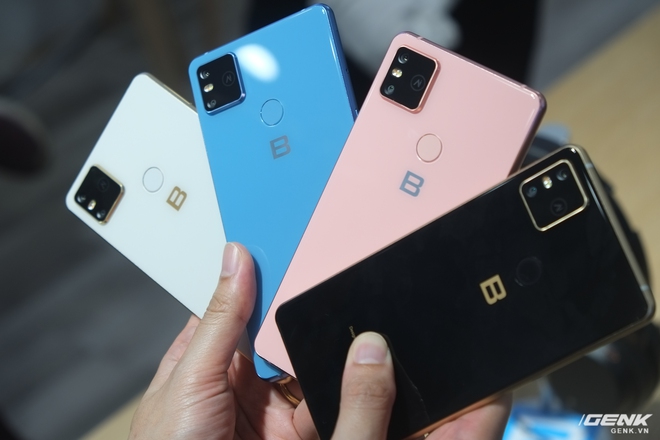 In addition to the internal memory capacity, users also have 4 different color versions to choose from.
Configure Bphone B86 / Bphone B86s:
– CPU: Qualcomm Snapdragon 675
– RAM: 4GB
– Internal memory: 64GB (B86) / 128GB (B86s)
– Screen: 6.1 inch, IPS LCD, Full HD +
– Battery: 3000mAh
– Operating system: BOS 8.6 on Android 9.0 platform
– Selling price: VND 8.99 million (B86) / VND 9.99 million (B86s)
Source : Genk