Climate change causes water levels to rise, the Netherlands built the world's largest floating office to cope
Described by the Powerhouse Company as the world's largest floating office, the recently completed Floating Office Rotterdam (FOR) office complex is designed to rise with water levels in response to climate change events, making it possible for the office to rise. meets all the electricity needs from the solar system and can be easily recycled at the end of its useful life.
FOR was inaugurated by King Willem-Alexander of the Netherlands along with former United Nations Secretary-General Ban Ki-moon and IMF managing director Kristalina Georgieva. This floating building serves as the headquarters of the Global Adaptation Center, managed by Ki-moon, and also houses ABN Amro bank, RED firm, design firm Powerhouse Company. And there is a restaurant on board.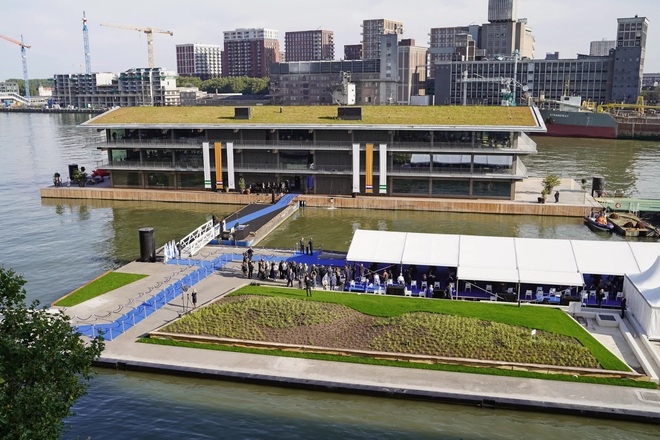 The project is located in Rotterdam's Rijnhaven port and is part of a larger area redevelopment effort including Mecanoo's Rotterdam Maritime Centre.
FOR has an area of ​​3,606 square meters and includes a large terrace area, as well as three floors, with the upper floors having overhanging balconies to shade the lower floors. At the top there is a green roof planted with grass. Structurally, it is made from prefabricated wood and rests on 15 concrete buoys anchored together to create a sturdy floating platform.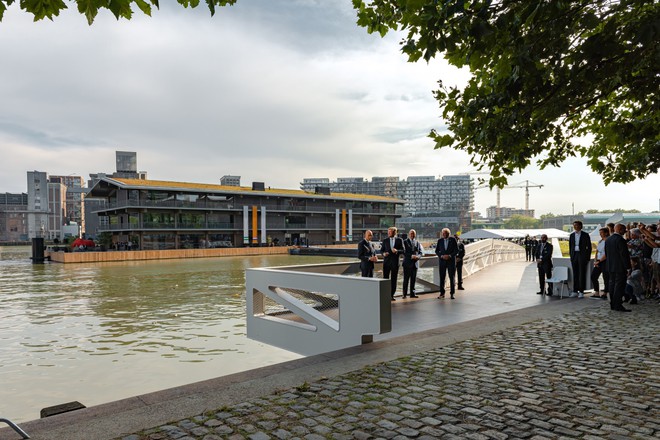 All the power required for the building comes from an 800 square meter solar panel connected to a battery. It also uses water in the harbor as a heatsink to help with efficient heating and cooling. FOR will maintain this location for up to a decade, after which time the floating office building may be moved to another location, subject to request.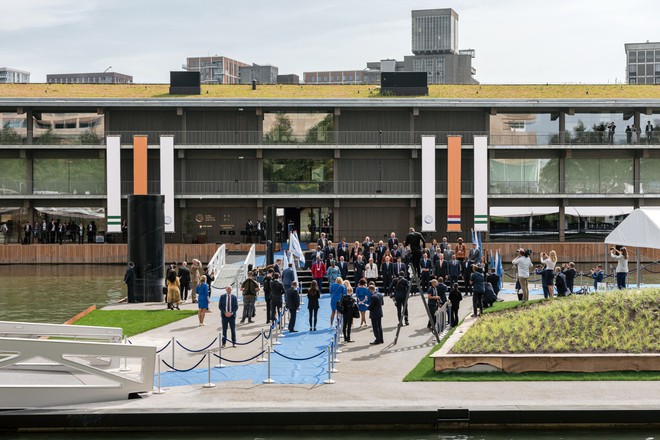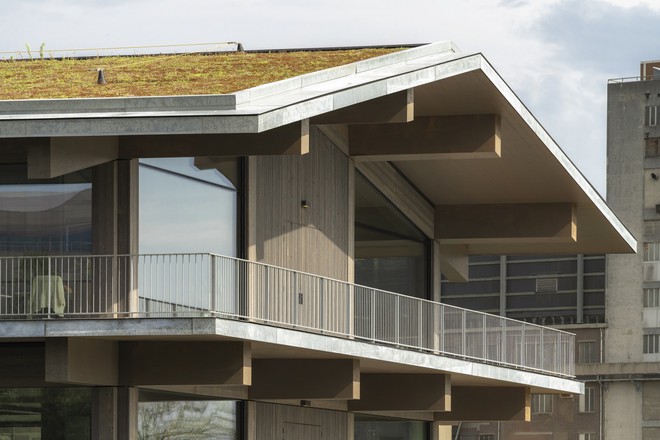 Powerhouse said: " The building is designed to be climate resilient and will emerge if sea levels rise due to climate change. The climate-resilient office is both an illustration of the mission of local institutions and an example of how to build sustainable floating structures."
Reference: Newatlast
Source : Genk