Chinese children and 7749 ways to bypass the "game addiction" system: Use fake ID numbers, go to the net shop, scan their parents' faces when they sleep to enter the game
China is one of the countries that have enacted many laws and measures restricting the most strict gaming in the world. The government here pays special attention to electronic addiction among young people, especially children and adolescents. That is why they have asked companies and studios to apply a number of methods such as limiting play time per day, with children under 18 years of age being 90 minutes / day or 3 hours / day on holidays. ceremony.
However, in an age when children are exposed to technology very early, these boys do not lack the way to bypass the strict measures above. Not only playing electronic games, there have been many cases that even made parents cry when they discovered that their children "accidentally" consumed a lot of money on the card just to buy a few items in the game. The problem was so serious that Xinhua had to publish an article to criticize many gaming companies that are deliberately ignoring this situation, for profit purposes that go against the rules of the government.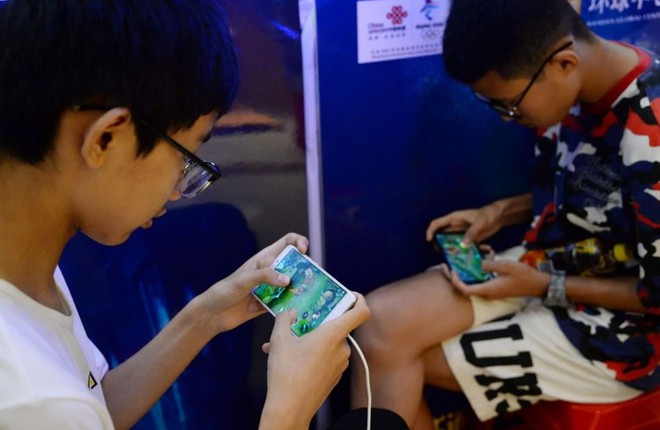 Chinese children have many "initiatives" to bypass measures to limit the time playing video games during the day.
Not stopping there, the more complex and strict the law is, the more sophisticated and creative ways children will be able to plow the game to. Daniel Ahmad, a gaming analyst at Niko Partners, said children have been taking advantage of the real-name account registration systems, launched since 2007, to trick manufacturers and consumers. That game is not limited to time: " Because of the technology limitations, these systems always have holes so that children can fill in fake information, buy accounts that are supposed to be for adults. , or using a parent's account to bypass restrictive laws . "
The demand from child gamers is so high that now there has been a whole industry of providing fake information (for adults) for me to be able to bypass the account registration round. More worrying, buying these fake accounts is very simple and easy, just like when we order on Taobao or other e-commerce platforms. On the other hand, if you do not want to complicated transactions, children can also go to the arcade smartphone shop (in simple terms, it is a net shop but using a smartphone instead of a computer). Here, the children can play games with pleasure for only about $ 0.14 / hour.
Besides, not every game maker is serious about the restrictions imposed by the Chinese government. Late last year, the Consumers Association in the country discovered 17 of the 50 most popular titles that could be easily accessed using fake IDs without any complex verification. both.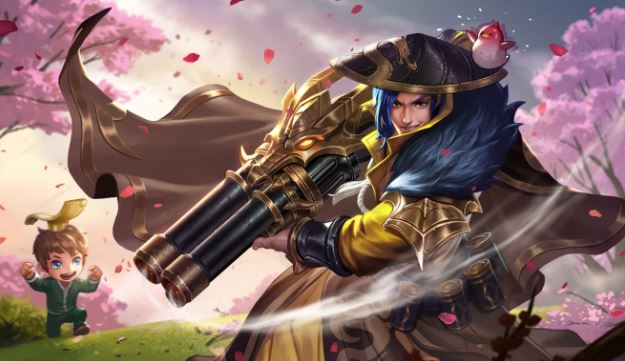 Attraction from games like Honor of Kings has caused young Chinese, especially young children, to find ways to bypass the government's "anti-gaming" measures.
The time when the Covid-19 epidemic broke out was also when the gaming industry exploded, and the problem here became more painful than ever in China. Many parents have discovered that their children have been able to use their phones to play games on their own saved files (ie playing with an adult account to avoid time constraints). .
A consumer protection council in Shenzhen received a 360% increase in complaints over the same period last year, mainly focusing on the issue of children spending too much time plowing games. when you have to stay indoors all day to work out social spacing. About 14% of these comments said their children spent more than $ 1,400 to make in-game transactions.
The negative reality is clear, but it is not simple to fix it. In November 2019, China continued to enact an additional law restricting both daily gaming time and the amount that children can use in their games. Big companies like Tencent and NetEase have also started to apply their own limited terms to appease the government. The two most popular games in China today, Honor of Kings and PUBG Mobile, have all performed cross-checking of the player's identity card number with the database provided by the police. In addition, they also allow parents to "kick" their children out of the game at any time.
Tencent even uses more advanced technologies such as machine learning or facial recognition to force children to abide by restrictive laws. The process of scanning the face of the player has been applied to Honor of Kings since 2018 but has been called the "dangerous antics" by the media because of the security risks that it can cause.
However, even these state-of-the-art technological measures can sometimes not prevent the mischief of young "game addicts". Tencent has made a report on the situation of children who have signed up for an account under their parents' names, then used a smartphone to scan their faces while they sleep to get into the game. Even more cleverly, some even ask strangers, such as employees at supermarkets and pubs, to pretend to be their parents and persuade the studios' customer service staff to eliminate things. Item limit. If they fail, many of them even deliberately distort their voices to pretend to be their grandparents to persuade them.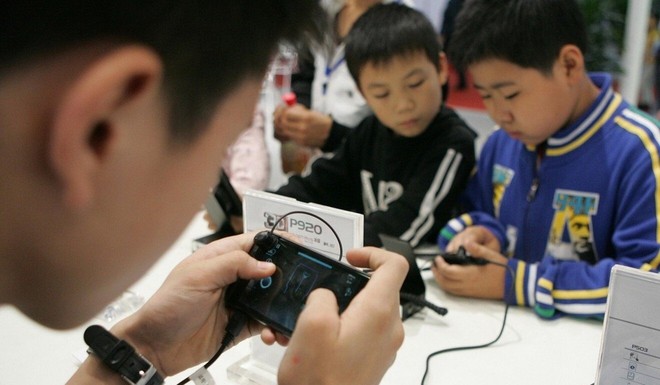 The mischievousness of young children is causing headache for game studios to find ways to limit the time they play games every day.
Recently, Tencent has updated its "anti-gaming" system and confirmed that they will gradually launch in upcoming games. Earlier, the company said it would use machine learning to determine a player's age through actions and behaviors of that person in the game. In order to limit the tricks that children can think of, Tencent will keep all the evaluation criteria they use for their technology confidential.
Daniel Ahmad said: " Young children will always find ways to exploit the gaps in the game system so that they can bypass the time-limited laws. However, this situation will soon end, or at least become more difficult because "anti-game addiction" technology solutions are becoming much more modern and complicated . "
Contrary to Tencent and NetEase, small game studios have a hard time developing their own "anti-gaming" system. So in the future, it's likely that they will be forced to rely on Tencent themselves – currently working to license their machine learning system, to control children's gaming time. By the end of this month, regulators will begin reviewing games that do not comply with restrictive laws set by the government. And if there is no viable solution, small studios will be forced to pay royalties to use the technology provided by Tencent.
According to SCMP
Source : Genk