China suddenly "changed its voice" on Bitcoin
The Central Bank of China (PBoC) has called Bitcoin an "alternative investment channel" – an important shift in attitudes after Beijing drastically controlled the issuance and trading of virtual currencies for four years. before.
" We view Bitcoin and other virtual currencies as digital assets … These are alternative investment channels ," PBoC Vice Governor Li Bo said on January 18 at a conference hosted by CNBC. at the Boao Forum on Asia.
" Virtual money is not a currency, so the main role we will see in cryptocurrencies in the near future is an alternative investment channel ," said Li.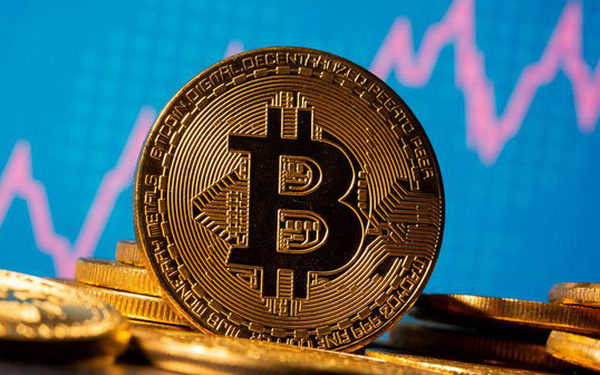 The crypto world calls these statements by the senior official from the PBoC "progress" and has begun to wait to see if the PBoC will introduce changes in its regulation.
Bitcoin price was more stable after this announcement was made. At 14:30 Vietnam time, Bitcoin price according to data on Coinmarketcap.com stood at 57,315 USD, down more than 0.1% compared to 24 hours ago. On April 18, Bitcoin price sometimes dropped to $ 51,500 due to news of power outages in Xinjiang – an important source of electricity for Bitcoin mining.
In 2017, China banned the initial issuance of virtual currencies (ICOs) – a way for companies to raise capital by issuing virtual currencies. That same year, Chinese authorities shut down crypto exchanges in the country. All of these moves stem from fears of financial instability.
Seeing cryptocurrencies " as an alternative investment channel, many countries, including China, are still considering and considering the right oversight. At least, we need to have some regulations to prevent it. speculation on these assets, because speculation can pose a great risk to financial stability, "said Mr. Li.
According to Mr. Li, in the short term, the PBoC will maintain the current regulations on monitoring virtual currencies.
However, the statements that Mr. Li just made have received a positive response from the virtual currency community.
" I think this is an important statement and different from what they have said before the public about virtual money ," said Vijay Ayyar of the virtual currency exchange Luno said.
Since the beginning of the year, Bitcoin's price has risen by about 90% due to a growing response from institutional investors and large enterprises. Coinbase's IPO last week is considered a turning point for the crypto industry. Also last week, Bitcoin's price set a new all-time high above $ 64,000.
" Governments are realizing that cryptocurrencies are a promising asset but are still in the development stages and need to be regulated. China's regulation of cryptocurrencies is likely to be the next big booster for The virtual currency industry in the country is global , "Ayyar said of the motivations behind the PBoC's shift in attitudes toward cryptocurrencies.
China is also currently testing a PBoC-issued digital yuan, aimed at replacing cash and coins in circulation. The test of the digital currency is underway in many major cities in China, and Li said the experiment could extend to foreign tourists at the Beijing Winter Olympics in 2022.
Source : Genk