China launched the world's first 6G satellite into space
On November 6, China launched 13 satellites into earth orbit, aimed at testing 6th generation communication technology or 6G network.
These devices are launched into space by the Truong Chinh 6 missile launched from the Taiyuan Satellite Launch Center. In addition to carrying 6G network test satellites, the Chinese missile also carries Argentina's NewSat satellites, along with the Beihangxingsat-1 and Bayi-03 satellites, marking the first time a Chinese missile has delivered foreign satellites into space.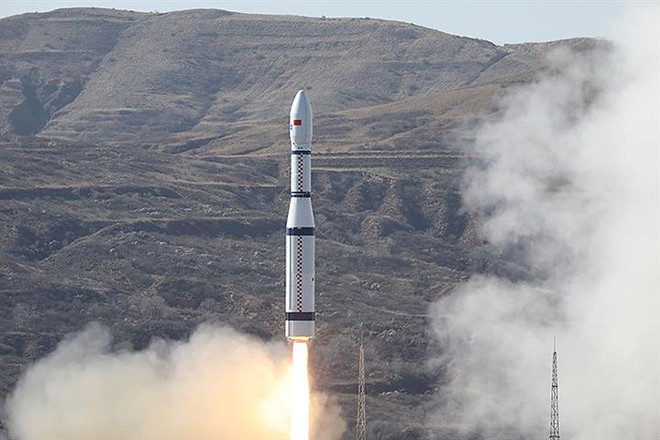 This 6G test satellite is the result of cooperation between companies Chengdu Guoxing Aerospace Technology, Beijing MinoSpace Technology Company and UESTC. It is also used to test the performance of 6G technology in space as the 6G band will be expanded from 5G's mmWave frequency to TeraHertz frequency.
The satellite is also the first engineering test involving the TeraHertz frequency communication application in space, according to Xu Yangsheng, a scholar of the Chinese Academy of Engineering.
6G technology is expected to deliver speeds up to 100 times faster than 5G, allowing uncompressed data transmission in space for long-range communication with low output power. This technology will allow TeraHertz frequencies to be widely used in internet satellites, said Lu Chuan, head of the UESTC's Institute of Satellite Industry Technology.
Refer to YicaiGlobal
Source : Genk