Chile: Forest rangers install "digital nose" on tall trees to smell forest fire
Looking up at a tall tree in the Chilean forest, you may have a white device attached to the tree the way your home wifi modem is hung on the wall. This is a "digital nose" that allows Chilean rangers to detect an early trace of a fire, enabling firefighters to respond promptly.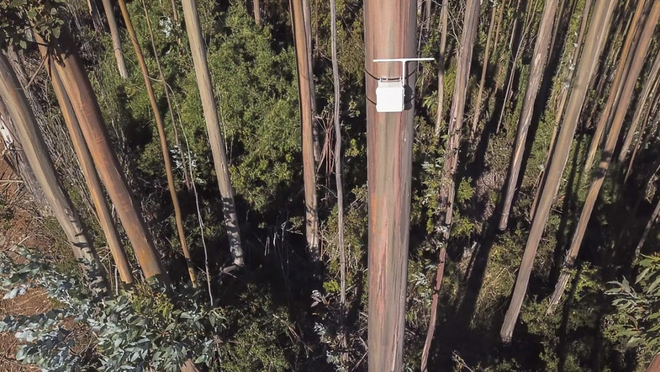 " We have saved about 12 minutes from the time the fire was discovered until the first people arrived on the scene, " said Andres Arana. Arana is the director of the division of DataRobot, a joint venture with Entel Ocean – a division of Chile's largest telecommunications company to implement this "digital nose" project.
Whether it's a house fire or a forest fire, sooner or later; The fire can spread very quickly and early detection of fires up to 12 minutes can save a large area of ​​forest significantly, and can even prevent the fire from reaching residential areas near the forest.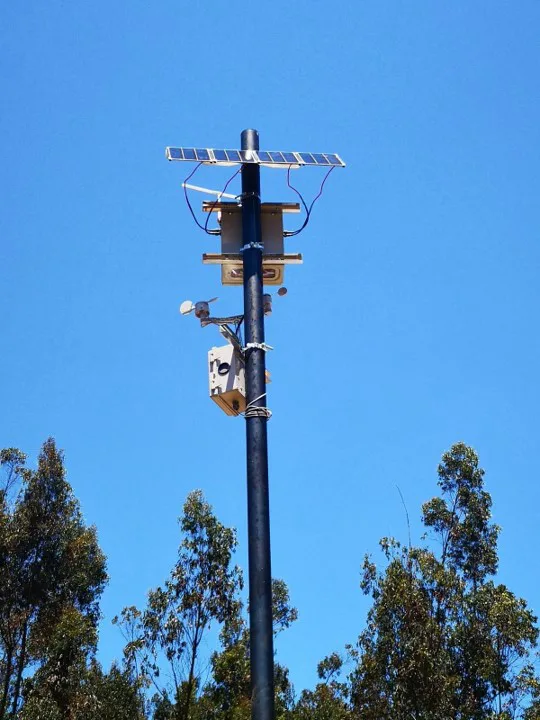 This sensor will collect as much information as possible about the region's air. " They receive data regarding airborne particles, relative humidity and regional temperatures ," said Leonor Ferrebuz from Entel Ocean. The collected data will be processed by DataRobot's AI; Based on information from past forest fires, DataRobot's algorithm can detect fires.
This "nose" can distinguish between what is a forest fire and what is a bonfire of a camper.
Climate change is making forest fires more intense, causing more damage, and this is the best time to attach this device to the rest of humanity's forests. Like Chile, many other localities are also at high risk of forest fires.
Forest rangers can only control a large part of the forest, these sensors can soon become effective forest fire prevention routes. When they "smell" smoke, they will send a notice to the rangers in the area to identify the problem. Up to now, Chilean forest rangers have recruited 300 new soldiers – modern smoke sensors.
" We provide yet another element to the fire alarm chain, because we can detect the problem before an eye can see the problem, whether it is due to the vision of machines or people. " Ferrebuz expert said.
Refer to FastCo
Source : Genk