Cheap iPhone has "died" in Vietnam
Apple has never made a low-cost iPhone. Apples only lower the prices of their old high-end products so that users can access them more easily. In developing markets, the way Apple chose is to keep the super old iPhones and consider it as a low-cost product category and sell it to consumers. For example, when launching iPhone X, iPhone 8 and 8 Plus, the company still sold in Vietnam models such as iPhone 6S or 6S Plus, while in developed markets, these models were long dead.
At the lowest level, these old-generation iPhone models are sold for about 7-8 million dong, on par with many mid-range mobile phones. Although they are quite inferior in terms of configuration but are labeled "defective" products, these products still have a place in the market, becoming the top choice of those who love Apple products but do not. want to spend too much money.

The current Apple product portfolio has no room for low-cost models.
However, in the context of the growing Vietnamese market, such products are no longer available. About 2 years, the "cheap" products of Apple have ceased to exist in the market.
Surveying the list of genuine iPhone products sold in Vietnam, the cheapest model is the 64 GB iPhone SE priced at 11.49 million VND, the 64 GB iPhone XR is priced at 13.49 million VND and the iPhone 12 mini is 17. 19 million dong. None of the options were priced under 10 million dong.
Looking at the categories of other major manufacturers like Samsung, Oppo, users will see a huge difference. If the price is under 10 million dong, Samsung offers about 15 models while Oppo also has over 10 models.
"The removal of Apple iPhone models priced below 10 million dong may be part of its predetermined roadmap. Apple is always particularly interested in a premium experience for its products, while such products are. Too old systems can disrupt the user's experience, or not take full advantage of the new features of the iOS operating system, thereby affecting users' confidence in the Apple brand ", Mr. Lac Huy – a representative of a large retail system in Vietnam said.
Anh Huy also said that the fact that Apple keeps super old products in Vietnam in the past is to attract users to their ecosystem at a reasonable price. When the market size is large enough, the company's priority will be for other factors.
Similar to this point of view, Mr. Tuan Anh, a representative of the system that specializes in trading Apple products, said that Apple always wants to optimize profits, while the retention of obsolete products causes the company to maintain the production lines, old components while the selling price of products is not too high. Eliminating these products and providing new models with higher selling prices is to maintain the company's optimal profitability policy.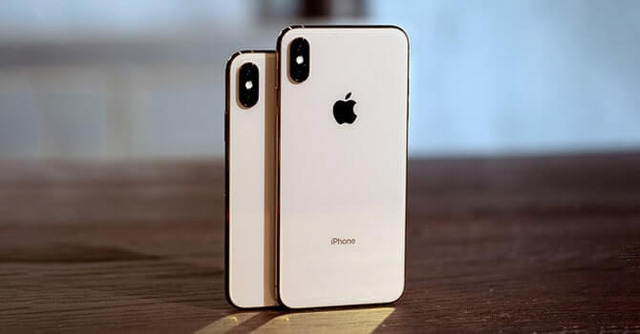 To compensate for users, Apple has tried to expand its product range to reach many different groups of customers. As can be seen, the iPhone product line has never had so many models sold on the market. Currently, in addition to 4 models of the iPhone line, Apple sells to Vietnam both iPhone 11, iPhone XR and iPhone SE. The iPhone 11 and 11 Pro duo have also just sold out in Vietnam.
Although it has disappeared from the mainstream market, users can still find and buy cheap iPhone products at some stores selling hand-held phones, mainly used goods. For example, the used 64 GB iPhone X is sold for about VND 8 million, iPhone 8 Plus for 7 million, and iPhone 8 for 4.5 million. Older products such as iPhone 7 and 7 Plus are also widely available. However, with these deep-life products, users need to be especially careful to check the screen death, battery capacity as well as carefully pay attention to the store's warranty commitments to choose the most satisfactory product for me. It should be noted, these are not sales channels promoted by Apple nor authorized retail channels of the company.
Source : Genk