'ChatGPT is not trusted in the legal field'
At the panel discussion on the topic: "Emerging international developments in Artificial Intelligence and its impact on creative works and copyright: Impact on the IP world", by the Content Creators Alliance Recently held in Hanoi by the Digital Content Creation Alliance (DCCA) in collaboration with the Motion Picture Association of America (MPA), Professor Jane C. Ginsburg (Columbia Law School, USA) discussed intellectual issues. artificial intelligence (AI) and its impact on creativity and copyright worldwide.
Professor Jane C. Ginsburg (Columbia Law School, USA) in a sharing session on the impact of AI on intellectual property rights in the digital environment.
Professor Jane shared about the process of building and developing copyright protection law in the US, the ongoing copyright issues in Vietnam and Korea, and also discussed her experience in handling such issues. cybersecurity and how to adapt to social changes.
In particular, the Professor mentioned issues related to artificial intelligence (AI), an issue that is of great concern in the world. She thinks that the information that ChatGPT replies to seems very smart and interesting, but the more you read it, it can be seen that it is information gathered from many sources and does not really make much sense, especially legal advice. Professor Jane recommends that students should not use AI applications to support research or learning because this information is not completely reliable.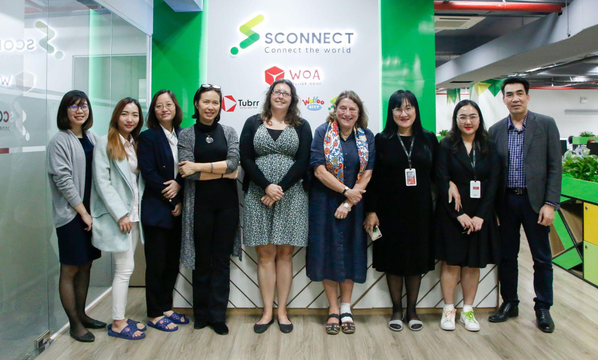 Professor Jane shared about intellectual property issues with members of the Digital Content Creation Alliance (DCCA) and Sconnect's staff.
The Internet has become an indispensable part of social life, opening a flat world that dissolves many boundaries, creative products need stricter protection measures. In particular, it is easy to see that the outstanding development of technology and the fact that artificial intelligence begins to participate more in life will create a significant impact on the multi-industry situation.
As technology develops, there are more and more forms of piracy from accidental to intentional, so updating and understanding how to protect copyright on digital platforms will help. help content creators, digital entrepreneurs better protect their intellectual property.
Source : Genk