CEO Nham Chinh Phi encourages employees: Let's fight for a day 'no one dares to bully us'
Ren Zhengfei, the 77-year-old founder and chief executive officer of Chinese telecom giant Huawei Technologies, recently told employees that "peace can only be achieved through fighting" and they should fight to have a "no one dares to bully us" day.
The message from Ren, who has a habit of using military and philosophical jargon in his speeches and writing, was included in a two-and-a-half minute video published by Huawei, with the goal of clearly motivating employees in the context of the company's struggle to cope with the sanctions of the US government.
"We must go through hardships and brave sacrifices to fight for a peaceful environment for the next three decades, so that no one dares to bully us. We are fighting for ourselves and our country," said the Huawei CEO.
"We will enjoy eternal glory like the sun and the moon, if we dedicate our lives to the country. We will be admired both on Earth and in heaven, if we can be reborn. like a phoenix".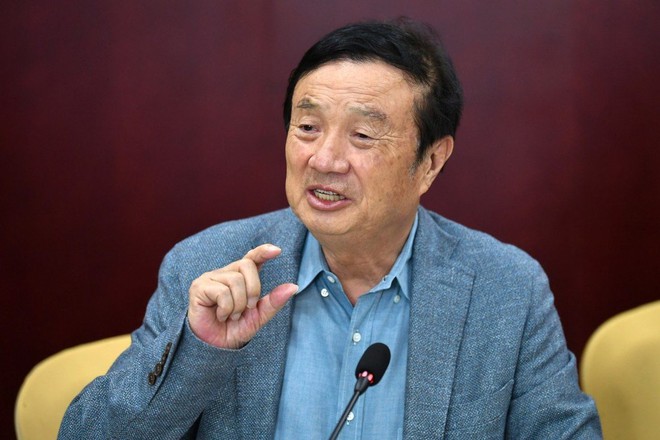 Huawei CEO Ren Zhengfei during an interview in Taiyuan, Shanxi province, China, on February 9. Photo Xinhua News Agency
Video of the speech was recorded at the unveiling ceremony of the four new "legions" – as Mr. Ren calls them – essentially inter-departmental groups (beyond the existing one in the coal industry) that will be responsible for finding seek revenue growth to replace Huawei's smartphone business. The division is being crippled by US restrictions on access to high-end chips.
The four new groups will focus on smart highways, customs and ports, solar energy, as well as energy solutions for data centers. These are the target markets chosen by Huawei as important areas to revive its business momentum.
Huawei's revenue for the first nine months of this year fell 32% from a year ago.
The video released by Huawei, titled "The road to victory is a walk without return", also includes videos of Huawei employees shouting in unison: "Will win, will win." . The video was also posted online by China's state-run People's Daily .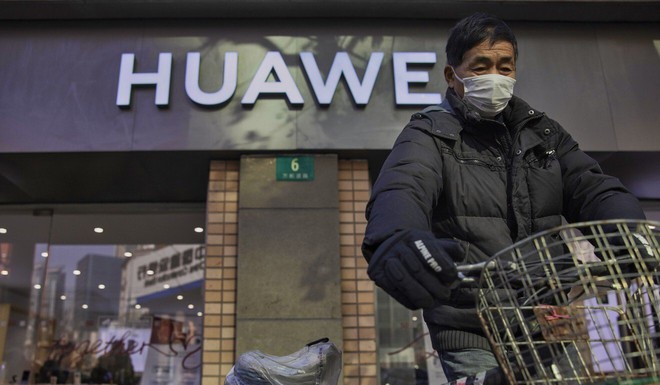 A man walks outside a Huawei store in Shanghai, China, January 10, 2021. Photo: EPA-EFE
Huawei soon found itself at the center of the geopolitical rivalry between the governments of Beijing and Washington.
Meng Van Chu, Ren's daughter and Huawei's chief financial officer, is being portrayed by China's official media as a national hero after she was released from nearly three years of house arrest in Canada. pending an extradition request from the United States.
At the same time, Huawei is also facing strong headwinds in its efforts to move ahead, in the face of US sanctions.
The Chinese tech company is rapidly losing ground in the global smartphone market, while sales of its telecommunications equipment are facing resistance in some countries.
As reported by Bloomberg last week, Huawei is also talking to potential buyers for its server business. Because this part is based on chips from the US giant Intel.
Huawei has been trying to expand into new business areas. Those initiatives include expanding its cloud services operations in the Asia-Pacific region, helping domestic businesses cut carbon emissions, providing more 5G base stations and equipment. core network equipment for China's major telecom operators, or increase patent licensing agreements and establish partnerships for mobile devices using their HarmonyOS platform.
Last year, Huawei sold its low-cost smartphone brand Honor to free that business from the impact of US sanctions on its former parent company. However, recently, US Senator Marco Rubio pressured the Biden administration to put Honor on a blacklist like Huawei.
Refer to SCMP
Source : Genk