Capture your creative ideas with the smart notebook Hannsnote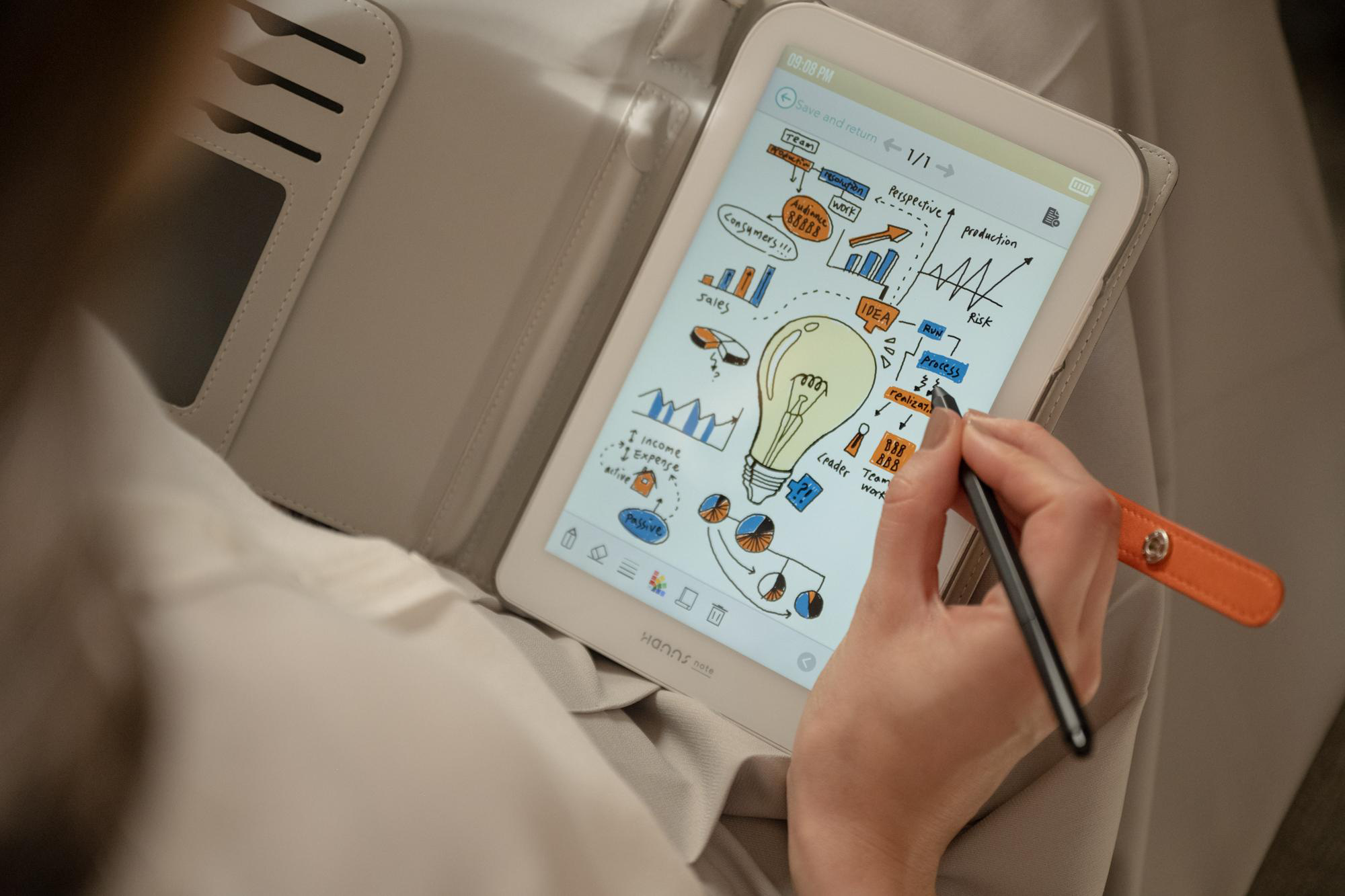 Hannsnote is a smart electronic notebook with the ability to take notes and sketch ideas with ease. Although born after many brands, Hannsnote still won the hearts of many customers and is one of the most sought-after products. Let's find out how this "small but martial" smart notebook conquers users.
Record everything with Hannsnote
Hannsnote smart notebook is designed with compact size, 8-inch screen with 800×1280 resolution to display notes clearly. Despite its small size, this device has extremely "huge" memory with a capacity of up to 128M, helping users to record and organize creative ideas easily. The capacity of Hannsnote is equivalent to 1000 pages of paper, which is 10 times larger than a regular notebook. Users also do not need to worry about security or data loss because Hannsnote uses cloud storage, data will be saved safely without loss or theft. Users also do not need to worry about "forgetting" the notebook at home because Hannsnote is directly linked to smart devices such as computers or phones, making it quick and easy to share and store information with just a few clicks. simple operation.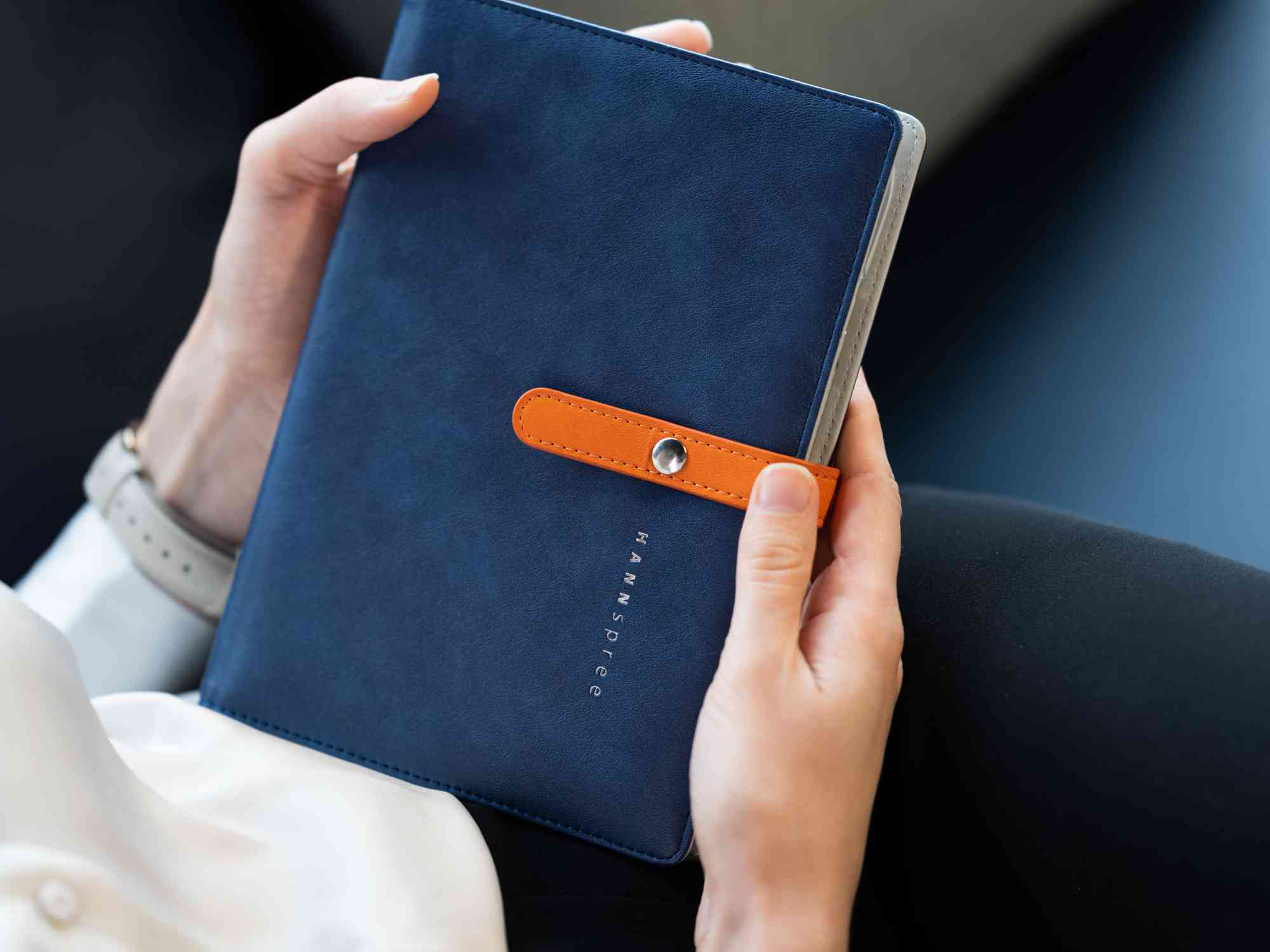 Unleash your creativity and get inspired with Hannsnote
The great advantage of the Hannsnote smart notebook is its lovely design with a convenient leather cover. Hannsnote also has its own card holder, pen holder and charger that is extremely neat and tidy. Hannsnote's display can show three different paper patterns, different pens, and strokes that make taking notes more enjoyable. Instead of using a boring type of note-taking like traditional notebooks, users can "change the wind" and make ideas full of color according to personal preferences. The Hannsnote pen tip uses modern technology, is extremely sensitive, and the operations of writing, erasing or erasing data are extremely simple.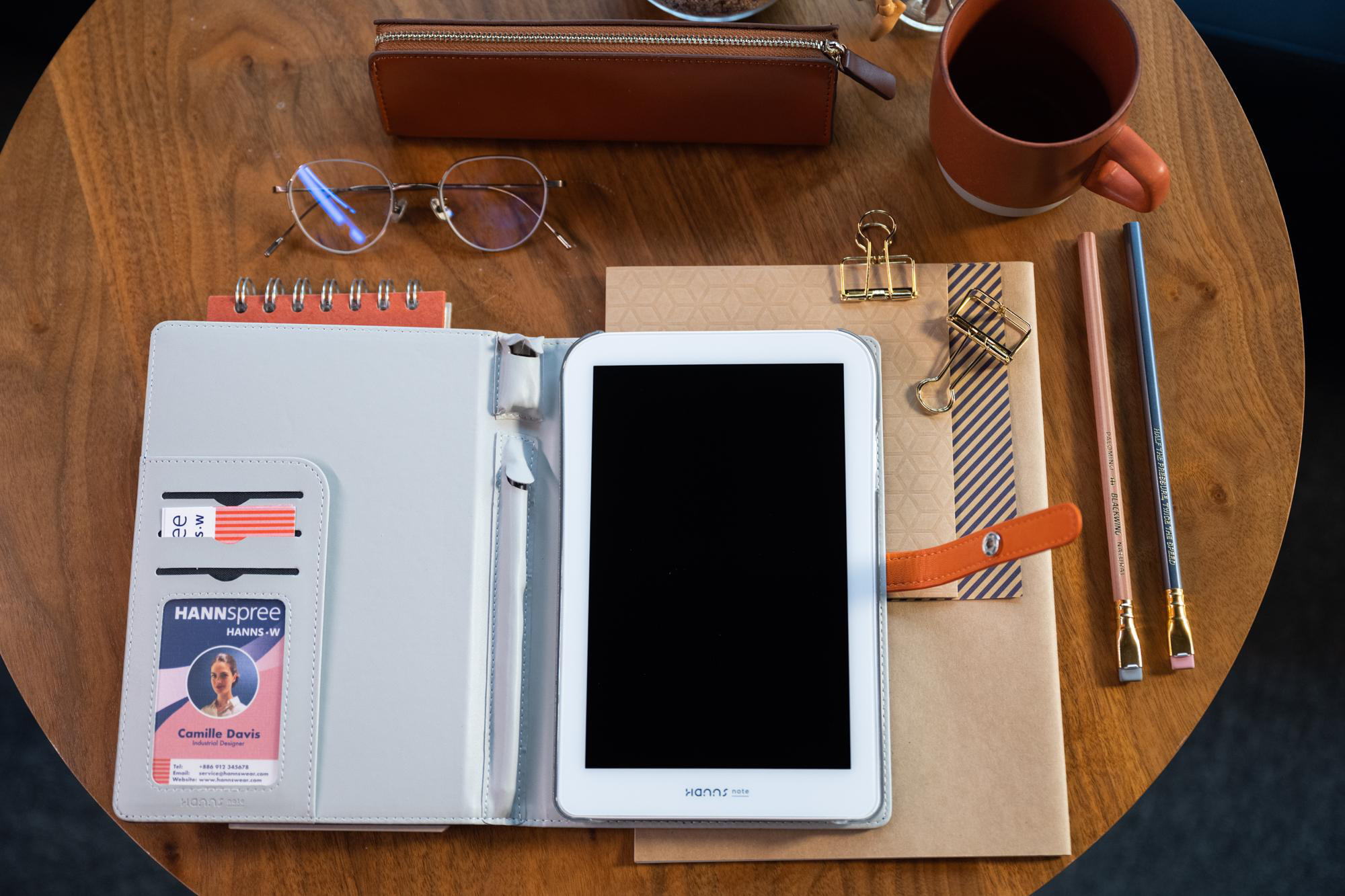 With Hannsnote, users also do not need to worry about inspiration being interrupted because the product has a long life, with only 2 hours of charging, you can use Hannsnote continuously for seven days. The dark display keeps you up to date with creative ideas day or night. In addition, unlike other technology devices, when taking notes with Hannsnote, users are not bothered by email notifications or calls and messages from social networks, ensuring a private space where only you and your creative ideas.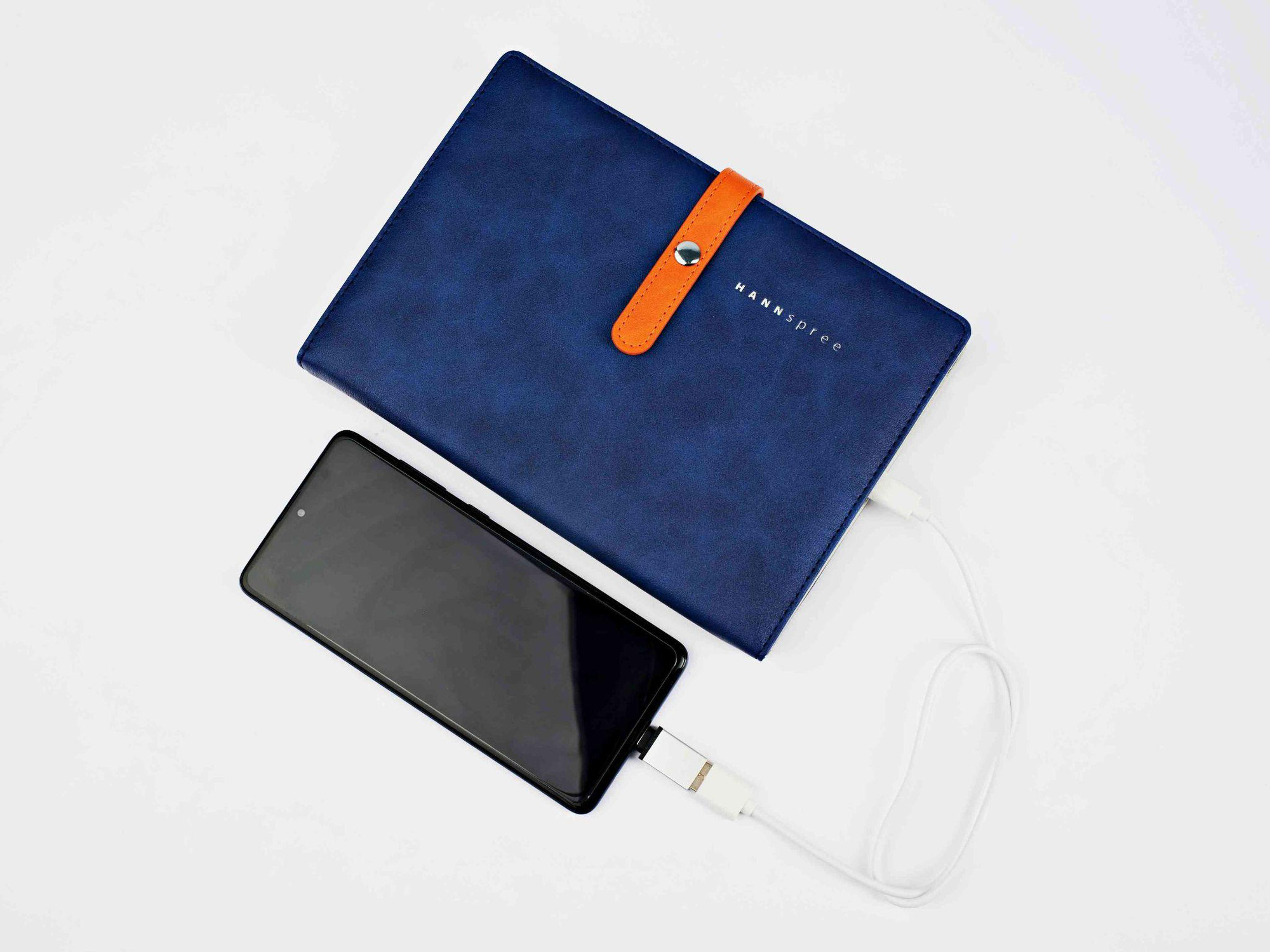 Who are Hannsnote notebooks suitable for?
Hannsnote is an extremely useful and versatile product, suitable for many audiences. Whether it's a student looking for a device to take notes, a commuter who needs a smart notebook to help with their work, or a content creator who needs a device to jot down ideas, Hannsnote has it all. Okay. With its extreme features and fashionable appearance, Hannsnote has conquered not only young people but also those who are used to traditional notebooks, becoming an effective friend of users. Hannsnote has extensive coverage in many countries and created a big fever in the writing community, conquering even the most demanding customers.
Hannsnote is a meaningful gift to give to your friends and relatives to help them immerse themselves in new writing experiences. With no entangled chargers and a quick charge in a few hours, the Hannsnote is a pocket-sized smart device that can be taken anywhere without worrying about power failure.
Every idea, no matter how small, can create great things in the future. Therefore, jotting down all the ideas in your mind is the simplest way to generate new ideas. Sometimes great plans start with the simplest of keywords, so don't hesitate to write down your ideas with the Hannsnote smart notebook and enjoy your own creative world.
Hannsnote smart notebook brand information
Fanpage: https://www.facebook.com/hanns.w.vn
Lazada: https://bit.ly/3cNjB2e
Hotline: +886.987.127,553
Source : Genk