Can Made in China electric cars 'dominate' the world?: 3 out of 4 big companies continuously report losses, the 'big guys' are quietly rising again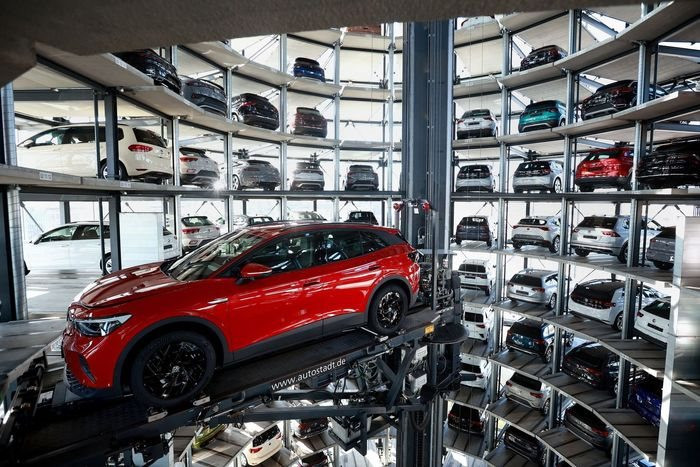 China's automakers are doing their best to ramp up production of electric vehicles, pushing the world away from petrol cars. However, as foreign competitors seek to regain lost market share, the road ahead for mainland electric car makers looks fraught with thorns.
China's largest electric vehicle exhibition event took place in Shanghai this week. The confidence of these electric vehicle makers is evident in the range of new models on display, from BYD's Seagull, a four-seater hatchback that starts at less than $11,500, to high-end luxury vehicles. from brands like Li Auto, NIO and Xpeng.
Ashwani Gupta, chief executive officer of Nissan Motor, said that three years ago, everyone wanted to "electrify" vehicles. Now, electric vehicles have grown much faster than many people anticipated. Mr. Gupta also added that China has "crossed the limit" when it comes to treating these as normal cars.
Last year, a quarter of new cars sold in China were electric or plug-in, with the number of vehicles increasing in doubles from 2021. Sales of cars with internal combustion engines fell 13%. Against this backdrop, foreign joint ventures are struggling to keep their share in the world's largest auto market, as domestic brands successfully capture consumer tastes in the electric vehicle segment. .
However, this field is increasingly crowded and brands have to work harder to differentiate their products.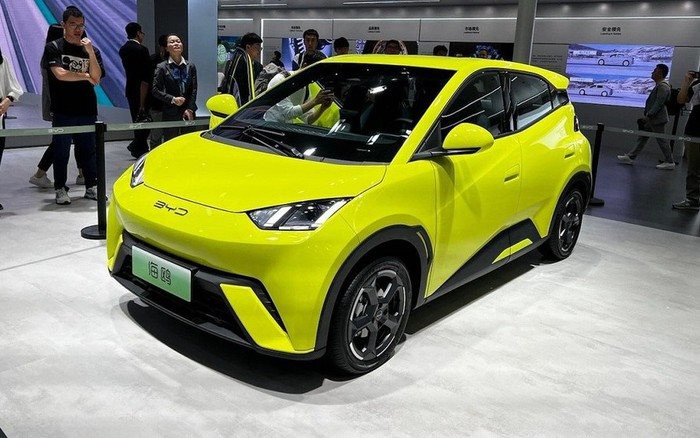 The display, as well as the software and apps, are among the most important interior features for Chinese consumers. Inside the L9 – Li Auto's 6-seater hybrid, is a widescreen display that displays the vehicle's status to the driver, and can play videos and movies for entertainment purposes. Digital and infotainment features are especially important to Chinese customers, according to the automakers. This is an area where Chinese enterprises have far surpassed foreign brands.
Exterior, sleek and futuristic styling are increasingly becoming the big hallmarks of high-end electric cars from the Chinese brand. They target the same buyer segment as Tesla. Xpeng says their G6 design inspiration comes directly from science fiction. The car has a strip of lights running across the hood and the body is "smooth".
Overall, the refined design of the Chinese electric vehicles displayed at this event shows how domestic brands have advanced since a decade ago. At that time, the exhibitions were full of domestic cars with odd designs and lack of aesthetics. Chinese consumers at that time also only preferred foreign brands.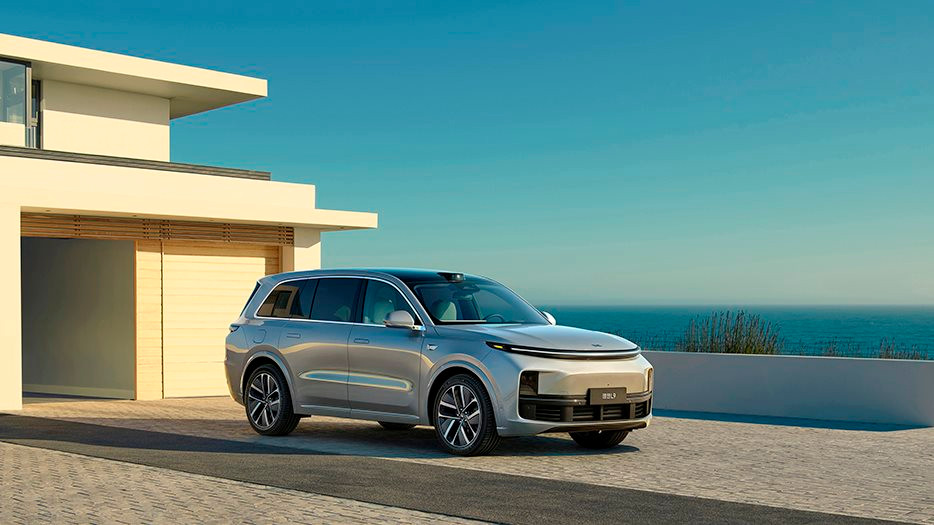 Now, everything has changed.
"Our approach is to learn modestly," said Hiroki Nakajima, Executive Vice President of Toyota. The closest way to launching the cars that Chinese customers want is to listen closely to their voices."
Toyota displayed two electric models at the show and is expected to start selling it next year.
Foreign automakers, such as Volkswagen and Ford Motor, Nissan, and Honda, also emphasize the advantage of decades of automobile manufacturing and a record of safety and reliability with their products.
Volkswagen displayed the ID.7 electric sedan at the show and will go on sale in China this fall. Some versions can run up to 700 km on a single charge. The German carmaker's market share in China has shrunk in recent years, as sales of its ID electric vehicle have stagnated.
Volkswagen said it will invest about 1 billion euros to build an electric car shopping and development center in China, with the aim of reducing the time it takes to introduce a new car by about 30%.
Meanwhile, Honda also said it is accelerating its plan to sell electric vehicles in China within five years and now aims to sell only electric vehicles in the country by 2035.
Increasing competition from foreign brands is not the only challenge facing Chinese manufacturers. They also have to struggle to "survive" in the ongoing price war, and for some firms, they are required to make a profit and scale up production.
Although Tesla lowered production costs, they still recorded a profit / revenue ratio of 11.4% in the first quarter of 2023, among the highest in the auto industry. Meanwhile, three of China's biggest competitors – Li Auto, NIO and Xpeng, are not consistently profitable. NIO and Xpeng posted net losses last year, while Li Auto recorded an operating loss.
Xpeng CEO He Xiaopeng said that a car manufacturer must sell 3 million vehicles a year to "survive" for a decade. The company will sell about 120,800 vehicles by 2022.
Refer to WSJ
Source : Genk