Can a budget of about 6 million find a good configuration smartphone, supporting 5G for 2 sims at the same time?
Redmi Note 10 5G and Redmi Note 10S are the next two versions in the Redmi Note 10 series with many outstanding advantages: upgraded configuration brings powerful performance, upgraded camera cluster, added new features.. "cut the heart" of GenZ young people.
"I plan to buy a phone for about 5-6 million only, when I see Xiaomi's Redmi Note 10 5G with such a delicious configuration, I'm in love with it, now I just wait for the opening date to bring it back" – Thong (born) member of University of Economics, Q5) shared.
Xiaomi Redmi Note 10 5G: Performance Racer, smooth gaming
With Redmi Note 10 5G, in addition to inheriting the superior features of its predecessor, this model also has many outstanding upgrades. Including the 7nm process MediaTek Dimensity 700 5G chip with the ability to support 2 5G sims at the same time to meet outstanding performance and support strong gaming capabilities.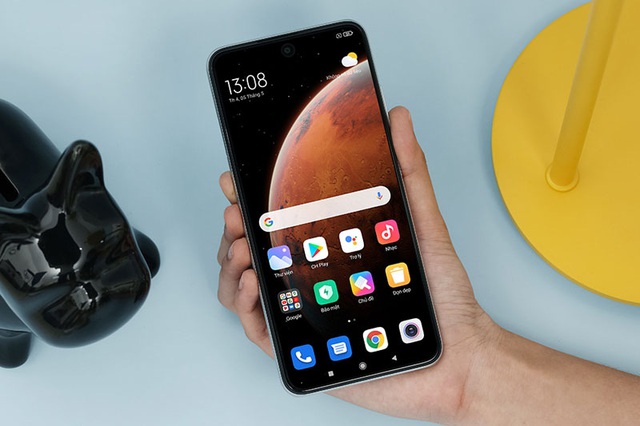 Note 10 5G is also equipped with 18W fast charging so gamers don't have to wait in the middle of a thrilling game
Equipped with MediaTek Dimensity 700 5G chip also helps Note 10 5G take advantage of "5G UltraSave" technology to save battery significantly when the device operates at high intensity. Note 10 5G is integrated with a liquid cooler, which is only available on high-end gaming phones, allowing the device to always maintain stable performance and not get hot even when playing heavy mobile games.
The mole screen of the device has a size of up to 6.5 inches, full HD + resolution. Compared to products of the same price, the refresh rate on the Note 10 5G screen is raised to 90Hz for remarkably clear image quality. Along with the built-in automatic Adaptive Sync feature, Note 10 5G offers a smoother display, minimizing image stutter and lag when playing games. As a gamer, you will feel extremely satisfied because every gesture and operation is responded to immediately and there is always a feeling of victory when winning the game on this smartphone.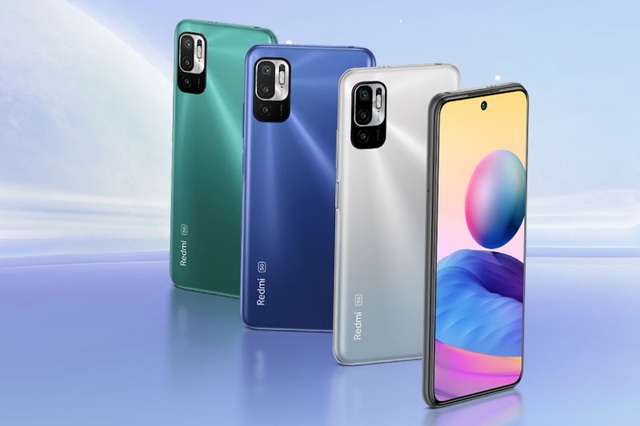 Redmi Note 10 5G owns a cluster of 3 cameras up to 48 MP with a sturdy monolithic design and 4 color options with trendy gradient color effects.
The device has a 5,000 mAh battery, 18 W fast charging, eliminating the worry of carrying a room charger or playing games and plugging in the charger, making the experience interrupted.
Xiaomi Redmi Note 10S: upgraded version of Redmi Note 10
Compared to its predecessor, the impressive point of the Redmi Note 10S lies in the main camera cluster, which has been upgraded from 48MP to 64MP, with an aperture of f/1.79 for extremely fast focusing and sharper image quality. In addition, the 8MP wide-angle camera, the 2MP macro and font-removing camera duo and the 13MP selfie camera are integrated with genuine beauty features, continuing to be a bright plus for a model in the sub-6.5 million segment. .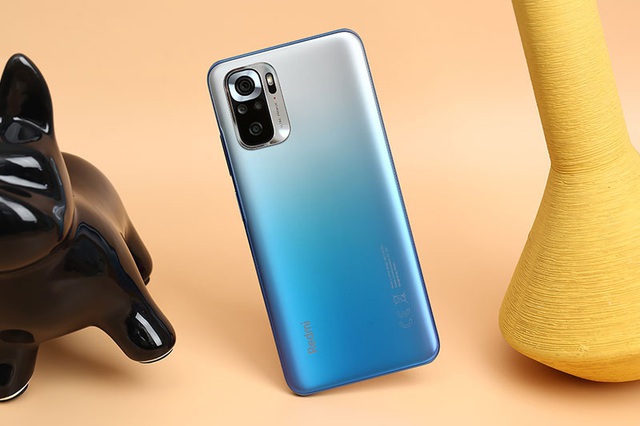 The camera cluster is prominently arranged with a luxurious flagship standard design
In terms of performance, the Note 10S has the same specifications as the Redmi Note 10, but Xiaomi switched to the MediaTek Helio G95 chip, which improves GPU performance by more than 31% compared to the previous version. Whether surfing the web, listening to music, playing games or watching movies, you will be immersed in an endless entertainment space.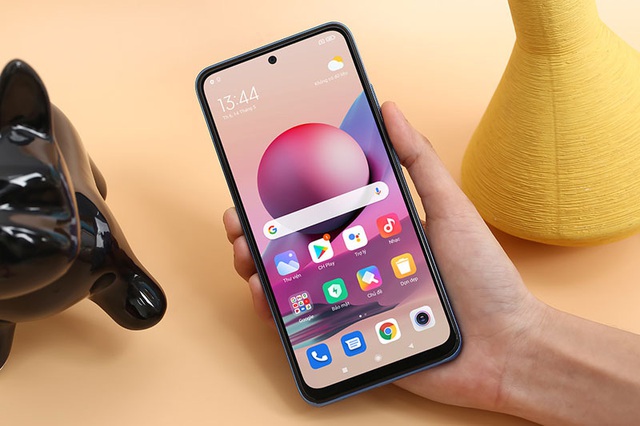 Note 10S owns a sharp AMOLED screen with a large size of 6.43 inches to easily experience multimedia entertainment with clearer content.
More impressively, Redmi Note 10S is also equipped with a 5,000 mAh battery, fast charging up to 33W with IP53 waterproof feature that no brother in the Redmi Note 10 series is equipped with, promising to become a smartphone. Dear GenZ friends.
Buy now and have a great price at Mobile World
According to information from Mobile World, the duo Xiaomi Redmi Note 10 5G and Xiaomi Redmi Note 10S have officially hit the shelves, of which Redmi Note 10 5G (8G – 128G) is sold exclusively at Mobile World for 5,990 .000 VND, 4G-128G version costs 5,290,000 VND, Redmi Note 10S costs 6,490,000 VND. As usual, Mobile World continues to bring attractive promotions, already cheap prices are even cheaper.
Specifically, during the period from May 28 to 30, when buying Redmi Note 10 5G, customers will receive immediately VND 400,000 and 6-month screen insurance. When buying Redmi Note 10S, you will receive VND 500,000 immediately. Of course, both models are applied with 0% interest installment policy at Mobile World for young people to experience with peace of mind.
Smartphone from a reputable brand, distributed by a leading retailer, what are you waitingfor, come here to change your phone right away, GenZ!
Source : Genk