Bugatti suddenly launched a trio of luxury smartwatches, bunkers no less than supercars
When it comes to Bugatti, many people will remember the French luxury car company with expensive cars and aggressive designs. But quite surprising when this brand also launched a smartwatch.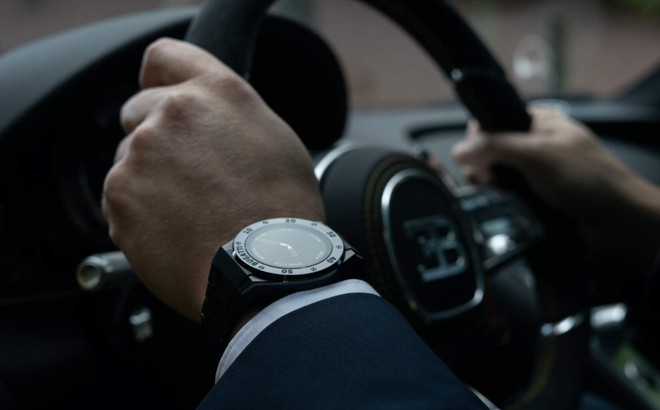 Recently, Bugatti has launched a trio of new smartwatches with round screens and extremely luxurious design lines. The new trio of smartwatches is called Bugatti Ceramique Edition One Pur Sport, Bugatti Ceramique Edition One Le Noire and Bugatti Ceramique Edition One Divo.
The three new smartwatch models all support accelerometers, GPS tracking, and blood oxygen. In addition, the device also allows monitoring heart rate and heart rate changes. From the above information, the smartwatch can make training and cardiovascular recovery recommendations, calculate biological age, monitor VO2 Max (maximum oxygen consumption rate) and stress level. Of course it also supports user sleep tracking.
In fact, Bugatti has collaborated with other high-end watchmaking companies. However, this is probably the first time Bugatti has created a watch for its own audience. Accordingly, Bugatti's trio of smartwatches can automatically track lap times and acceleration when driving.
In terms of design, the Bugatti Ceramique Edition One Pur Sport, the Bugatti Ceramique Edition One Le Noire and the Bugatti Ceramique Edition One Divo will share the same internal hardware but different exterior designs. Each model will have both a Bugatti rubber bracelet version and a titanium strap version.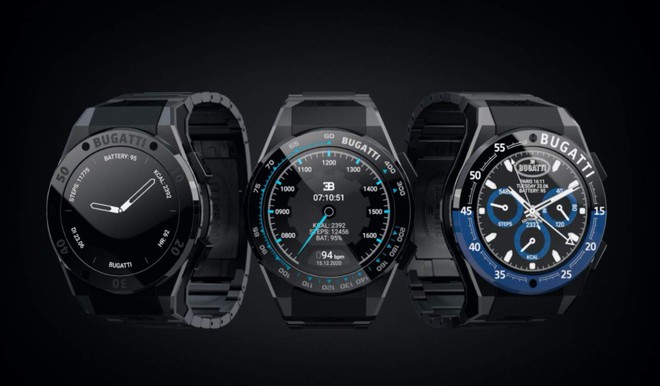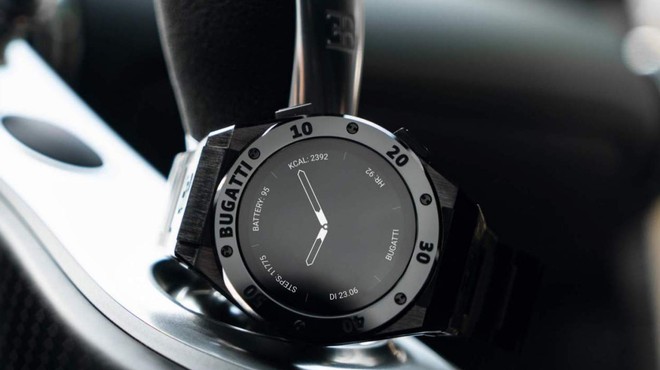 All three models have quite unique bezels. The manufacturer used CNC technology to carve scratch-resistant ceramic, then finished it by hand within 20 days. In particular, these smartwatch models all have a special key to remove the bezel and exchange the case in less than 1 minute.
The rest of the watch is mostly titanium, which makes it quite light. On the front, the smartwatch is equipped with a 390 x 390 pixel LED screen, supporting 16.7 million colors and the top surface is scratch-resistant sapphire glass. Bugatti said that the device is equipped with a 445 mAh battery for up to 14 days of use and water resistance to a depth of up to 100 meters.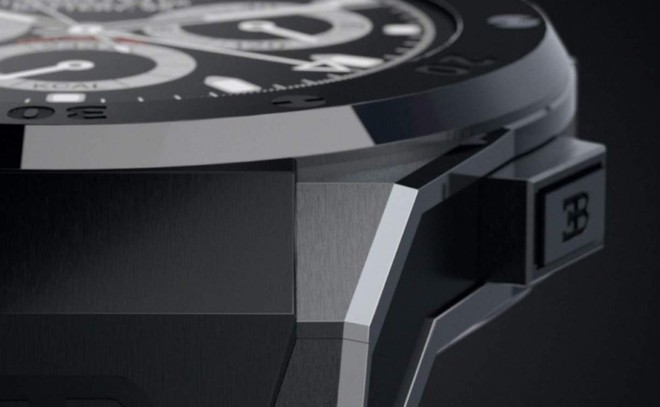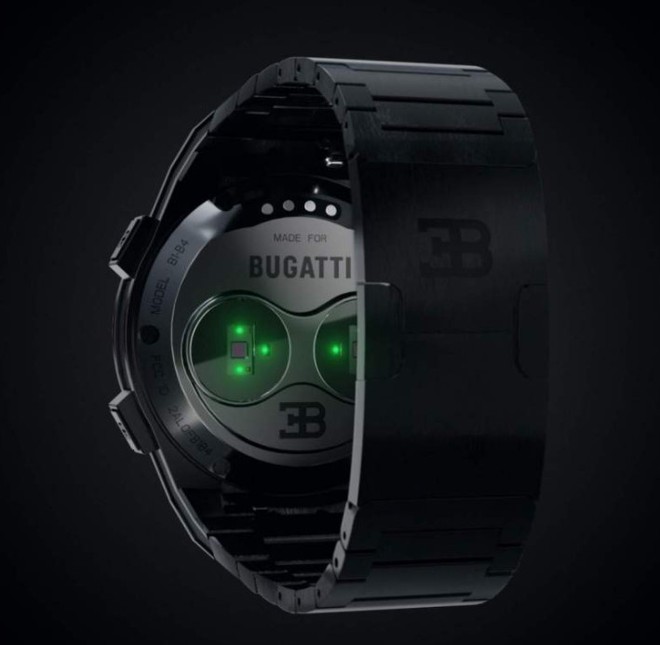 In terms of software, Bugatti developed its own operating system instead of using Google Wear. It's a clean, minimalist interface, an always-on display, and the option of up to 10 watch faces. Bugatti's smartwatch will be compatible with smartphones running iOS and Android, but will not have Apple Health or Google Health connectivity. Instead, it will link with an application developed exclusively by Bugatti, helping to statistics and gather health indicators, lap time.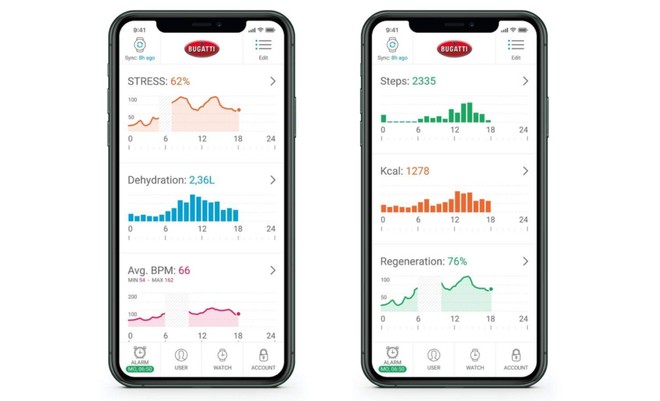 Currently, Bugatti's new trio of smartwatches are being raised on Kickstarter. The current committed price is 1097 USD (25.2 million VND) and will start shipping from October 2021. It is expected that only about 600 units will be produced and the product will be warranted for 5 years.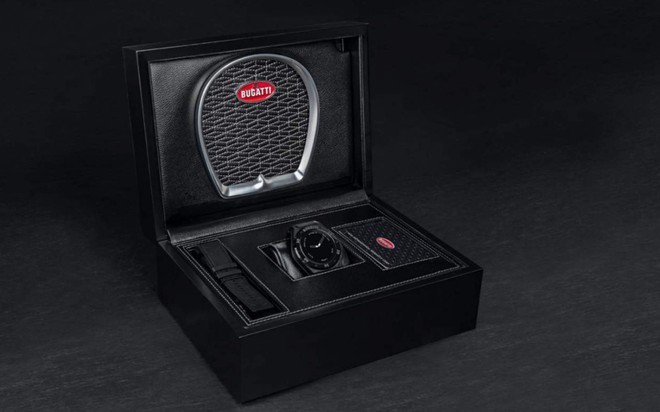 Of course, not stopping there, Bugatti also cleverly placed the product in a particularly luxurious container with a distinctive horseshoe-shaped heatsink pattern. The box is made of high quality leather and solid wood frame material.
Introducing the new smartwatch model of the super luxury car brand Bugatti
Refer to Slashgear

Source : Genk