BlueStacks has just launched BlueStacks X version, users can now play mobile games on the cloud service right from the web browser
BlueStacks – the very familiar Android gaming emulator on the computer platform has now taken a new step forward: allowing gaming in the cloud. With this version of BlueStacks X, users do not need to go through the installation steps anymore, but can play directly through the cloud service.
The company says its service will be available on multiple platforms, from Windows 10 and 11, MacOS, iOS, Android, Chromebook, and even Raspberry Pi. It is known that BlueStacks X (beta) is developed by hybrid cloud technology and built under the cooperation of now.gg, the sister company of BlueStacks.
Accordingly, this technology accelerates the loading of rendered content and graphics to end devices, significantly reducing cloud costs, and allowing users to enjoy the service for free. This technology works transparently and does not require any integration from the game developers.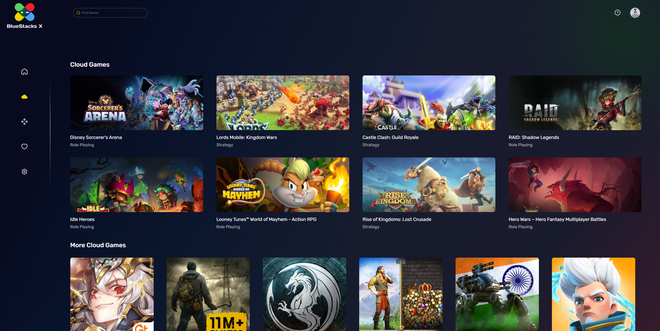 Currently, this software has more than 200 games for users to access to the cloud "store". BlueStacks also promises to update more games every week to increase diversity. With the use of BlueStacks X, users will have a number of advantages, the first is that there is no need to install but can go directly to the browser to play, and the second is with the games that are withdrawn from the regional market. can still be played on this platform, like Rise of Kingdoms for example.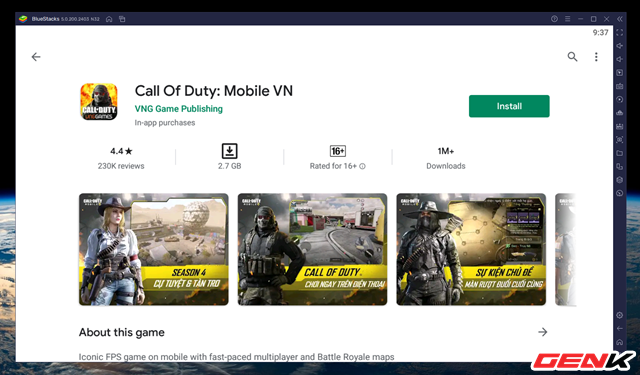 Previous versions of BlueStacks must be installed on the computer. We used to have a tutorial, if interested readers can find the link at the end of the article.
Besides, there is also a possibility that users can also test the game during beta testing if the publisher and BlueStacks cooperate with each other, increasing the number of testers without needing to be tested. have to go through the installation steps on the phone again. This issue is still open, but it is still possible in the future.
Users can now go to this address to experience BlueStacks X and explore games in the cloud storage.
BlueStacks said that their platform is currently free of charge and operating costs will be based on banner ads. A representative of BlueStacks said that the advertising window only appears before entering the game and will not affect the user's gameplay.
Source : Genk