BKAV stops selling cheap Bphone in Vietnam to export to "VIP" in Europe, but can we believe it?
Bphone B40 and Bphone B60 are the duo of cheap and mid-range smartphones, which were announced by BKAV in May last year. With the prices of 5.49 million dong and 6.99 million dong respectively, these two models inherit some key features of Bphone B86 such as glass back design and metal bezel, bottomless screen, water resistance; but cut back in configuration and camera.
However, after nearly a year, Bphone B40 and Bphone B60 still cannot reach users. BKAV has repeatedly moved the launch date of this duo, from June, July, and then at the end of 2020.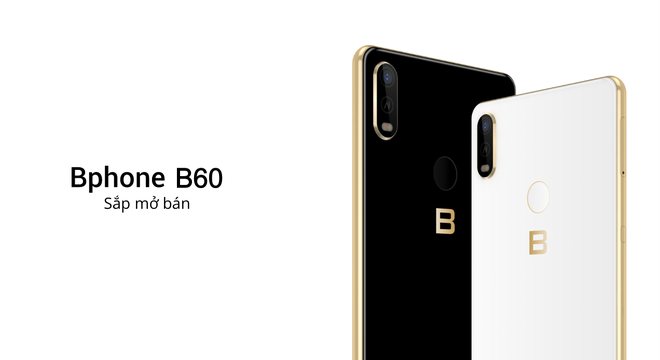 The selling days of Bphone B40 and Bphone B60 have undergone many adjustments
In September 2020, during a livestream exchange with users, BKAV CEO Nguyen Tu Quang said that Bphone B40 and Bphone B60 were "delayed" because BKAV is in the process of applying for Google Play Protect (GPP) certificate. However, even when BKAV obtained the GPP certificate on Bphone B86 at the end of January 2021, Bphone B40 and Bphone B60 have not shown any signs that they will be on the shelves.
Finally, in the last few days, BKAV has removed Bphone B40 and Bphone B60 from their website homepage. This raises the question: "Were they killed by BKAV?"
BKAV CEO Nguyen Tu Quang: Bphone B60 is exported to Europe
In the latest post by Mr. Nguyen Tu Quang on social networks, CEO BKAV confirmed the discontinuation of selling Bphone B40 and Bphone B60 in Vietnam due to "updating GPP for these two versions is slower than expected, leading to The timing of the sale is no longer appropriate for the market. "
However, for some reason, a product that was not suitable for the Vietnamese market suddenly became suitable for the … European market. Specifically, Mr. Quang said BKAV is exporting a batch of Bphone B60 to Europe, serving the VIPs. "At the same time, we received an offer from a partner, with a machine with superior appearance design, high level of security, for the Weak. Therefore, the B40, B60 series have been converted to performance. , to a dedicated line of security devices ", Mr. Quang wrote.
To prove that he did not "explode", Mr. Quang posted together a "commercial contract", apparently photocopied from the original. Some information about the buyer, number of machines and price per unit was not disclosed by BKAV.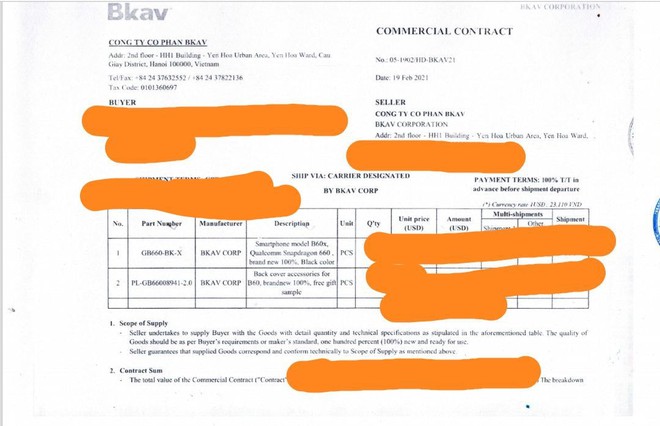 Commercial contract posted by BKAV CEO Nguyen Tu Quang
The only thing we have is (apparently) BKAV and partner got an agreement to export a batch of Bphone B60 and case on February 19.
Can we believe it?
With all information about the partner being hidden by BKAV, it is impossible to know who or which country ultimately decides to import Bphone B60, a phone with outdated hardware configuration. running on outdated software version with tons of unresolved bugs.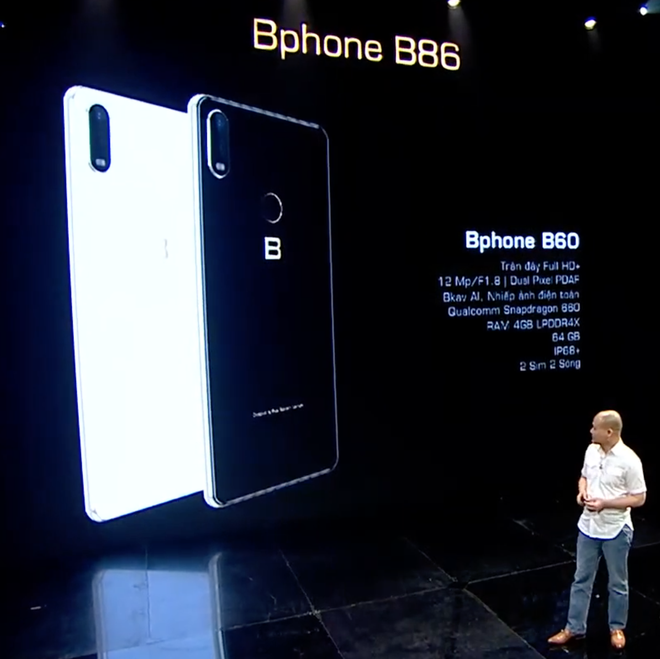 The Snapdragon 660 chip on the Bphone B60 has been around for nearly 4 years.
Even a statement from Mr. Nguyen Tu Quang indicated that he was unsure as to whether Vietnamese people had a chance to see someone in Europe using the machine. "Maybe in the future, when following the news, we will see the image of a European head of state using a phone from Vietnam". "Maybe" is the word used by Mr. Quang.
While waiting for the shipment of Bphone B60 to dock in Europe, it is important to know that this is not the first time BKAV has announced to export phones abroad. In 2017, Mr. Vu Thanh Thang, Vice President of BKAV announced that he would export Bphone 2017 Gold, a premium version of Bphone 2017, to Dubai market.
BKAV officials said that they would export Bphone 2017 Gold to Dubai
However, since then, there hasn't been any evidence that this is the truth. In fact, the Bphone 2017 Gold was in the same situation as the Bphone B40: a product announced strongly by BKAV, but never had the opportunity to reach users.
So this time, can we believe it?
Source : Genk