BKAV publishes the first image of cheap Bphone
Last month, BKAV officially revealed that it would launch some new Bphone models in the low-cost and mid-range segments, named Bphone A series (A series). Bphone A series includes four models, A40, A50, A60 and A85 5G. However, at that time, BKAV had not announced any information about the design or configuration.
Recently, BKAV held the first "laying foundation" program for three models, Bphone A40, A50 and A60. By the way, BKAV has also shared design images of these models.
Thereby, it can be seen that Bphone A series will have a fairly common design, no longer as unique as previous generations of Bphone. On the front, the device does not have a bottom overflow screen like Bphone B86 or Bphone 3, but switches to a perforated screen that is relatively popular in the market.
On the back, the camera cluster of the device is placed in a square cluster. It can be seen that Bphone A series will have at least 3 cameras, more than Bphone B86 (which has only 2 cameras). Users can also recognize the appearance of a fingerprint sensor on the back. The device is available in two colors, blue and white.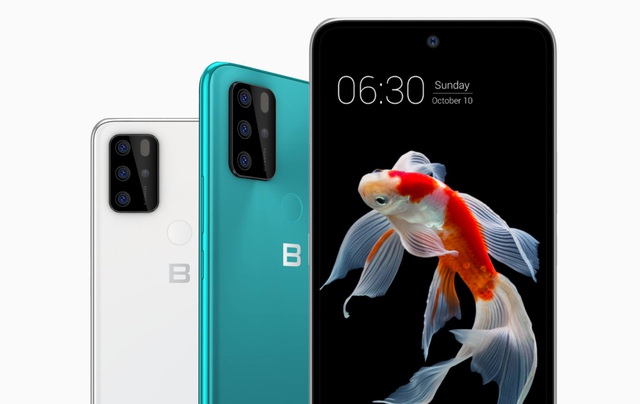 The reason the design of Bphone A series is not disruptive is because this model is not designed and manufactured by BKAV itself, but follows the ODM model. The design and production stages of Bphone A series will be handled by the partner, however, BKAV said that some stages such as software development, quality control (durability, wave quality) and product finishing will be completed. made in Vietnam. In addition, Bphone A series will be imported by BKAV "components" from ODM, instead of individual components like previous models.
"For the best price product, this time we choose the ODM method. We will together with a number of other manufacturers put together designs to have large quantities and optimal prices," said Mr. Nguyen Tu Quang in Live stream to interact with fans.
Currently, BKAV is opening a program "laying foundation" for Bphone A series. Users can deposit 1 million VND in advance to receive 1 million VND discount when receiving the official phone, expected on December 20.
Source : Genk