Bitcoin's worst price drop in a decade
Statistics from CNN show that Bitcoin has lost about 36% of its value this May. This is the worst drop since September 2011. Bitcoin is currently trading at more than $35,700 – far below the record of more than $64,000 set by the digital currency in April.
"Being a crypto investor is really easy. It's a very volatile market and it can crush you easily," said Peter Smith, CEO of blockchain.com. .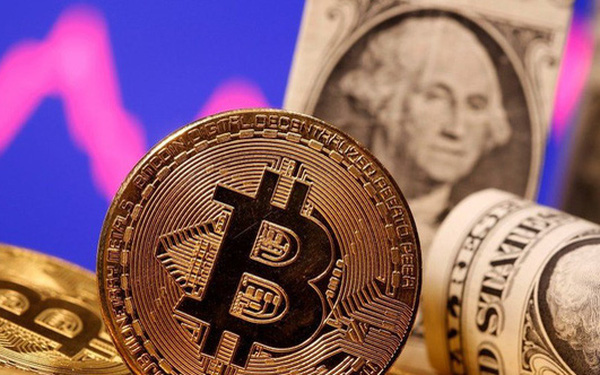 Elon Musk's continuous "turns of the wheel" is considered one of the reasons why Bitcoin plummeted.
In February, Tesla revealed that it had spent $1.5 billion to buy Bitcoin and would accept the coin as an official form of payment. The company then recorded a net profit of $101 million from the sale of Bitcoin for the quarter, boosting Tesla's net profit to a record in the first quarter.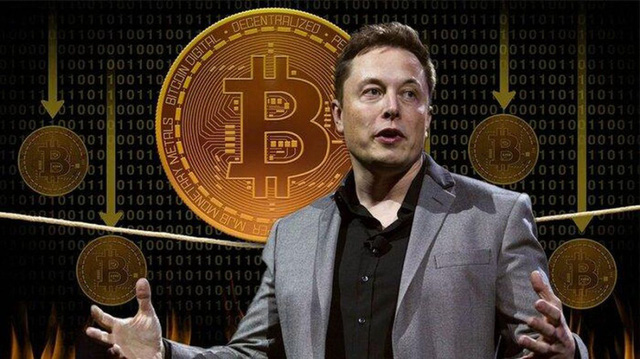 Investors gradually lose faith in Bitcoin after Elon Musk's "turn of the wheel"
However, earlier this month, Musk turned his back on bitcoin when he tweeted on May 12 that Tesla "pauses buying cars" with bitcoin, due to concerns that "fossil fuel use is rapidly increasing." fast" to mine this coin. This "flip" of Elon Musk blew away 300 billion USD of Bitcoin's market capitalization.
Elon Musk continued to shock when he hinted that he had sold out of Bitcoin, then confirmed that he had not sold any coins. These moves negatively affect the price as well as investors' confidence in Bitcoin.
Besides, strong moves from the Chinese and US governments are also another reason why investors sell off Bitcoin.
On May 19, Reuters reported that China issued a decision to ban financial institutions and payment companies from providing services related to cryptocurrency transactions. In addition, the government of this country also issued a warning to investors about the phenomenon of speculative trading in cryptocurrencies.
According to the ban, organizations such as banks, online payment channels in China are not allowed to provide customers with any services related to cryptocurrencies, such as registration, transactions, clearing and settlement. subtract and pay…
A few days later, under the chairmanship of Vice Premier Liu He, at a meeting of the Financial Stability and Development Committee of the State Council of China, it was announced that Bitcoin mining and trading would be banned.
Along with that, China Central Television CCTV emphasized that Bitcoin is no longer an investment tool to avoid risk. Instead, it is a tool of speculation.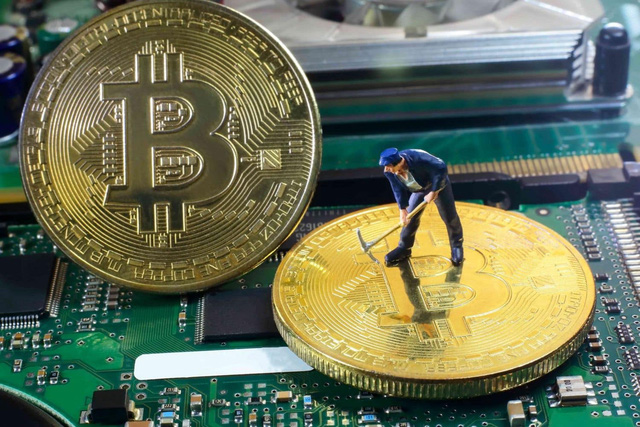 China bans Bitcoin mining and trading giao
Not only China, the US also has tough moves with the cryptocurrency market. Late last week, according to CNBC, the US Treasury Department announced that it was taking steps to tighten the market as well as cryptocurrency transactions, highlighting that any cryptocurrency transaction worth $10,000 or more is must report to the Internal Revenue Service (IRS).
"Cryptocurrencies pose a serious problem that facilitates widespread illegal activity, including tax evasion," the US Treasury Department said.
Under the new rules, crypto-asset trading accounts, as well as payment service accounts that accept cryptocurrencies, will be regulated. As with cash transactions, businesses that receive electronic assets with a market value of more than $10,000 will also be reported to the tax authorities.
Along with the Ministry of Finance, US Federal Reserve Chairman Jerome Powell also affirmed that a digital currency must represent the US dollar, not replace traditional money.
Source : Genk