Bitcoin soared to close to $ 16,000, not far from its historical peak
Following the recent rise, the price of Bitcoin last night soared this morning, from over $ 14,000 to nearly $ 16,000, equivalent to an increase of about 12% in just 1 day. Bitcoin's market capitalization has increased to $ 294 billion.
Bitcoin is bullish as the US election is coming to an end with a big advantage in Joe Biden's favor. Along with Bitcoin, the price of gold and US stocks also increased sharply recently.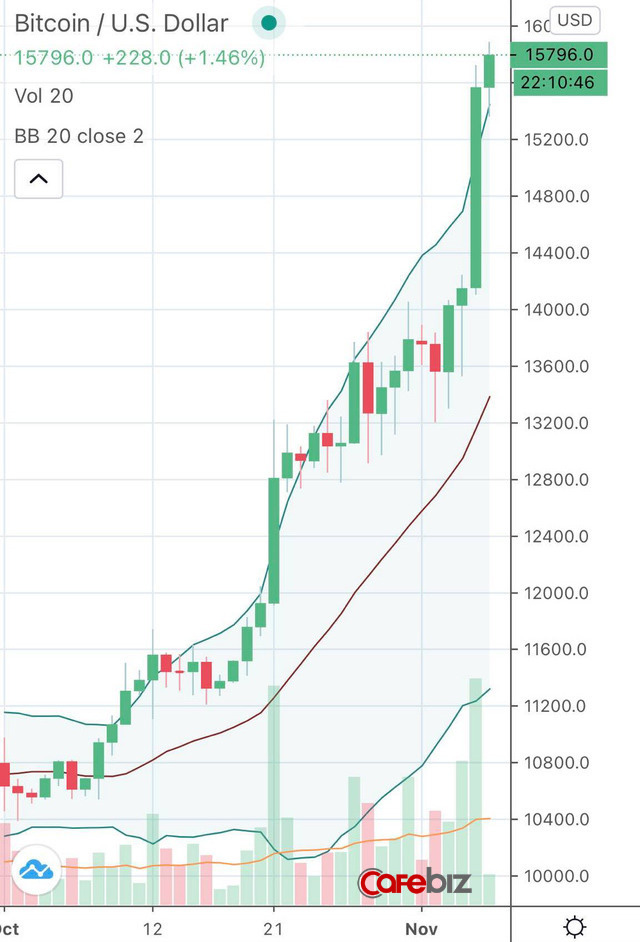 Bitcoin price is about to exceed $ 16,000
Besides Bitcoin, many digital currencies also increased strongly, such as Ethereum increased by more than 6% in the past 24 hours, Ripple, Bitcoin Cash, Binance Coin increased by more than 4%, Litecoin increased by more than 10% …
Page Coinmarketcap said, the total market capitalization of the entire crypto market is 444.79 billion USD, up 9% in just 24 hours.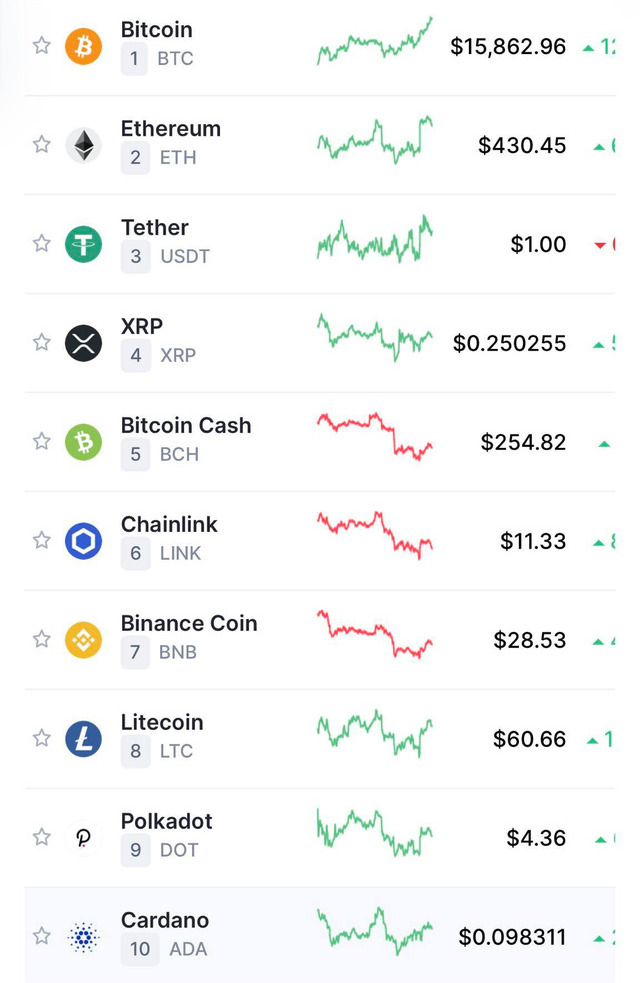 The 10 largest digital currencies by market cap today
It is observed that if it exceeds $ 16,000, this will be the second highest peak in Bitcoin's history. Before that at the end of 2018, Bitcoin used to amount to nearly $ 20,000, but then sold off strongly and at one point decreased to only $ 3,000.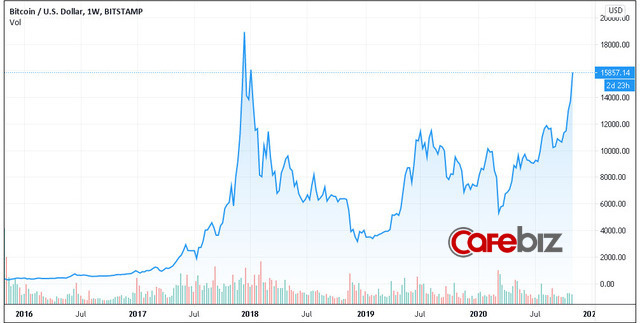 Bitcoin is on the way to conquer the historic peak of $ 20,000
Source : Genk