Bitcoin price today January 26: Bitcoin slips
Over the past 24 hours, Bitcoin price dropped below $22,500, smaller cap cryptocurrencies also corrected lower while US stocks continued their rally. Previously, some cryptocurrency experts predicted that Bitcoin is currently only temporarily increasing in price, not a sign of a new flourishing season. The overall market is still in the negative evaluation zone and even if the price increases, the trading volume will not have a sudden change. At the same time, if it fails to break through the $23,000 mark, the Bitcoin price could return to the $16,000 – $17,000 mark.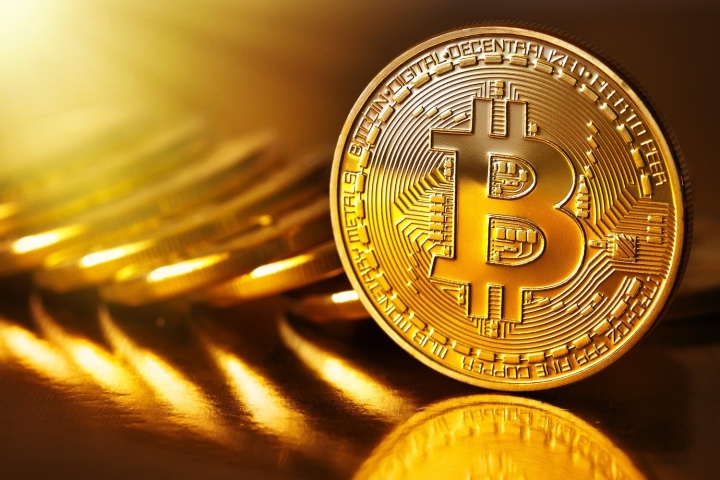 The market has seen many ups and downs since the collapse of crypto companies, which began with the bankruptcy of FTX last November. Last week, the lending division of New York-based crypto company Genesis became the latest victim of the cryptocurrency crisis. In the company's bankruptcy filing, debts were aggregated between $1.2 billion and $11 billion. The Bitcoin price is still around 67% below its all-time high, despite the cryptocurrency's recent price spikes.
Bitcoin price update
On the Coindesk exchange, at 5:00 p.m. on January 25, the price of Bitcoin traded at $22,622, down 1.1%.
Statistical data over the past 24 hours shows that the world's most popular and valuable virtual currency fluctuates between 22,340 – 23,073 USD/BTC (lowest price – highest).
According to CoinMarketCap, the market's 24-hour trading volume reached $26 billion, the market capitalization reached $436 billion, down more than $4 billion.
In the market, most large-cap cryptocurrencies also fell, bringing the total capitalization to nearly 1 trillion USD.
Bitcoin price prediction
Data from TradingView shows that BTC/USD has just turned around to fall below $22,500 after days of accumulation around $23,000. Many experts are cautious about the crypto market in 2023. Accordingly, Bitcoin is said to be more "sensitive" to the macroeconomic situation and a new bull cycle is unlikely.
Still, experts remain optimistic about Bitcoin and the crypto market for years to come. Many argue that Bitcoin will grow even more. According to data from Santiment, a company that tracks and provides exclusive data on the cryptocurrency market, trader excitement has hit a six-month high, showing that the crypto community Analysts consider Bitcoin's price rally to be a signal of a strong rally in the near future.
But how far will the Bitcoin price go? Currently, crypto investors are trying to figure out what the Bitcoin price will be like in 2023. According to virtual currency experts, Bitcoin faces many challenges if it is to continue its upward momentum. mine. If Bitcoin can break through this barrier at $25,000, this virtual currency could push the price to $30,000.
According to expert Vijay Ayyar, Vice President of crypto exchange Luno, Bitcoin has been in a downtrend for over a year now. During 2022, there were many negative events that caused Bitcoin to continuously drop in price. However, in general, the rate of decline of this cryptocurrency has slowed down much. This is a sign that the market is gradually accepting the bad news and selling pressure has been absorbed, investors move into the accumulation phase. This also means that the worst of the bear market is over and the negative news is re-evaluating.
Bitcoin looks to be stabilizing as we head into 2023, but some argue that the road ahead is too arduous. Some experts and institutions predict Bitcoin could fall further. With interest rates and inflation still high, the risky asset channel may become less attractive in the eyes of investors. Katie Stockton, founder of Fairlead Strategies LLC, said that in the coming weeks, the Bitcoin price could continue to drop to November lows around $15,600. It is expected that the world's largest cryptocurrency will continue to make a new "bottom" at the support area near $13,900.
According to analysts, negative news is covering the virtual currency industry. The Fed's tightening of monetary policy has put great pressure on risk assets, including Bitcoin.
From a pessimistic perspective, analysts at JPMorgan Chase & Co even forecast a floor price of Bitcoin could be around $13,000. In a study on December 5, Standard Chartered bank said Bitcoin could drop to as low as $5,000. As predicted, Bitcoin is one of the cryptocurrencies on the "surprise" list, possibly a 70% drop from the current price.
According to Eric Robertsen, head of global research at Standard Chartered bank, Bitcoin returns will decline along with tech stocks in the "nightmare scenario" of 2023. In particular, the sell-off. Bitcoin can slow down and the overall damage will happen. "More and more companies and crypto exchanges are no longer illiquid, leading to more bankruptcies and reducing investor confidence in digital assets," said Eric Robertsen.
However, famous cryptocurrency commentator Jim Messina believes that the price of Bitcoin may once again reach $ 60,000. Mr. Messina believes the financial system will be reshaped with the help of blockchain technology and digital assets. Expert Carol Alexander, a professor of finance at the University of Sussex, believes that the Bitcoin price will reach $30,000 in the first quarter of 2023 and continue to rise to $50,000 in the third or fourth quarter.
Source : Genk