Bitcoin price 'fell vertically' to below the $ 50,000 mark, investors sold off
Accordingly, on the morning of April 23, 2021 (Vietnam time), the price of Bitcoin (BTC) – the world's largest electronic currency, fell from about 54,900 USD to 51,500 USD, before the market took effect. Another sell-off fell to $ 48,300, according to data from exchange Bitstamp.
Bitcoin's price is currently hovering around $ 49,200, representing an 8% drop or a loss of around $ 4,300 compared to 24 hours ago, according to CoinDesk. This sharp drop dragged the total value of the crypto market down to $ 929.5 billion . The plunge of Bitcoin also led to a decline in the price of a series of other cryptocurrencies like ETH, BNB, XRP. However, according to many cryptocurrency experts, Bitcoin still has the ability to rebound in the future.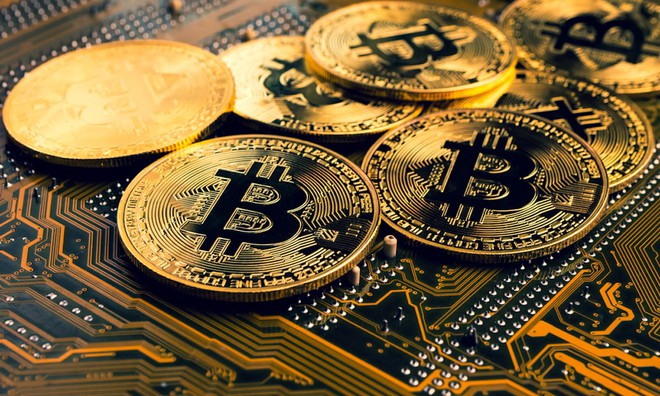 "The data shows we are still in a long term bull market. In the short term, we could have a correction and the price of Bitcoin will move sideways on a large scale due to the cryptocurrency market. is growing too hot with retail investor participation, "Ki Young Ju, CEO of blockchain analytics company CryptoQuant based in South Korea, told CoinDesk.
Earlier, in February 2021, the price of Bitcoin also plunged 21%, before rebounding sharply and 'breaking out' at $ 64900 for 1 BTC.
According to many experts, the cryptocurrency market plunged shortly after the news that US President Joe Biden proposed to raise taxes up to 43.4% on the wealthy in the US. The proposal would raise tax rates to 39.6 percent for individuals earning $ 1 million or more, up from 20 percent now.
According to Bloomberg, investors in digital assets in the US will face increased property taxes if they sell cryptocurrencies after holding them for more than 1 year. However, Bitcoin is still the most profitable asset in recent years. Any investor who buys cryptocurrencies in 2020 will have a return of up to 575%. For investors who bought cryptocurrency in April 2019, this is equivalent to about 800%.
It is known that the US Internal Revenue Service (IRS) has also increased tax collection from cryptocurrency sales. The agency started requiring crypto holders in the US to declare transactions on their personal tax return in 2019. Specifically, taxpayers were also asked about "received, sold, sent, or given away. exchange or have any interest on any digital assets. "
Refer to CoinDesk / Bloomberg
Source : Genk