Billionaire brother Elon Musk: Once nearly went bankrupt because he helped his brother, now he is an agricultural 'tycoon'
Although not as famous as his "eccentric" billionaire brother, Elon Musk, Kimbal Musk is also an excellent businessman and has an admirable career.
According to Forbes, Kimbal Musk currently owns a net worth of about 700 million USD. This number may also increase in the near future, which shows that Kimbal Musk has the full potential to contribute to the list of world billionaires in the near future. Prove the outstanding talent and "not-so-medium" bravery of members of the Musk family.
Accompanying Elon Musk from the very beginning of his career
Kimbal Musk was born on September 20, 1972, the youngest son of Maye and Errol Musk. He grew up in South Africa and attended Queen's University in Ontario, Canada with his brother Elon. However, two years later, Elon transferred to the University of Pennsylvania in the US. However, Kimbal is still a longtime companion with his brother Elon since the days when the billionaire started building his career.
In 1995, Kimbal Musk and Elon Musk started their careers with the software company Zip2. Four years later, Zip2 was acquired by computer company Compaq. He is also an early investor in electric car maker Tesla and has been on the board since 2004 with a 0.04% stake – worth $170 million. The millionaire born in 1972 has been on SpaceX's board of directors since 2003 and also holds the corresponding position in the Mexican fast food restaurant chain Chipotle.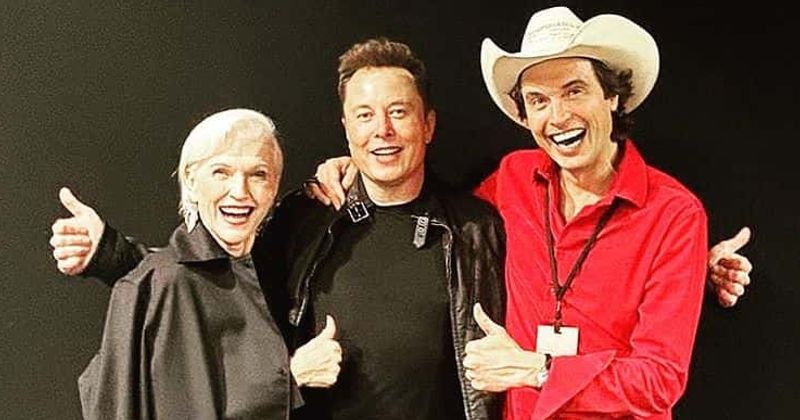 Billionaire Elon Musk (centre) with his mother and younger brother Kimbal Musk
In 2008, when the economic downturn hit, Kimbal sold many of his assets in other businesses to pour into Tesla, helping the company through the difficult period. Sharing with author Ashlee Vance in a biography of Elon Musk about this period, Kimbal revealed that he almost went bankrupt. However, it can be seen that it is the venture capital investment in Tesla that has brought about a large fortune for this businessman.
Not only accompanying Elon Musk at work, Kimbal also stood up many times to defend his brother when he encountered bad reputations. Specifically, before the sarcasm about Elon Musk "evading taxes", Kimbal Musk defended, saying his brother is "the biggest taxpayer in American history".
In an interview with Input Magazine, he also affirmed that he and his brother are not obsessed with money and shared that he always uses personal assets to support charity because "it will motivate donation and more meaningful than giving this money to the government or using it after death."
Get richer by investing in agriculture
Not only rich from his investment in Tesla, Kimbal Musk also built his own career and achieved a lot of success.
In 2004, he opened The Kitchen – a restaurant chain that has been listed as "America's Best Restaurants" for many consecutive years with branches spread across many states. All of these restaurants directly purchase agricultural products.
From 2006 to 2011, this millionaire became the CEO of OneRiot – a media company. At the same time, he still pursues his passion for the restaurant business.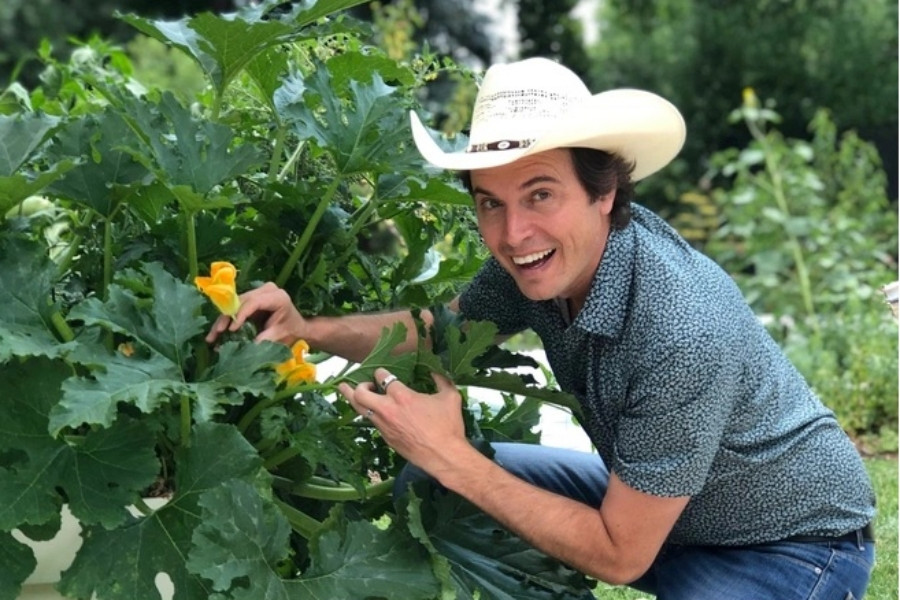 In 2016, Kimbal was one of the founders of the startup Square Roots, which is active in urban farming and building farms. The main mission of this company is to bring fresh, local food to urban areas around the world, by empowering the younger generation to engage in new urban farming. He also invested in food delivery service Everytable and Upside Foods, which specializes in lab-grown artificial meat.
In addition, this millionaire also founded Big Green – a non-profit organization that specializes in creating gardens at schools and aims to teach students about nutrition, health and food knowledge.
With all the achievements in his career, Kimbal Musk currently owns a net worth of more than 700 million USD. Although it is impossible to compare the amount of wealth with Elon Musk, it cannot be denied that the talent of this millionaire born in 1972 is not inferior to his brother.
Happy marriage with tycoon wife
Not only beautiful, Christiana Wyly owns a "huge profile" when she was a transitional chairwoman and board member at Global Green USA, and was an executive director at Food Choice Taskforce. Currently, Elon Musk's sister-in-law is the CEO and chairman of Unreasonable Group, a corporation she founded and owns a fortune of about $500 million.
Although they are both extremely rich, this millionaire couple lives a very simple and secretive life. Accordingly, their 300-guest wedding ceremony was held in a private villa and was not extravagant and rambunctious.
Before coming to his current wife, Kimbal Musk was married to Jen Lewin, with whom he founded The Kitchen Restaurant project from a young age. The two lived together for 10 years and had three children together before divorcing.
Source : Genk