Billionaire Bill Gates: It's stupid that they once told me to spread the virus and make a vaccine to implant microchips to track others.
When the Covid-19 pandemic began to appear and spread throughout the United States, making the country one of the most "deadly" lands in the world, there was a billionaire who was mentioned every day on forums and social media – it's none other than billionaire Bill Gates.
The 64-year-old billionaire – the co-founder of Microsoft – not only loves technology products from PC screens to Apple tablets but also the world's leading philanthropist for many years. Bill Gates has pledged to donate tens of billions of dollars of his wealth through philanthropy, promoting poverty reduction and improving the health of people around the world.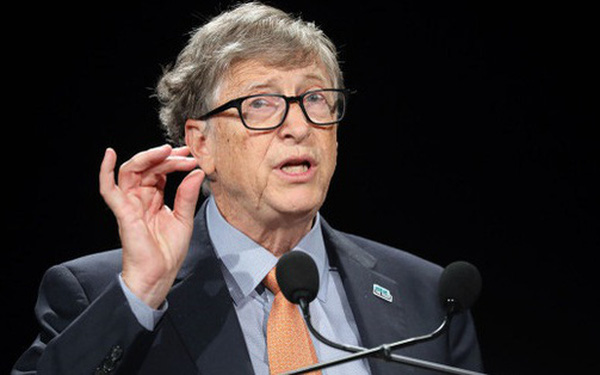 Over the years, Bill Gates has repeatedly warned the world about a possible pandemic, and urged nations to join hands to prepare for the upcoming battle. And when Covid-19 was just beginning to appear, he spent tens of millions of dollars in a race to research and search for vaccines.
Perhaps that is why Bill Gates could not understand why he became the target of strange and stupid "conspiracy theories". Share with the New York Post correspondent, Gates said that these are strange and baseless rumors that are "inexplicable".
Currently, the Bill & Melinda Gates Foundation of the billionaire couple Bill Gates has pledged to provide an additional $ 1.6 billion to the Gavi Vaccine Alliance to research vaccines for the prevention of people in the world's poorest countries. .
"If this pandemic reminds us of anything, it's the importance of vaccinating against deadly diseases. So that's what we're doing today." This will help save more lives in the future, "Melinda – the wife of billionaire Bill Gates.
In an interview about the rumor, Gates said, "To some extent, these rumors are bizarre. A lot of people will think it's funny, but I think there is nothing funny here. I am never related to any kind of microchip attached to the human body. "
"It seems very difficult to avoid things like this because they are really stupid and weird even if just repeated," Microsoft co-founder said.
He thinks such rumors are silly and ridiculous, but to some extent they have had a negative impact on efforts to prevent and prevent the spread of viruses, as well as the process. vaccine preparation.
"Misinformation may hold us back at some point, but I don't want to say it hurts us at this stage," the 64-year-old billionaire said.
Source : Genk