Bill Gates prefers to use Android over the iPhone
Not surprisingly, the majority of celebrities use iPhones. Not only is the iPhone a high-end model and only people with financial means can own them, but the iPhone also has the advantages of stability, ease of use, and security – all of which are factors. notoriety requires in a phone.
However, Bill Gates is against this trend. The latest talk between Bill Gates and The New York Times journalist Andrew Ross Sorkin was conducted through Clubhouse, an app that has emerged recently but is currently only available on iOS and is not yet available. on Android. This forced Andrew to pose the question: What mobile platform is Bill Gates using?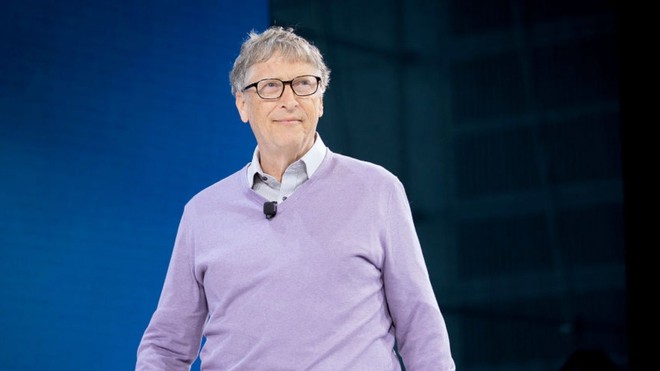 "In fact, I am using an Android phone. I still experience iPhones often, but the main device I use is Android," admits Bill Gates.
So why did Bill Gates choose Android over iOS? The practical reason is quite simple: Android smartphones come pre-installed with Microsoft apps.
"Some Android manufacturers have Microsoft apps pre-installed, and that's for my convenience. Android is more flexible in the connection between software and operating system. So I'm more used to using it."
Although not disclosing the specific brand, but most likely the smartphone that Bill Gates is using is Samsung. Because, in the past few years, Samsung and Microsoft are continuously strengthening their cooperation relationships. Samsung not only pre-installed some Microsoft applications such as Office or OneDrive on its smartphones, but also jointly developed a number of applications such as Your Phone (phone management) or Quick Share (sharing content between PCs. and smartphones, similar to AirDrop) on Windows 10.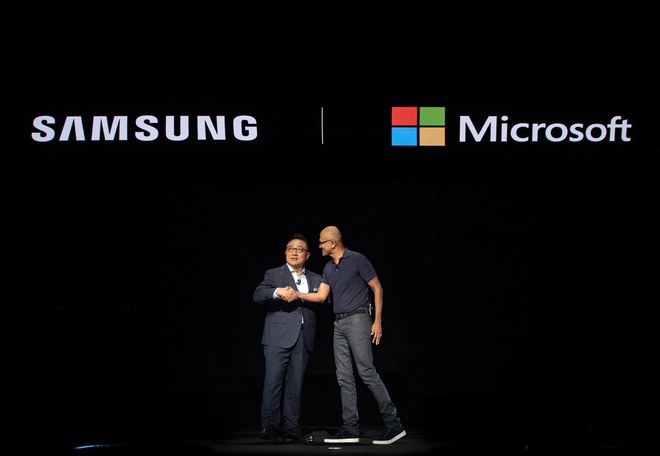 Samsung and Microsoft have continuously strengthened their partnership over the past few years
During this conversation, Clubhouse co-founder Paul Davison said developing Android version is the number one goal that the developer team of this application is targeting. So let's hope that if Bill Gates continues to participate in Clubhouse conversations in the near future, he will be able to do it directly on his phone without having to go looking for an iPhone. again.
Source : Genk