Bill Gates pointed out what to do to stop the pandemic and reopen the economy
In a blog post yesterday, billionaire Bill Gates pointed out what he thinks the world needs to do to stop the Covid-19 pandemic and reopen the economy again.
According to the founder of Microsoft Corporation, the world needs to accelerate the process of treatment, vaccine production, testing and tracing those who have contact with patients. In addition, it is also necessary to carefully consider policies of global economic opening.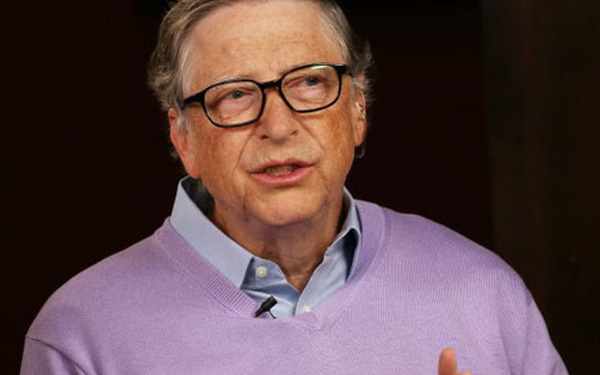 He likened the pandemic to a war: "During World War II, many innovations, such as radar, improved torpedoes and code-breaking, helped the war end faster." It's the same with pandemics, "Gates said.
Here are five areas where Gates thinks the world needs improvement to deal with pandemics:
Treatment: Gates acknowledges that there will be many treatments that fail, but he optimistically predicts there will be successful methods of reducing the burden of the disease. The world needs a 95% effective treatment so that people can feel safe when crowded, for example to go to football stadiums or attend concerts. He mentioned a number of potential methods such as plasma use, antibodies, antiviral drugs and Hydroxychloroquine.
Vaccines: According to Gates, vaccines are like "a miraculous treatment", the only way we can return to normal life. However, it usually takes 5 years for a successful vaccine to develop and a new vaccine to treat a new disease. But he is optimistic that the world can find the vaccine within 18 months.
Testing: According to him, the US needs to consider the Covid-19 test as the first priority, it should shorten the time to return the results to 1 day. All health-care professionals should be tested, while those without symptoms may be tested after all symptomatic individuals have been tested. Everyone should be able to test at home, whether it be a rapid test or the type of test that needs to be sent to the lab.
Exposure monitoring: People who have close contact with positive people should be prioritized for testing and self-isolation. Countries should follow the German exposure tracking model, which means interviewing positive cases and using databases to confirm information.
Opening the economy: Gates believes that most developed countries will enter phase 2 of the pandemic in the next 2 months. At that time, the world was in a "semi-normal" state, though it still had to be socially isolated. Countries will have to learn from the countries that have testing systems strong enough to refer to when it is a good time to reopen. Leaders need to make trade-offs based on risks and benefits.
Since appearing in Wuhan, China, 2.6 million people worldwide have been infected with the new strain of coronavirus, 186,372 people have died, according to data from Johns Hopkins University.
Source : Genk