Bill Gates: 'Don't drop out of school like me'
Like Steve Jobs, Mark Zuckerberg or Oprah Winfrey, Bill Gates is a billionaire who dropped out of school. He became the role model of many educational skeptics. These people think that if billionaires do not need a college degree, a degree is not necessary for them.
Writer Mark Twain once said: "I never let the pedagogical environment stop me from learning". This statement seems to be true for the case of many successful people who think that the pedagogical environment is not suitable for them and then decide to embark on a career before earning a university "degree" like many others.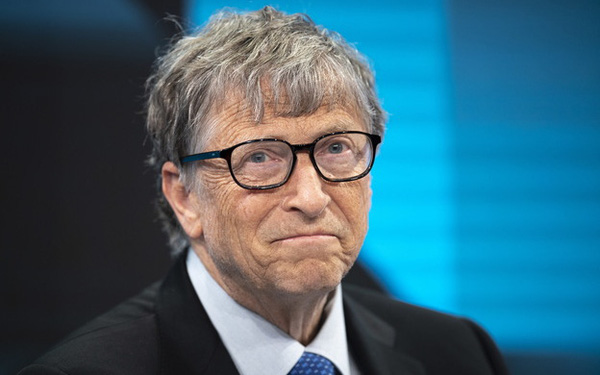 However, in one of his posts, billionaire Gates showed the exact opposite view. He says people really need a college degree. "Although I dropped out and luckily succeeded in pursuing a career in software, a university degree is still a surer and safer path to success."
"College graduates are more likely to find a better job, earn a higher income, and even more evidence that they live healthier lives than those without a college degree. This person can also bring the skills and knowledge learned to work and help increase the productivity of the U.S. workforce, thereby propelling the economy forward and stay competitive."
Bill Gates added: "It's too bad that we have fewer and fewer graduates."
Previously, Cheryl Hyman, president of City Colleges in Chicago, also shared that during her five-year tenure, she continuously witnessed an alarmingly low graduation rate. Therefore, she came up with a solution to simplify the course selection process to make it easier for students to register. In fact, the complexity of the course selection process at many universities is a huge problem.
"The problem isn't that there aren't enough people going to college. The problem is that there aren't enough graduates," Gates said. In fact, about one-fifth of working-age people have attended university without a diploma.
To date, however, the best way to reduce the dropout rate has not been found. But obviously this is a huge problem. Students not only gain knowledge from learning, but they are also equipped with valuable skills for the future, find solutions and have confidence in success.
Undeniably, the weakness of the economy during the past 15 years has also significantly affected the rate of graduates. According to Professor David Autor, education is not a musical chair (a game in which participants walk around a row of chairs until the music stops, and then whoever does not get a chair to sit in will have to leave). game). The more knowledgeable you are, the richer, healthier, and more active you are. Some countries, such as South Korea and the US, have both been rapidly expanding the number of graduates in recent decades.
"It's hard to find an example of a country that hasn't benefited from sustained investments in modern education. While there is plenty of evidence to suggest, such investments will pay off. in the medium and long term".
Although there are still skeptics of the value of education, even the most famous dropouts in the world do not doubt this.
According to Forbes, out of the 400 richest self-made people, only 63 have dropped out of college or higher education. Even so, the remaining 337 people have at least one university degree and of the 63 dropouts mentioned above, most of them attended prestigious schools and then dropped out. Bill Gates and Mark Zuckerberg dropped out, but before dropping out, they attended Harvard, studied as many subjects as they needed, they just didn't have a degree, so don't think that dropping out of an ordinary school with little knowledge can help you succeed in the marketplace.
Source : Genk