Being persecuted, Chinese cryptocurrency miners fled abroad
"Many miners are exiting this activity to comply with government policies. Miners are now being sold as scrap," said Mike Huang, who runs a cryptocurrency mining facility in China's Sichuan province.
The Sichuan government, the number 2 bitcoin mining center in China, after Xijiang, issued a ban on bitcoin mining 1 week ago.
From the end of May, the Chinese government announced it would crack down on bitcoin trading and mining, to prevent financial risks after the global bitcoin craze revived investment activities in virtual currencies. The crackdown comes as China's central bank is testing the country's official virtual currency.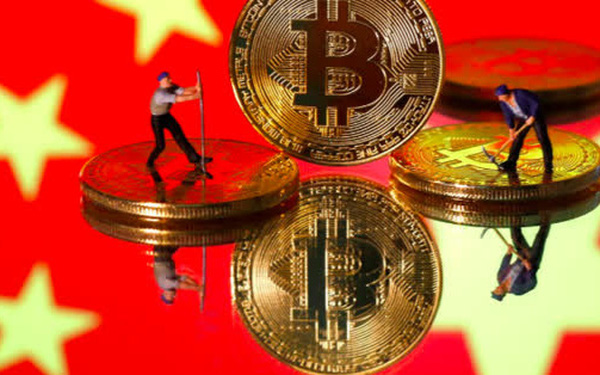 Chinese officials say that virtual currencies disrupt economic order, facilitate illegal asset transfers and money laundering. Analysts say Beijing is also concerned about the virtual yuan's competitiveness and that energy-intensive mining could damage the environment.
Under the direction of Beijing, China's major virtual currency mining centers such as Inner Mongolia, Xinjiang, Yunnan and Sichuan, have all proposed specific measures to crack down on this activity.
This week, the bitcoin price fell off the $30,000 mark, less than half of its peak in April, amid investor concerns about the risk of large-scale market disruption.
"If the government does not allow mining, I will have to give up," said Liu Hongfei, a cryptocurrency mining project operator in Yunnan province.
China's ban on cryptocurrency mining could eliminate up to 90% of miners in the country, estimates Adam James, a senior editor at market analysis firm OKEx Insights.
The price of virtual currency mining rigs also dropped dramatically after the ban.
One miner sold for 4000 yuan (US$620) in April and April, but is now down to 700-800 yuan, a miner in Sichuan said.
Some of the major miners in China are looking to move operations overseas.
BIT Mining said it has successfully transferred the first batch of 320 miners to Kazakhstan. The second and third batches, with a total of 2,600 machines, will be delivered to the Central Asian country in early July.
Huang Dezhi, who runs a cryptocurrency mining center in Sichuan, said his team is also exploring the possibility of moving the machine to other countries, like Kazakhstan.
"If the government changes policy, we have no choice. You can't disobey the government's decision," Huang said.
According to Reuters
Source : Genk